This post may contain affiliate links that, at no additional cost to you, I may earn a small commission. Read our Disclosure Policy.
Here are some things Disney does allow you to bring passed security and some things that are banned on the list of Disney World prohibited items.
Walt Disney World is an open resort with a lot of freedom, but rules and regulations apply in the rooms and the theme parks. Before you pack for your vacation make sure you are aware of the policies Walt Disney World adheres to as well as what is prohibited at the parks, Disney Springs, and ESPN Wide World of Sports. Here are some things Disney does allow you to bring passed security and some things that are banned on the list of Disney World prohibited items.
Food
A lot of people don't realize that you actually can bring food into the parks at Walt Disney World. You can even bring in a cooler, although it has to comply with regulations. The dimensions of a cooler must be within 24″ x 15″ x 18″. If you need to bring ice, keep it in bags as loose or dry ice are banned. Beverages are allowed as well but glass containers and alcohol are not permitted. There's an exception there, too. You can bring a bottle of wine to select Disney Springs restaurants for a corking fee. food products that are enriched with marijauna or other drugs are not permitted in the parks, Disney Springs, or ESPN Wide World of Sports.
Cargo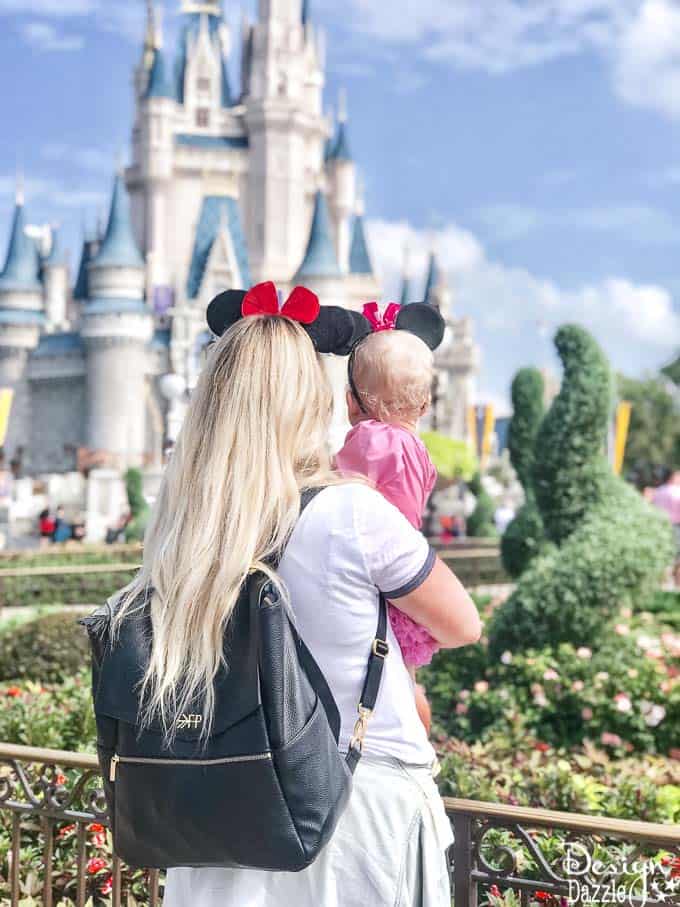 You can bring in a backpack or other types of bags for your convenience as you enjoy the parks. There are even lockers provided inside the parks to hold some of your gear if it is too much to carry. However, you cannot show up at the parks with all your luggage. Anything you want to bring into the park must fit the dimensions set above for coolers. That includes suitcases, backpacks and other bags.
Some things you are not allowed to bring are fold-up chairs, megaphones, noisemakers, selfie sticks, or tripods that extend to 6 feet or won't fit inside your backpack. Balloons and plastic straws are exclusively prohibited at Disney's Animal Kingdom park.
If visiting a water park with floatation devices, they must be approved by the Coast Guard.
Strollers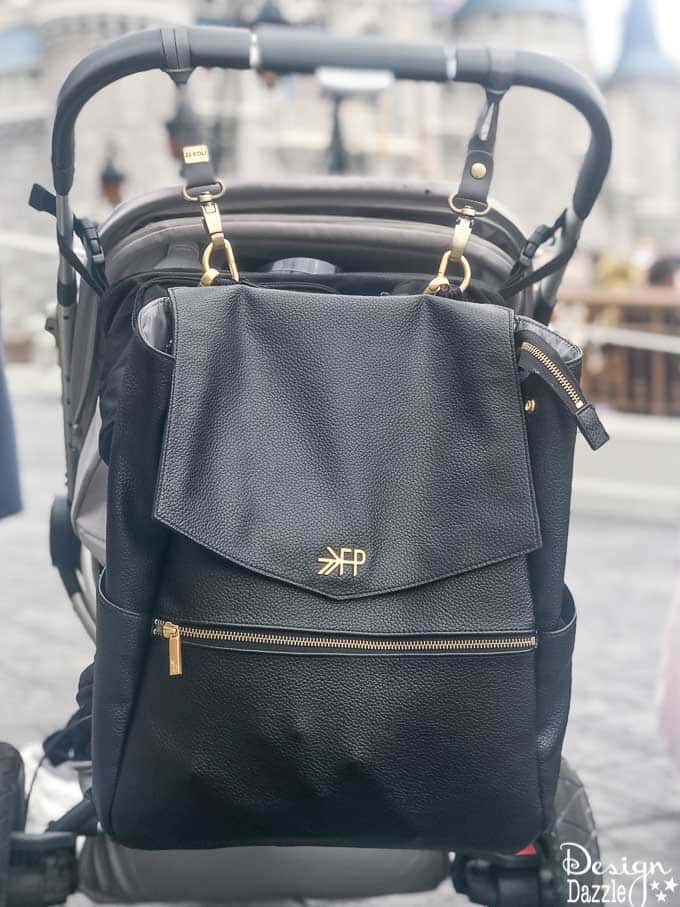 Strollers are, of course, permitted in the parks. However, this year Disney created stricter guidelines for what strollers are allowed. Wagons and trailers are strictly prohibited and strollers must be no larger than 32″ wide and 52″ long.
Skateboards, scooters and any two-wheeled object that can not stand upright on its own while stationary is not allowed in the parks. Drones and remote control items are not allowed either.
Weapons
Guns, ammunition, and knives are expressly prohibited at the park as are weapons of any kind. Toy weapons resembling real weapons are prohibited, but lightsabers are allowed. self-defense items such as pepper spray are also banned from entry into the parks. Explosive and/or flammable objects including fireworks are also prohibited.
Drugs
Illegal drugs are prohibited from the park, but you can bring EpiPens and other allergy-related medications into the parks.
You might like some of my other Disney World Posts:
Were any of these items on my list a surprise to you? I would love to hear in the comments! Safe travels!