Headed to Disney World? You probably have a list of "must-dos" and things to bring as you prepare for the trip of a lifetime.
At the top of the list, make sure you have a camera or a smartphone to capture Disney World photo opps you won't want to miss.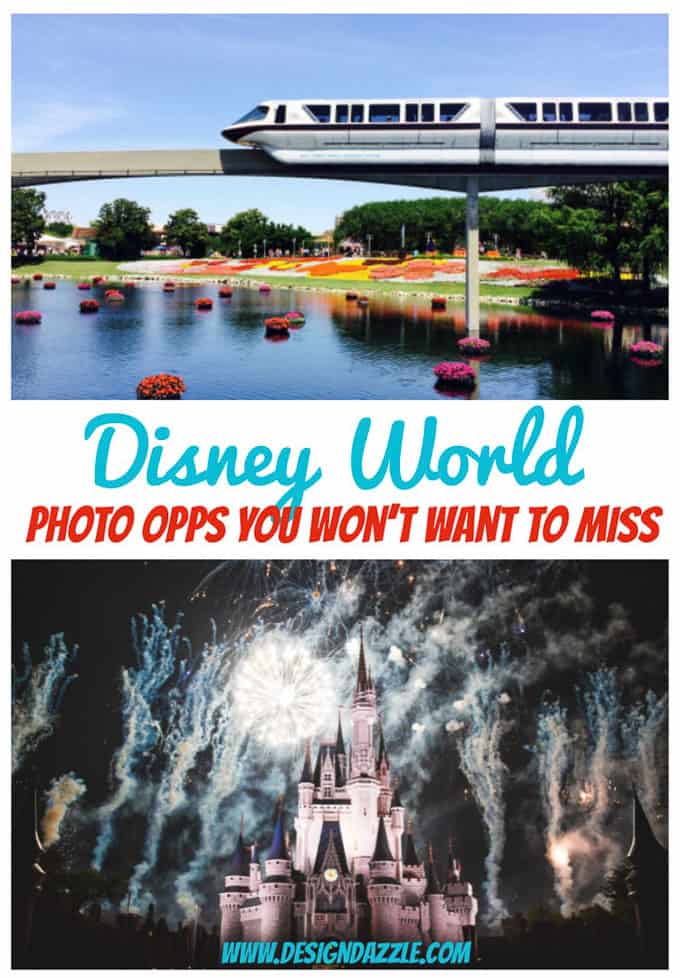 Cinderella's Castle
Magic Kingdom
The iconic picture of families in front of the Magic Kingdom's Cinderella Castle may seem cliche, but you'll treasure that moment forever. There are even more special moments inside the castle.
If you have a princess or knight traveling with you (young or young at heart), take them inside to experience the Bibbidi Bobbidi Boutique , another chance to get some perfect photographic memories.
Gaston's Chair
Gaston's Tavern, Magic Kingdom/Fantasyland
Image from here.
The villainous Gaston from Beauty and the Beast can often be seen hanging out at his tavern. You'll feel like you've stepped into the movie, especially when you and your children go inside and sit down in his oversized chair, adorned with antlers. (If you recall, he uses them in "all of his decorating".)
Take a photo after grabbing a quick bite to eat, or just sit in the chair and head off to your next photo opp!
Gardens of the World Tour
Epcot
Whether it's a family portrait or a snapshot of your youngsters surrounded by beautiful blossoms, touring Disney World's is worth every penny for the breathtaking photos you'll take. Visit in the Spring to see the Epcot International Flower and Garden Festival.
You can certainly take pictures without taking the tour, but getting up close and personal with iconic topiary displays like Snow White and her seven dwarfs is even more meaningful when you hear the stories behind the botanic beauties. Take some time to stop and smell the roses with these photo opps.
Favorite Characters
It's virtually impossible to take a picture with every character in Disney World. Even annual pass holders rarely accomplish this feat.
Find out where and when you and your children can see their favorite Disney characters, and make sure to prioritize getting shots with their favorites. It is Disney World, so adorning the mouse ears and taking a picture with the rodent who made Disney famous is definitely at the top of most visitors' bucket list. Getting a hug from Mickey Mouse is something little kids will never forget. I know I didn't!
Visiting Disney World is a chance of a lifetime. You'll experience fun at every turn. Don't forget to bring your camera and take advantage of these Disney World photo opps you won't want to miss.
Make sure you have what you need to take pictures on your trip and display them at home with these great products!
If you liked this post then check out some of our other fun Disney Related posts!


Save
Save