This post may contain affiliate links that, at no additional cost to you, I may earn a small commission. Read our Disclosure Policy.
Accommodations at Disney World can go from value-based to high luxury. Most people think of resort, indoor hotel-like places to stay, but did you know that Disney World is a hot spot for camping? Disney's Fort Wilderness Campground is fun for the whole family. Find out how to camp in Disney World!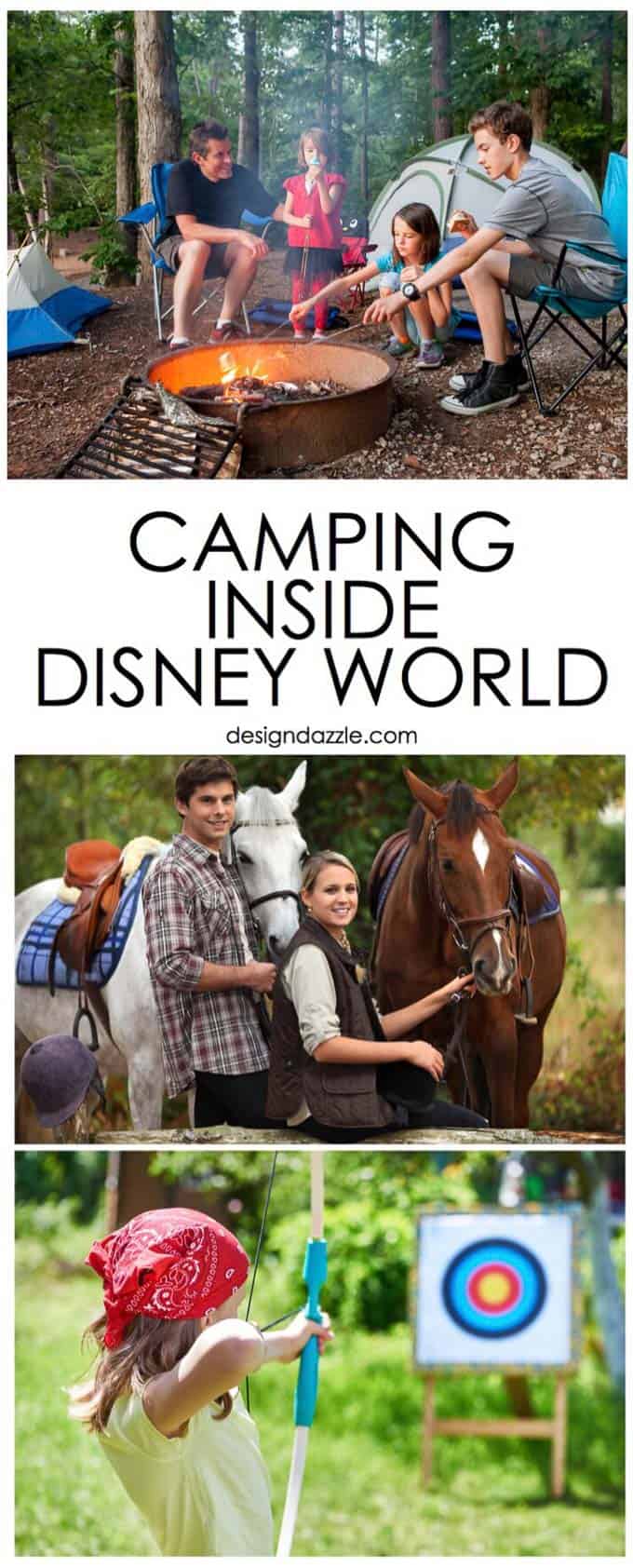 image from here.
Check out the campsites.
There are several different options for campsites at Fort Wilderness Campground. Visitors can choose from tent or pop-up campsites perfect for a small camper or van vehicle or two tents. This campsite does not allow pets. Another option is a full hook-up campsite which allows room for a tent and RV. The preferred campsite is similar to full hook-up but adds a sewage hook-up. For a little more space, the premium campsite has room for a larger RV. If you want to go beyond the campsite and stay in cabins, the Wilderness Cabins are more plush with beds and room for up to six adults. Rates for campsites are available on Disney World's website.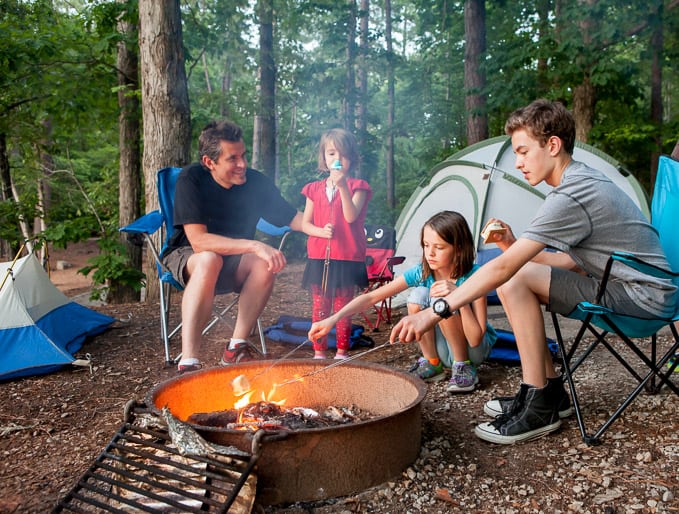 Go for a swim.
Fort Wilderness has two pools. The Meadow Swimmin' pool has a 67-foot corkscrew waterslide while the Wilderness Swimmin' pool boasts a whirlpool spa. This may not be the in-the-wild part of your camping excursion, but it's certainly a great way to beat the heat and enjoy the sun!
Ready, aim, fire!
Learn how to shoot a bow and arrow with Fort Wilderness' Archery Experience. Guests seven and older can try their hand and shooting a compound bow in this experience complete with training. Make reservations ahead of time to guarantee your spot!
Visit the ranch.
Eventually, you'll go to the parks, ride the thrill rides, and meet up with Mickey and Minnie. However, take advantage of the camping experience at Fort Wilderness and visit Tri-Circle-D Ranch to take a wagon ride, go horseback riding (or ride a pony for the littlest cowpokes), and watch a blacksmith make horseshoes. Your family will never forget this outdoor experience.

image from here.
Park and ride.
Your campsite has room for your own vehicle, but transportation provided to the Magic Kingdom via boat. Complimentary bus transportation will take you to other parts of the resort. Disney's Magic Express will even take you to and from the airport!
Cook out or dine in.
You may enjoy the campfire dining at Fort Wilderness, but there are several restaurants available as well. Enjoy eats from buffet style Trail's End Restaurant or The Chuck Wagon Food Truck which has your normal camp food like burgers and hot dogs. There is a snack bar at the pool, and you even have an entertainment dinner with the Hoop-De-Doo Music Revue.
Camping at Disney isn't your average pitch a tent experience, but it does allow you to experience outdoor living while enjoying many of the amenities of the Disney World resort. Plan your trip during favorable weather seasons (non-hurricane times), and enjoy your stay!
Prepare for your Disney camping trip by stocking up on gear perfect for your family vacation!
If you liked this post then check out some of our other Disney themed posts:


Save