This post may contain affiliate links that, at no additional cost to you, I may earn a small commission. Read our Disclosure Policy.
I don't know about you but I have a big sweet tooth! There are few things that I love more than relaxing after a long day with a yummy sweet roll in my hand. But one of my favorite things is to get sweet treats and desserts at a restaurant or store, they always just seem to have some of the best recipes! So If you have a sweet tooth but don't always love having to leave the house to get what you want then these 9 delicious copycat sweet treat recipes are for you!
1. Starbucks Pumpkins Spice Scones
Because who doesn't love Pumpkins Spice anything…especially at Starbucks! These pumpkin spice scones will just melt in your mouth and taste just as good coming out of your oven then they do at Starbucks! Find the recipe here.
2. Cinnabon's Cinnamon Rolls
I don't know about you, but every time I walk past a Cinnabon, the smell is so enticing and tempting that it makes me almost start to drool! The classic cinnamon roll is ooey, gooey, and full of enough sugary goodness to give you a warm hug! Try replicating the famous roll at home with this recipe from Jo Cooks!
3. Starbucks' Lemon Loaf Cake
Along with their awesome drinks, Starbucks is also known for offering some fantastic sides and goodies to go along with your blended concoction. Their lemon loaf cake is particularly delicious, and it's a wonderful treat to add to your baking arsenal! Check out the recipe and instructions here!
4. Disney's Man-Catching Beignets
You might remember me mentioning that the beignets you can find in Downtown Disney at the Jazz Kitchen are absolutely to die for! I think they're the best beignets in the country, and now you can make them at home with this amazing recipe! Careful – you won't want to stop eating them!
5. DQ Copycat Ice Cream Recipe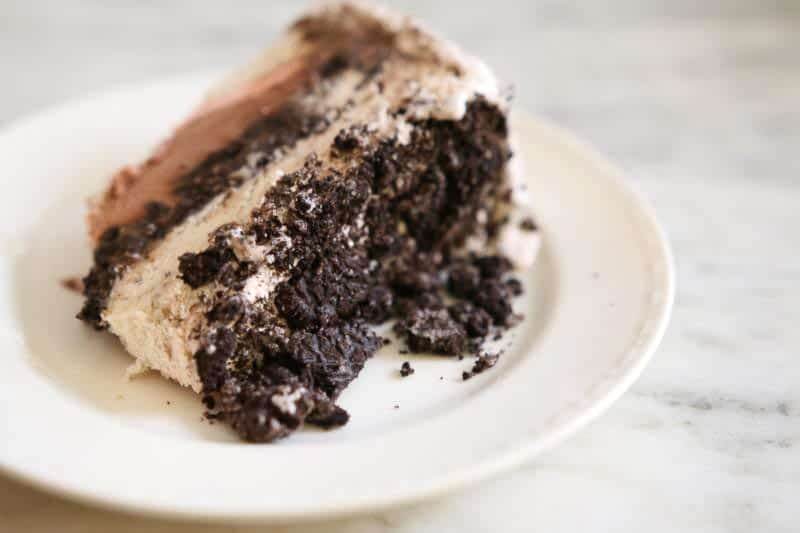 Well, if this doesn't look like one of the most mouth watering desserts, then I don't know what does! But DQ ice cream cake can be pretty darn expensive! Make it at home and save yourself the headache and the money. Find the recipe over at All Things With Purpose.
6. Starbucks Cranberry Bliss Bars
These little delicious bars are a season item at Starbucks and cost a very pretty penny! They are about $3 for one bar to be exact! If you make them at home you save yourself quite a bit of money and they taste the same! Find the recipe from Bright Green Door
7. Disneyland Churro Bites
If only Disneyland were in my back yard so I could experience the magic every single day! But it's not so I have to settle for trying to create it at home and his Disneyland Churro Bites copycat recipe is the perfect way to do that! Find it over on Kleinworth & Co.
8. Cheesecake Factory White Chocolate Raspberry Truffle Cheesecake
Who doesn't love the Cheesecake Factory? No matter what your taste is you can find something there to enjoy! Also, they make the most delicious creamy cheesecake on the planet…I guess they live up to their name, right? Find the recipe here.
9. Starbucks Pumpkin Cream Cheese Muffins
Bake this yummy seasonal treat anytime you have a craving and you don't even have to leave the house to enjoy the rich creamy icing or the spiced, moist muffin! A basketful of these babies would make a fantastic neighbor or teacher gift for Christmas! Find the recipe at This Worthey Life.
Which one of these recipes is calling your name? I think I am definitely going to try them all! If you liked this post then check out some of our other great restaurant copycat recipe posts: