This post may contain affiliate links that, at no additional cost to you, I may earn a small commission. Read our Disclosure Policy.
It's so simple, yet bread is one of the most delicious things to eat all over the world. There are so many things you can do with bread, and some of the best recipes are what restaurants give you right at the beginning as an appetizer! If you've ever considered going to a certain restaurant just to get their bread, then this list is for you!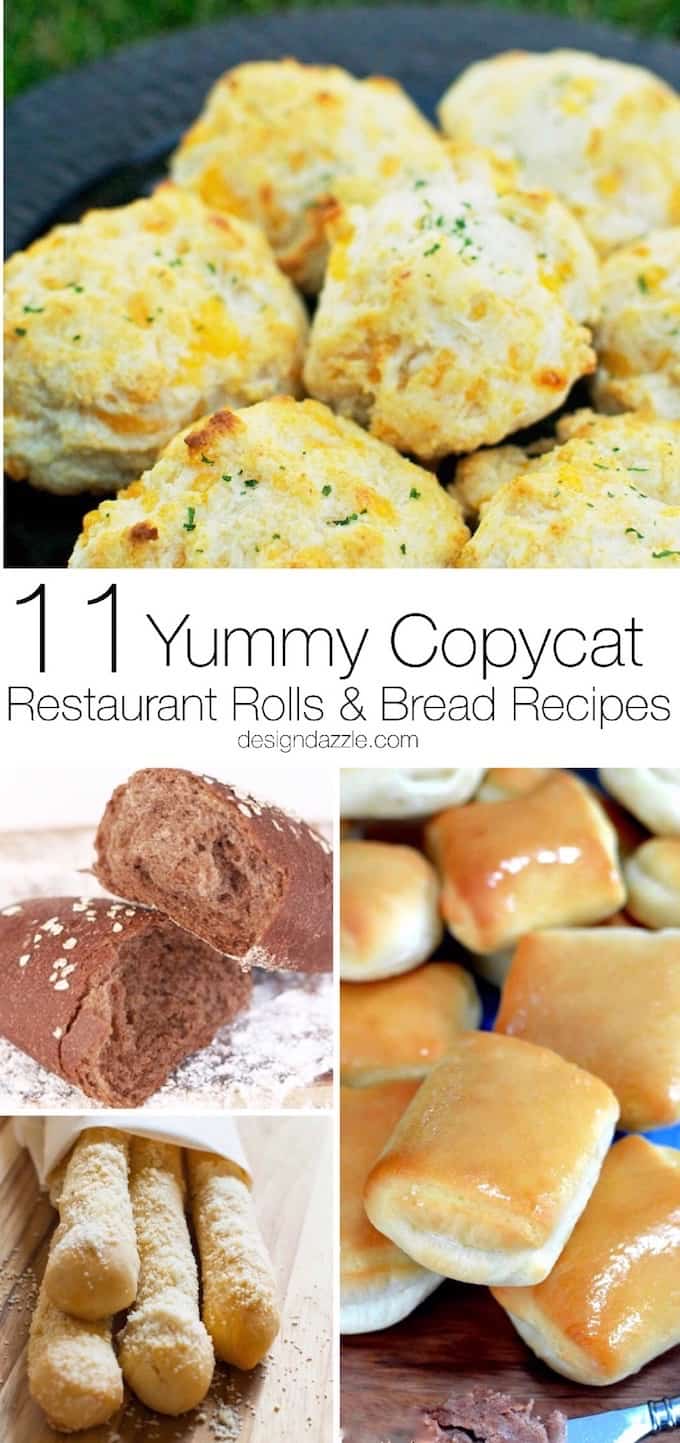 Here are 11 delicious copycat bread recipes from your favorite restaurants that you can make at home!
Red Lobster's Cheddar Bay Biscuits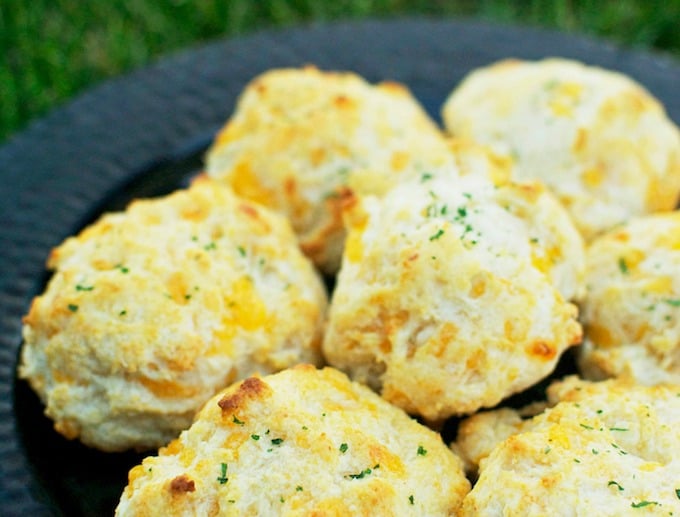 The Cheddar Bay Biscuits from Red Lobster are at least 50% of the reason to visit Red Lobster in the first place, right? They are a delicious, flaky combination of cheese, herbs and heavenly goodness! To make them yourself, check out this recipe from the Cupcake Diaries!
2. Little Caesar's Crazy Bread
How can anyone resist one of these, soft, delicious breadsticks? They're the perfect addition to any meal, or just as a snack when you're in need of some yummy carbs! Learn how to make your own Crazy Bread here!
3. Macaroni Grill's Rosemary Bread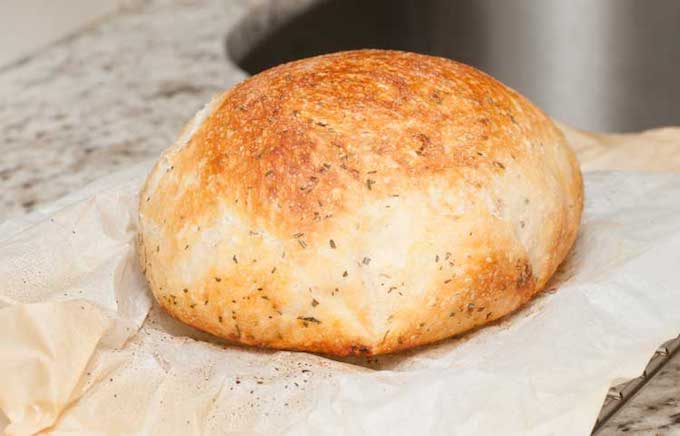 The combination of rosemary and fluffy bread possibly makes this recipe one of the best things at Macaroni Grill! It's a fantastic loaf to make, and the smell will fill your home with deliciousness! Try it yourself with this recipe from All She Cooks today!
4. Olive Garden Breadsticks
Italian food and breadsticks are a match made in heaven, and Olive Garden sure knows what they're doing when it comes to their breadsticks! You can never have too many, and they make it easy to fill up on the bread before your meal even arrives. Satisfy your craving at home with this copycat recipe! Get the instructions here. 
5. Panera's White Country Bread
Everyone needs a good white country bread, and Panera's is a great option! Not only will this copycat taste just like the real thing, but it will look beautiful while cooling in your kitchen, too! Try it yourself with this recipe!
6. Cheesecake Factory's Honey Wheat Bread
This rich, sweet bread pairs perfectly with a dab of butter and melts in your mouth when warm. Add it to your next meal as a delicious side! Get the recipe here! 
7. Texas Roadhouse Rolls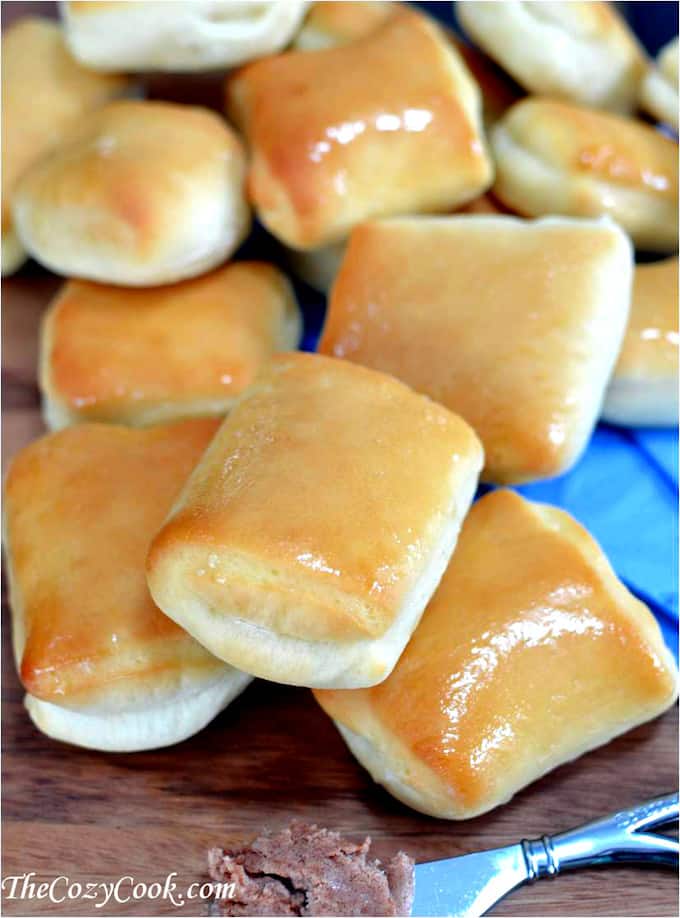 There is nothing more melt-in-your-mouth soft and sweet than the freshly baked rolls at Texas Roadhouse. In a competition for the best free restaurant bread, these have got to be near the top– my mouth is watering just thinking about it! Do yourself a favor and make this copycat recipe from the Cozy Cook and wow everyone at your next party!
8. KFC Biscuits
Who doesn't love those flaky and soft KFC biscuits? I love the fried chicken but sometimes I want to go to KFC just to get the biscuits! Find the whole recipe here by the Spice Guru.
9. Brazilian Cheese Bread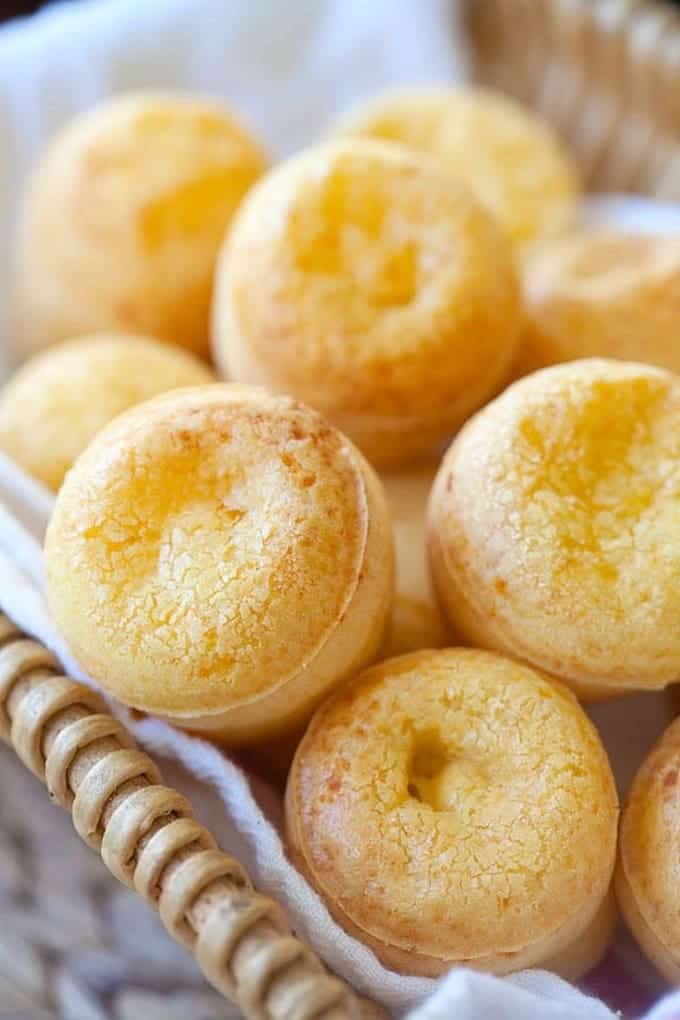 If you have ever gone to Tucanos then you know exactly what this bread is all about! All of the meat at Tucanos is definitely yummy but this bread is the best part! It's the yummiest combination of bread and cheese! It's kind of hard to describe, you just need to try it for yourself! Go to Rasa Malaysia for the whole recipe
10. Indian Fry Bread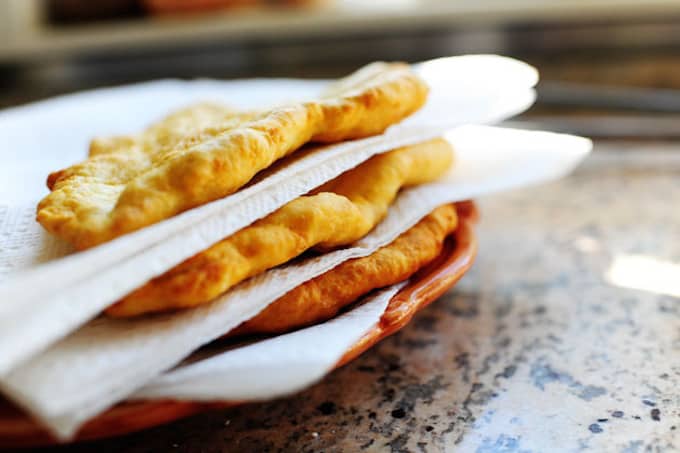 Any time I go to an Indian Restaurant my mouth waters for days over how amazingly delicious the fry bread is. I love that I have finally found a recipe from The Pioneer Women that is simple enough for me to make at home! Find the whole recipe for Indian Fry Bread here.
11. Subway's Italian Herbs and Cheese Bread
Say what you will about Subway, but no sandwich can taste bad on this cheesy bread! It's soft, tasty, and makes a great duo with your choice of meats, cheeses and veggies! If you want all the fantastic flavor of this bread in your own kitchen, check out this copycat recipe from Baked by Joanna! 
Which of these delicious recipes are you dying to try? I think the Texas Roadhouse copycat recipe looks especially amazing!


Save
Save