This post may contain affiliate links that, at no additional cost to you, I may earn a small commission. Read our Disclosure Policy.
Sometimes you get a craving for a certain food from your favorite restaurant, but can't be bothered to drive all that way or spend the money to buy it. Thanks to these 12 delicious copycat recipes, you can recreate some of your favorite restaurant dishes right in the comfort of your own home – and without having to get dressed up to go out. Sounds like a win-win to me! Here are great copycat signature recipes!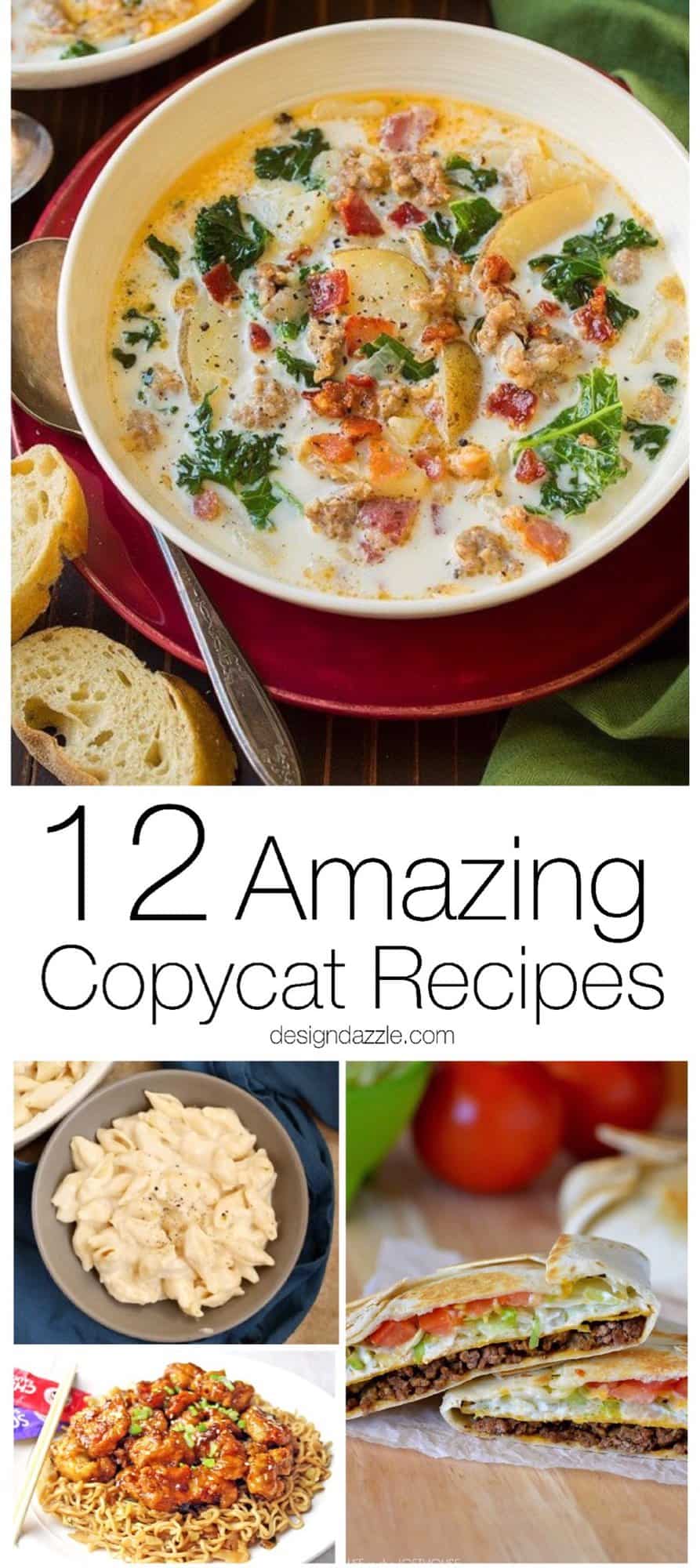 Chili's Honey Chipotle Chicken Crispers
Chicken tenders are a good choice no matter where you are, but Chili's recipe takes it to a whole new adult-friendly level with its special sauce that adds just the right amount of kick! Get all the secrets to making this yummy dish yourself by clicking here.
2. Texas Roadhouse's Fried Pickles
The name might throw you off at first, but fried pickles are actually a very popular snack in many places! They're a great combination of salty and savory, and this Texas Roadhouse copycat recipe from All She Cooks is the perfect way to achieve the same flavor and crispness at home. Check out the recipe here!
3. Famous Dave's BBQ Ribs
Who doesn't love a rack of good, lip-smacking, mouth-watering ribs once in a while? They're the best addition to any BBQ or summer get-together. Famous Dave's is known for their particularly tasty recipe, and this make-it-yourself version is the perfect alternative to having to order ahead! Get the full recipe here. 
4. Outback Steakhouse's Bloomin' Sauce
Outback Steakhouse's Bloomin' Sauce is famous for how perfectly it pairs with their popular Bloomin' Onion appetizer, but also for just how plain delicious it is on its own! This Bloomin' Sauce recreation pairs perfectly with fried, onion rings, and just about anything else you want to dip in it or spread it on!
5. Cracker Barrel Meatloaf
Meatloaf is one of the ultimate comfort foods, and Cracker Barrel does a great version! With this recipe you'll be sure to find some of that sweet southern comfort in your own kitchen! You can find the whole recipe by clicking here.
6. Taco Bell's Crunchwrap Supreme 
For fast food, Taco Bell has some items that are popular no matter who you are, and the Crunchwrap Supreme is definitely one of those! Your family is sure to enjoy this at-home version that combines all the flavors of a taco in a handheld-friendly option. Get all the instructions for making your own Crunchwrap right here! 
7. In-N-Out Burger 
Whether you're East or West Coast, you have to admit that there's something special about the famous In-N-Out "Animal Style" burger! If you don't live near an In-N-Out and just have to have some of that fantastic flavor at home, here's a great copycat recipe that will let you do just that!
8. Panda Express's Chow Mein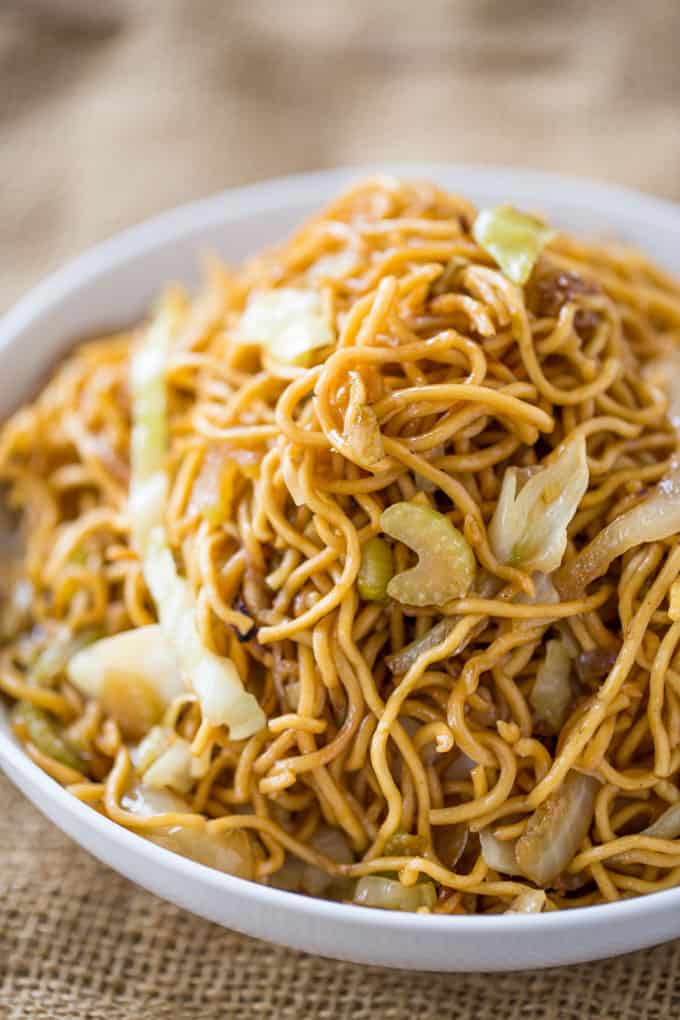 It might not be the most authentic Chinese recipe, but the Panda Express chow mein is pretty darn tasty! If you're in need of the perfect pairing for your homemade orange chicken, this recipe has you covered!
9. Panda Express's Orange Chicken
Speaking of orange chicken, how could I not mention Panda Express's most popular item? The wonderful combination of sweet and salty makes orange chicken a major fan favorite, and now you can recreate it yourself! Get the recipe from Dinner Then Dessert here! 
10. Panera's Mac N Cheese
Mac N Cheese is hands-down one of the most delicious comforts foods in existence thanks to it's cheesy taste and smooth texture. The shell version from Panera is definitely a recipe that will leave you wanting more. Thankfully, this recipe makes it easy to make at home!
11. Red Lobster's Clam Chowder 
The heartiness of clam chowder makes it a perfect meal all year long, and one of Red Lobster's best recipes. You can get all the flavor in your own kitchen with this fantastic copycat recipe by clicking here!
12. Olive Garden's Zuppa Toscana Soup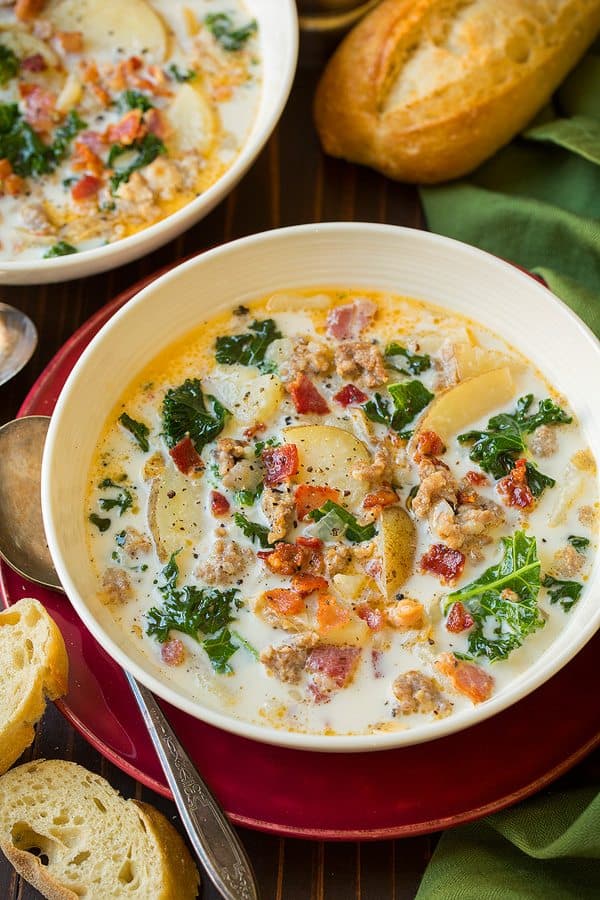 Olive Garden gets a bad rap about a lot of things, but it's hard to deny the deliciousness of their Zuppa Toscana! It's perfect for those cooler nights, or whenever you're craving a little bit of Tuscany in your life! Find the Zuppa Toscana copy cat recipe and instructions here.
Copycat recipes are so fun because it feels like you're able to bring your favorite restaurants to your own kitchen! Do you have any favorite copycat recipes?


Title:
12 Amazing Copycat Recipes
Mentions:
copycat recipes, dinner recipes, yummy food recipes
Keywords:
copycat recipes
Last Updated:
June 21, 2022