This post may contain affiliate links that, at no additional cost to you, I may earn a small commission. Read our Disclosure Policy.
I really try to be healthy all year round! I make healthy meals and stay away from sweets (as best as I can) However, there is one time in the year where I am not always healthy and that's around Thanksgiving-because Thanksgiving pie is absolutely one of my favorite things to splurge on! I have found 20 of the tastiest Thanksgiving pies out there! But be prepared- they are magnificent and totally different than your typical Thanksgiving pies.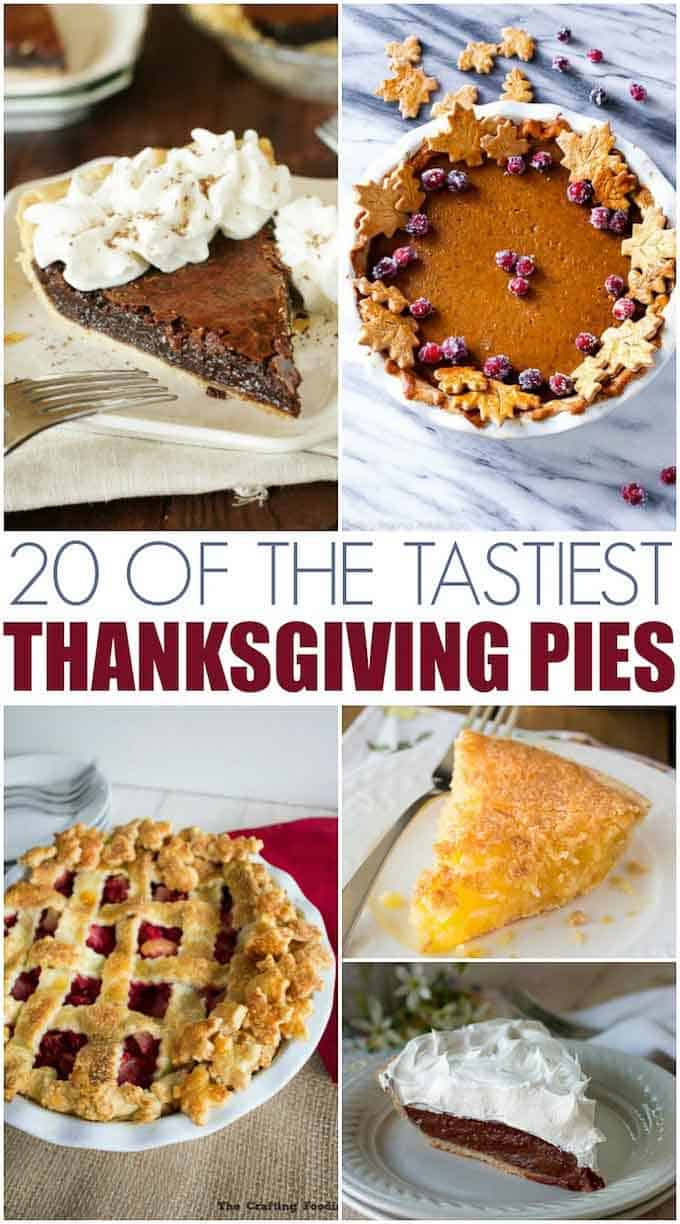 Not only do I love splurging on delicious Thanksgiving pies like these but I also LOVE spending time as a family in the kitchen making pies! There has always bee something so special about baking with my family and I do it at any chance I can get!
Which of these pies is your favorite? I can't wait to try the Apple Crumble Pie!
If you like this Thanksgiving pie post, then check out some of our other fabulous Thanksgiving posts!