This post may contain affiliate links that, at no additional cost to you, I may earn a small commission. Read our Disclosure Policy.
Nothing ushers in the fall season like pumpkin!! We have put together some Perfect Pumpkin Recipes that will have your home smelling amazing and your tummy feeling happy. You will love trying these recipes and maybe using some while you entertain during the holidays! I am always looking for new recipes that will dazzle my guests!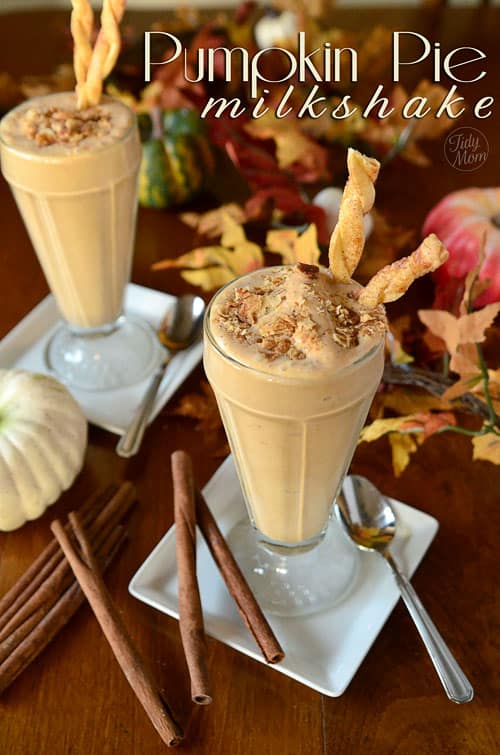 from TidyMom. Pumpkin pie and milkshake combo? This is a delicous dream come true!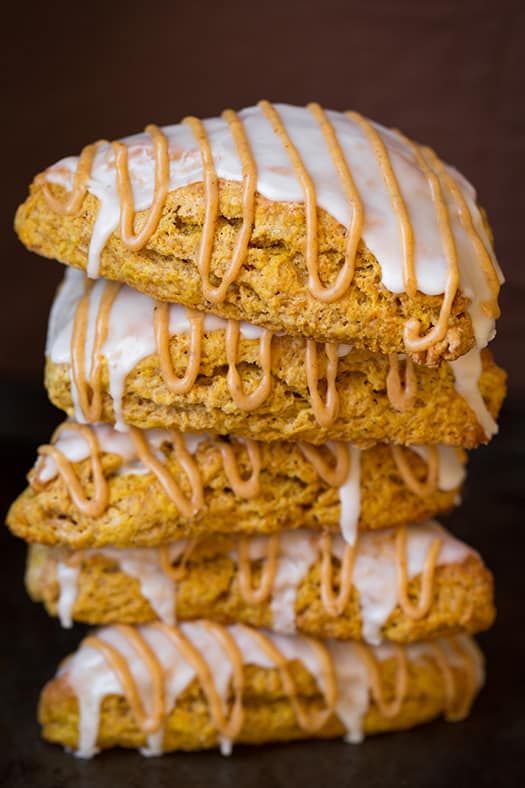 from Cooking Classy. Imagine these freshly baked with some hot chocolate. My mouth is watering. Starbucks copycat recipe!
from Averie Cooks. Ooey and Gooey, and perfectly pumpkin. I want 3 please.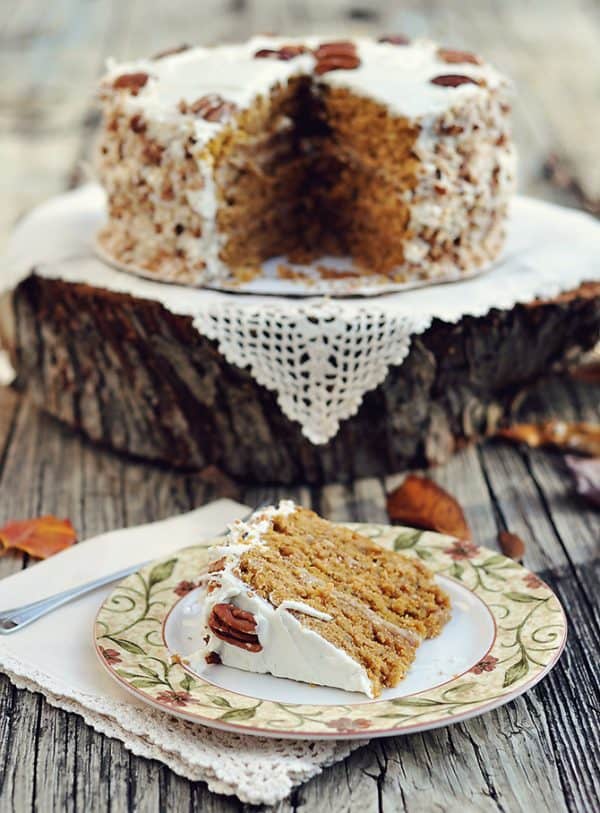 Caramel Pumpkin Italian Cream Cake
from Mississippi Kitchen. This cake is my go to Thanksgiving dessert. It is so delicious and rich.
from Crunchy Creamy Sweet. This is topped with walnuts and cinnamon sugar!! Do I need to say more?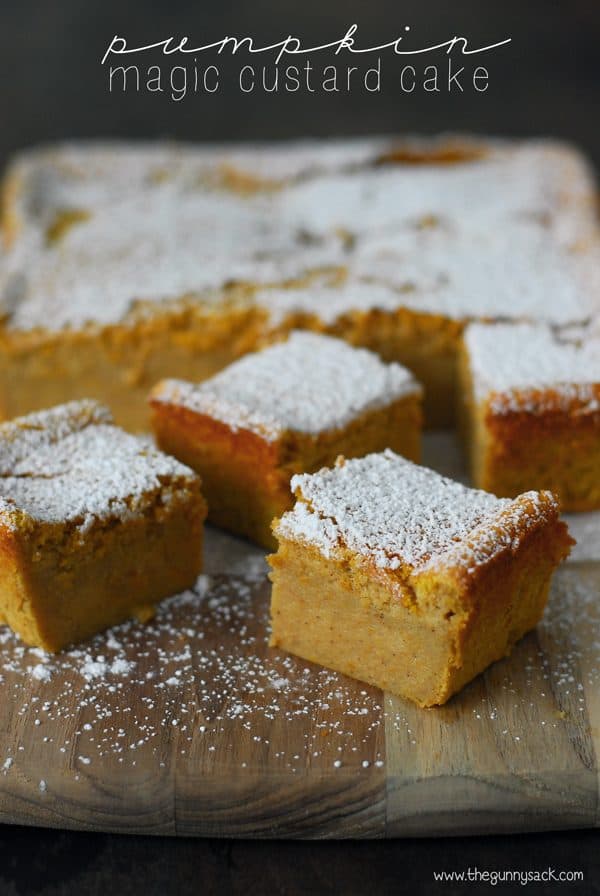 from The Gunny Sack. Beyond delicious custard cake that totally lives up to the name… Magic.
from CincyShopper. These are a fantastic alternative to Pie and the big Turkey Day! These are so delicious!
Pumpkin Pie Rice Krispie Treats
from Just a Taste. Faux Pumpkin Pie!! So not really pumpkin in the recipe, but how cute! Kids will go nuts over this!