Are you looking for something quick you can make on those busy nights? These 20 Gluten Free Freezer Meals are not just delicious, but so easy to make!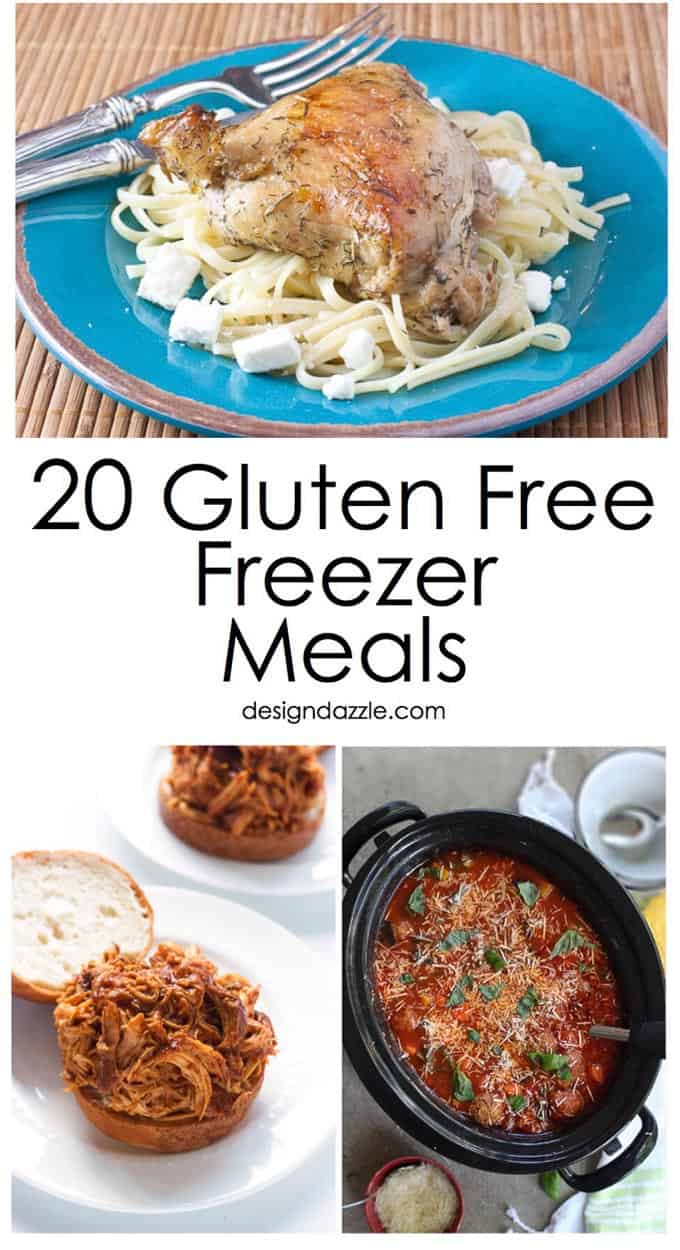 Spend a few hours preparing meals for the week, and enjoy the benefits of your labor all week long! Take the work out of dinner with these easy gluten-free freezer meals. The best thing is at 5:00 you won't be wondering what to make for dinner. You can just take it out of the freezer and finish up with reheating etc.
Many years ago I started a freezer group. We had about 8 ladies and we met once a month. We each made 8 meals and then kept one and had 7 to trade with the other gals. We did this for almost 2 years. It went pretty well!
Do you eat gluten free? I hope that these awesome meals will help you prepare delicious food for you and your family each week!
If you liked this post then check out some of our other awesome gluten free posts!