This post may contain affiliate links that, at no additional cost to you, I may earn a small commission. Read our Disclosure Policy.
Surprise your little ones with a gluten-free mini reindeer pancake party. It is easy to put together and so delicious. 
This gluten-free mini reindeer pancake party is both whimsical and tasty. Kids will love how tiny and delicious everything is at this holiday breakfast.
Hi guys, my name is Chandice and I am the voice behind the lifestyle website, www.glutenfreefrenzy.com. I love food, fun and family! Let me share a bit more with you about some of the things I enjoy creating…
The holidays are such a fun time but they can fly right past us if we aren't careful. I put together this mini reindeer pancake party for my two youngest to enjoy on a cold December morning. It can easily be recreated in your own home.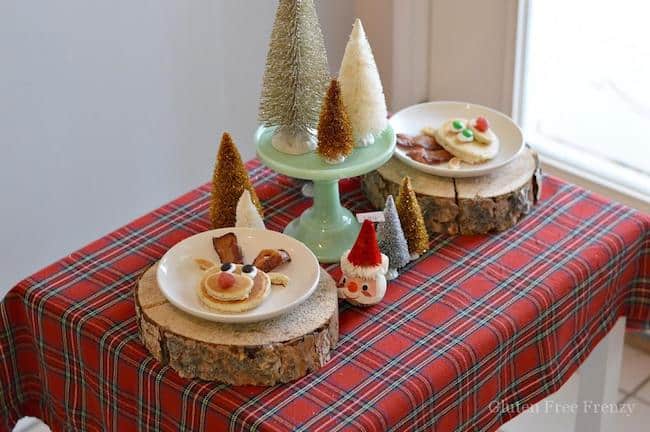 I have been very busy this holiday season already, but have been consciously making an effort to include my kids in what I do. Whether in the kitchen making treats or styling a mini table like this, I want to be more present while also doing my "job". As a stay at home mom and lifestyle blogger, I truly feel like I am living my dream. I get to cook and party for a living! I am sure there are those of you like me though that find working at home a challenge at times.
Surprising the little ones with fun things like this mini reindeer pancakes will remind them that you are thinking of them. I will say, my kids felt super special when presented with this whimsical breakfast. My son even said, "Aw mom, they are so cute!" They also laughed and giggled that they got M&M's with breakfast (the reindeer's eyes).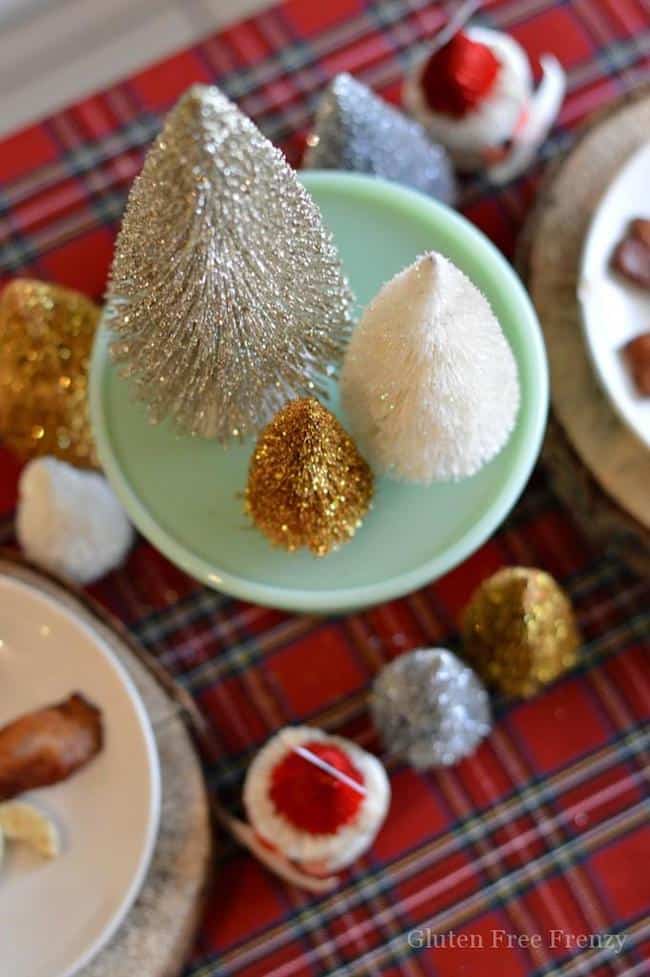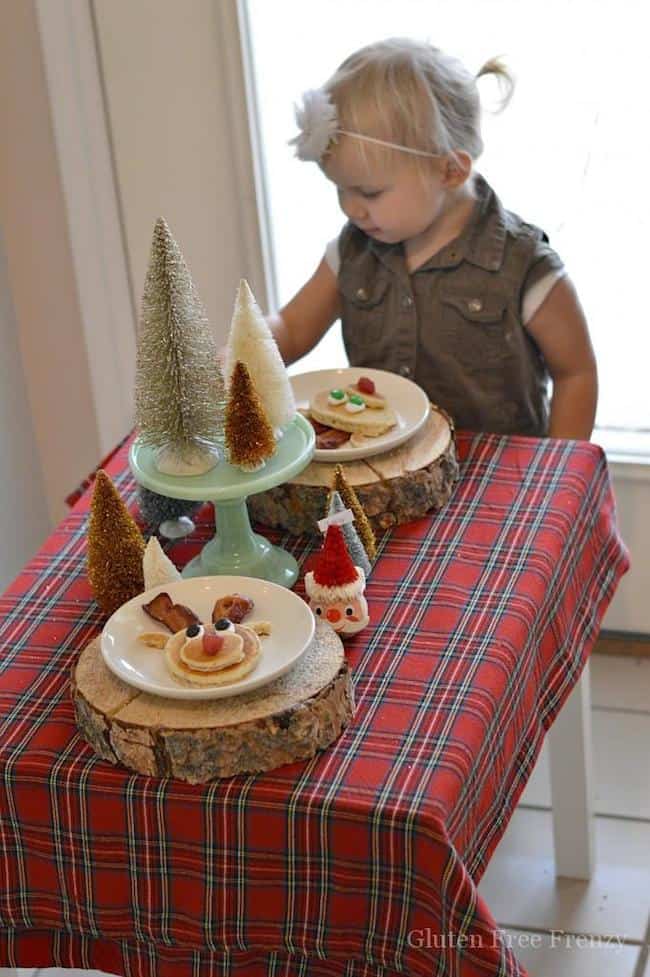 Using little bottle brush Christmas trees in a variety of sizes and colors along with rustic wood chargers really adds to this table set up. Add some height with a tiny jadeite cake stand and color with a bold plaid tablecloth.
While any recipe will work for these little reindeer pancakes, our semi-homemade marshmallow and peppermint griddle cakes are full of delicious holiday flavors. Be sure to get our full, from scratch, fluffy buttermilk pancake recipe in our book, Gluten-Free on a Budget, along with 100 other gluten-free recipes. All are delicious, relatable and pretty simple to make. Almost all the recipes also have a photo which is a must for me when choosing a cookbook.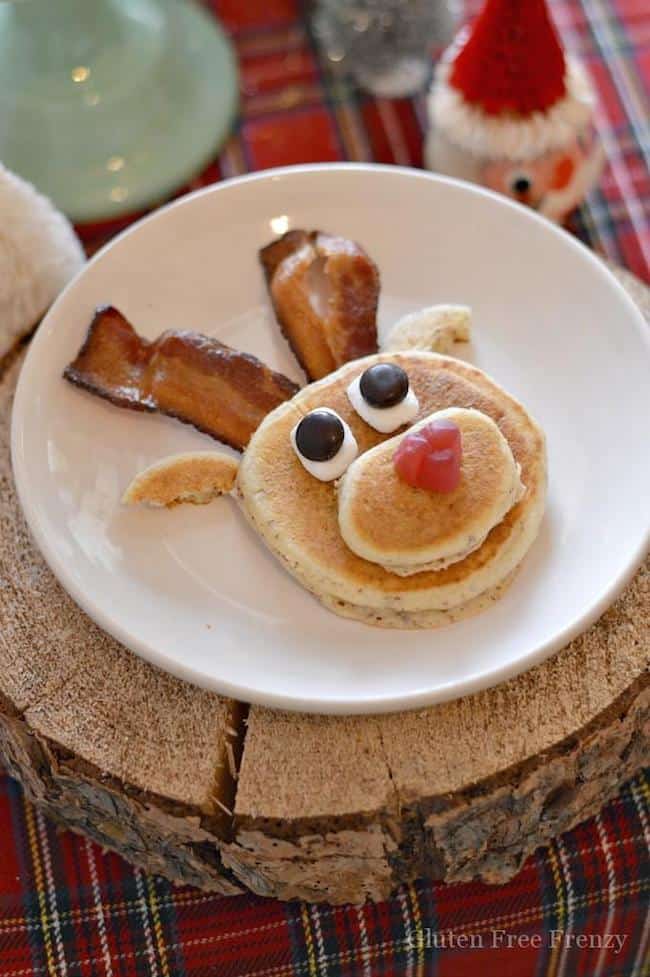 Gluten-Free Mini Reindeer Pancakes
2 C gluten-free all-purpose flour (I prefer Pamela's Baking & Pancake Mix)
2 large eggs
1 1/2 C milk
1 TBSP oil
1 C mini marshmallows
1/4 tsp. peppermint extract
1 package of bacon
marshmallows and M&M's for eyes
red candy for noses (I like gummy candies)
For the bacon antlers, preheat oven to 350°
Place bacon on a baking sheet and bake 20 minutes or until cooked through
For the pancakes, combine all ingredients minus the marshmallows
Mix well
Gently stir in the marshmallows
Cook a large circle (6″ diameter) and two small circle for the nose and ears (2-3″ diameter)
Assemble by placing the big pancake down first then top with one mini pancake.
Gently tear of two edges of the other mini pancake and place like ears on the top of the large pancake
Place bacon for antlers on each reindeer head
Stick M&M's in marshmallows and place on the pancake for eyes
Stick a red candy on the mini pancake nose to complete your reindeer pancakes
Thanks Chandice for your darling ideas! If you are in need of a gluten-free cookbook, Chandice and her mom wrote an awesome book – Gluten-Free on a Budget. I have this book and it is amazing. You will not be disappointed with the recipes! In fact, you are gonna die over some of these recipes. I can't even choose a favorite. I've been gluten-free for several years and this book will help you create delicious gluten-free goodies!
Toni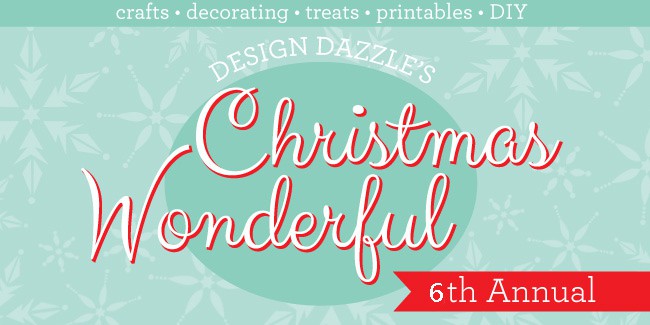 Save
Save
Save