This post may contain affiliate links that, at no additional cost to you, I may earn a small commission. Read our Disclosure Policy.
Is your family a cookie family? Or is there another dessert that they like better? My family absolutely loves cookies and homemade cookies are the best kind of cookies. Homemade cookie are so much better than store bought cookies! Besides being delicious it is a great activity to do with kids, friends or family. It can also be relaxing and a great way to unwind by making a batch of cookies. One thing I really enjoy doing is trying out new recipes. How about trying out a new cookie recipe and while they're baking start reading a book! This way you can finish up on some reading and eat a cookie or two or three while reading ; )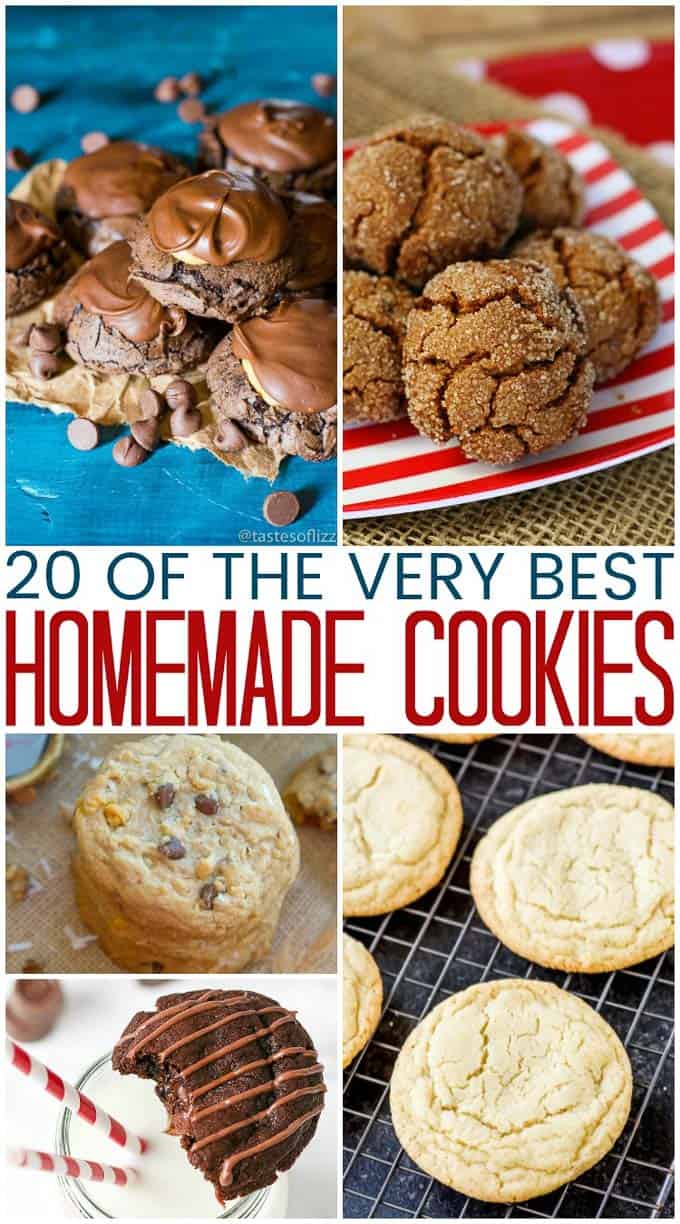 I don't care what time of year it is, homemade cookies are always a good idea! After all, who could say no to chewy sugar cookies or M&M chocolate chip pudding cookies? I know that I wouldn't be able to.
Scroll down to find 20 absolutely delicious homemade cookies that your whole family will love!
Do you think there are some cookie recipes here that you would like to make? I would love to hear if you try them in the comments.
If you liked this post, check out these other delicious cookie recipes:

Save
Title:
20 Delicious Homemade Cookies
Mentions:
cookie recipes, cookies, food, homemade cookie recipes, homemade cookies, recipes, sugar cookie recipes, sugar cookies, yummy
Keywords:
homemade cookies
Last Updated:
April 16, 2018