This post may contain affiliate links that, at no additional cost to you, I may earn a small commission. Read our Disclosure Policy.
March is right around the corner and this time of year always makes me think of all things Easter and Springtime. I have always thought of carrot cake as a very Easter like dessert, even though people eat it all year long!
Do you like carrot cake? I have always been a huge fan of carrot cake! It's moist, delicious, and not too sweet! My kind of treat. But recently I had a friend introduce me to carrot cake cookies and I was immediately hooked!
If you're looking for tasty, easy, and deliciously moist cookies than these mouther watering carrot cake cookies will be the perfect cookie for you!
Just look at how moist these cookies look! They make my mouth water just by taking one look at them! I already can't wait to make them again.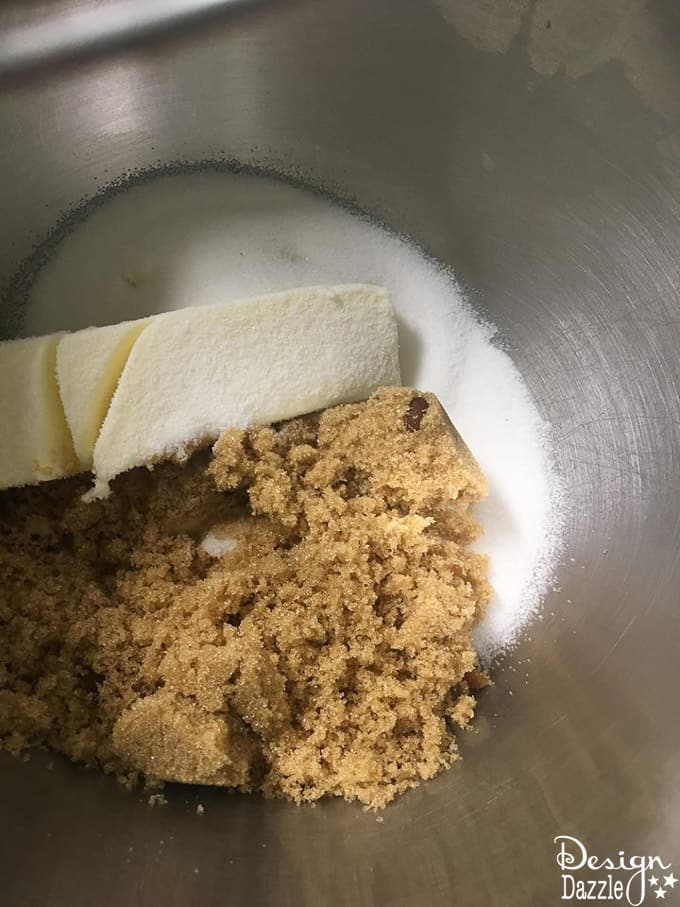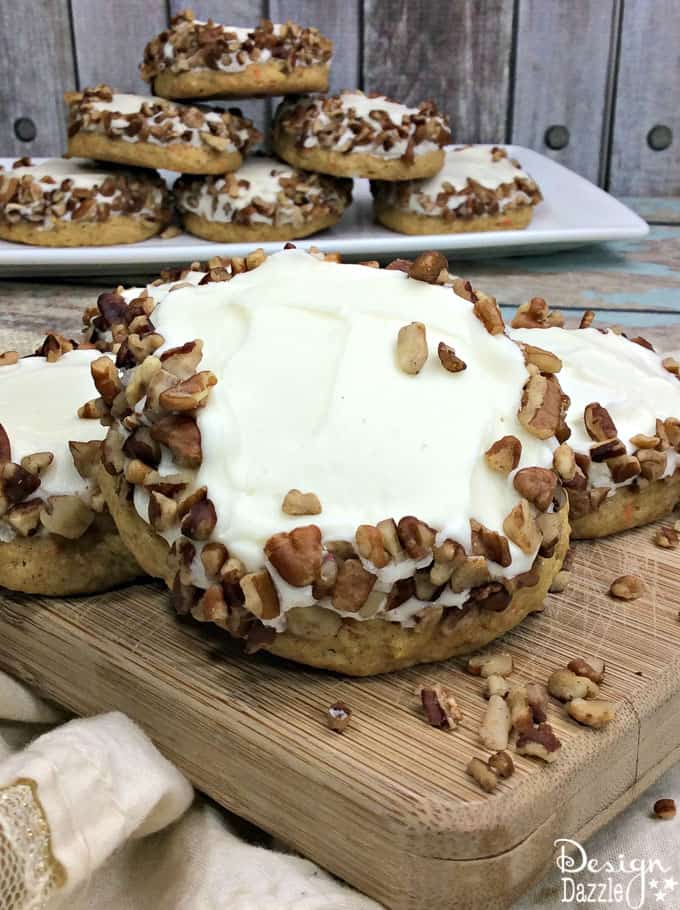 Carrot Cake Cookies
Ingredients
1

c.

unsalted sweet cream butter

softened

1

c.

sugar

½

c.

light brown sugar

2

large

eggs

1

tsp.

vanilla extract

3

c.

flour

2

tsp.

baking soda

1

tsp.

baking powder

½

tsp.

kosher salt

2

tsp.

ground cinnamon

2

c.

freshly grated carrots

1

container of cream cheese frosting

3

c.

chopped pecans

1

cheese grater

1

cookie sheet, fitted with parchment paper
Instructions
Preheat the oven to 350 degrees.

Shred the carrots using a cheese grater and set aside.

In a large bowl, mix together the flour, baking soda, baking powder, cinnamon, and salt.

Using a standing mixer, cream butter and sugars until light and fluffy.

Beat in eggs and vanilla.

Gradually mix in the flour until combined.

Stir in the shredded carrots.

Using a ice cream scoop, scoop some of the cookie dough batter onto the cookie sheet.

Once baked, let cookie sheet sit on the counter for a few minutes or until the cookies are cooled enough to transfer to a wire rack.

Once cookies are completely cooled, frost the top with cream cheese frosting.

Pour the chopped pecans into a large bowl.

Roll the edge of the cookies in the chopped pecans.

Repeat with remaining cookies. Enjoy!
Do you think you would like to give these carrot cake cookies a try? I would love to hear if you do in the comments!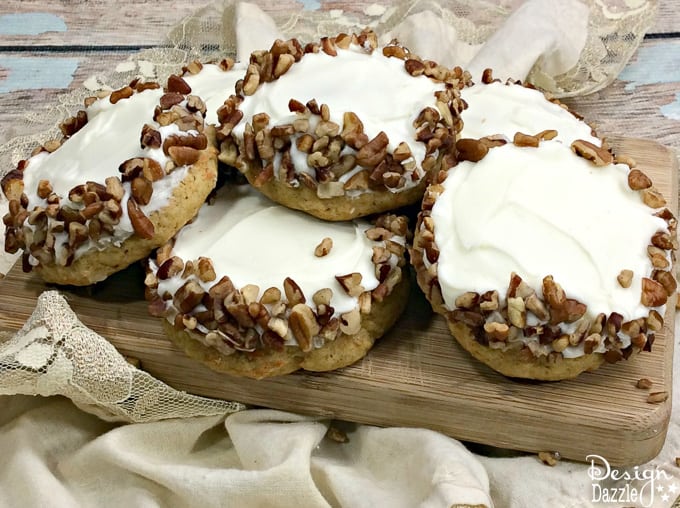 If you liked this post then check out some of our other fun dessert recipes!


Title:
Mouth Watering Carrot Cake Cookies
Mentions:
carrot cake, carrot cake cookies, dessert, dessert recipe, yummy dessert
Keywords:
carrot cake cookies
Last Updated:
February 25, 2018