There is something just so utterly nostalgic about homemade candy. When we think about comfort foods we tend to dream of thick stews and warm casseroles, but don't overlook the warm fuzzies we get when we conjure up homemade sweets! Of course, Candy Bark is at the top of that list not only for yumminess but also for easiness! And what a great treat to make for holiday parties or gifts to give at Christmas time.
From various nuts and chocolates to added candies and cookie crumbs. Even marshmallows, granola, and fruit have been used to make bark! Literally, there is a candy bark recipe for every occasion, including breakfast. And so we've collected 15 Absolutely Must Try Bark Recipes! Come on, and find your favorite!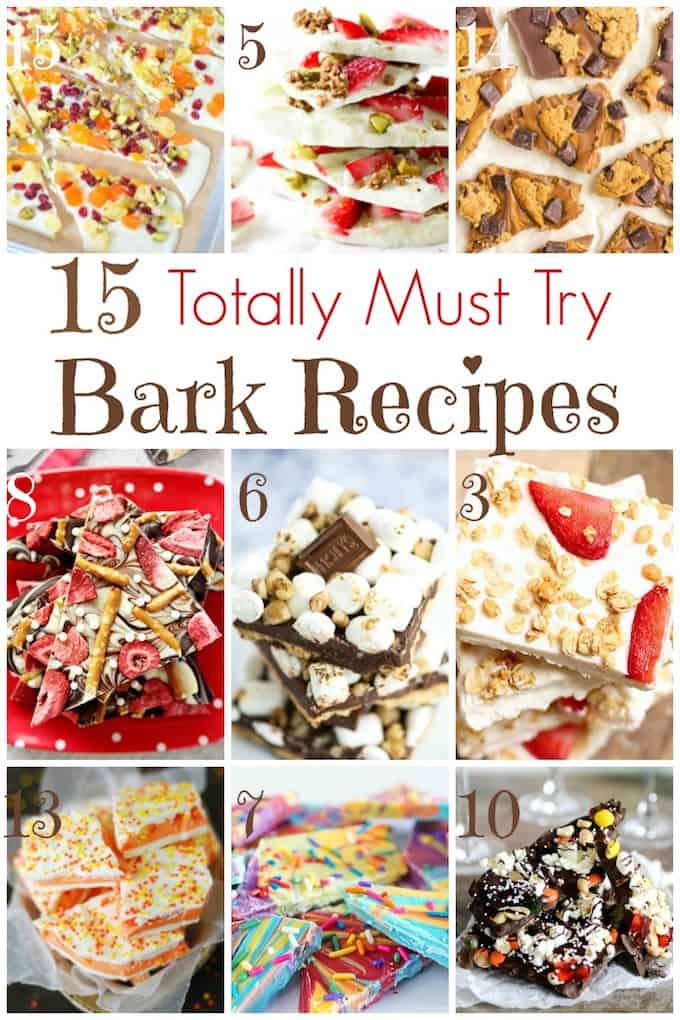 Bark is one of those recipes that is so delicious and versatile! It's easy to make and bring along on family trips or hikes! It's also the perfect dessert to bring to a party- people can just grab it and go! I love all of the new bark recipes that I found. I can't wait to try each and every one of these! Which one are you dying to try?
If you liked these delicious bark recipes then you might like some of my other fun holiday recipe ideas!


Save
Title:
15 Totally Must Try Bark Recipes
Mentions:
bark recipes, dessert, dessert recipes, recipes, yummy, yummy dessert
Last Updated:
February 16, 2018