This post may contain affiliate links that, at no additional cost to you, I may earn a small commission. Read our Disclosure Policy.
Hey all! This is Rachel again posting about my travels abroad. This one is off the beaten path in Spain. Just an hour train ride from Barcelona is a breathtaking monastery called Montserrat.
The monastery is literally built into the side of a cliff. A really, really tall cliff.
One of the most unique and spectacular places I have visited to date.
First, take a look at how you get up there! See that tiny yellow dot? WAAAYYYY up there?
Here is the cable car closer. You ride all the way up to the top! This ride alone is worth the trip! It is both amazing and slightly frightening if you are afraid of heights like me.
Montserrat has spectacular views that reach all the way to the ocean. Bring a jacket because those winds are chilly!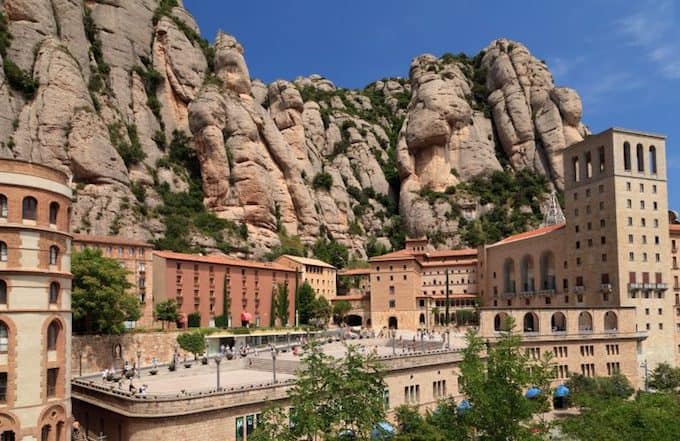 There was quite a bit to see at the top. Much more than I certainly anticipated. Montserrat a delightful trail to walk around the mountain, a delicious cafeteria to eat, a particularly beautiful cathedral to tour, and a surprisingly well curated art museum. More than enough to make for a really fantastic afternoon!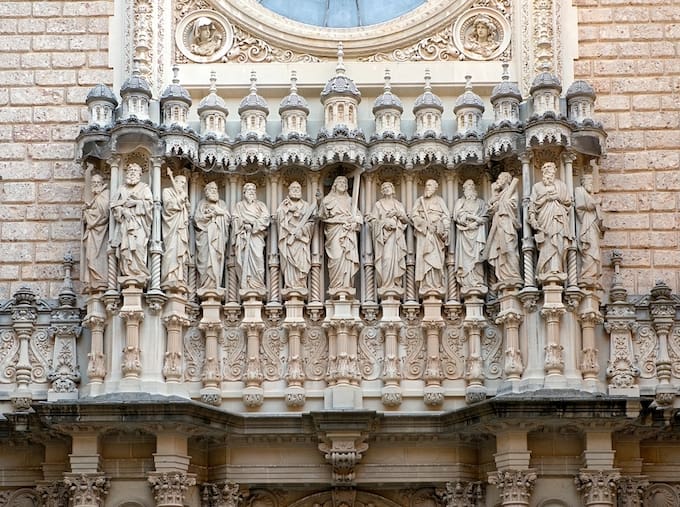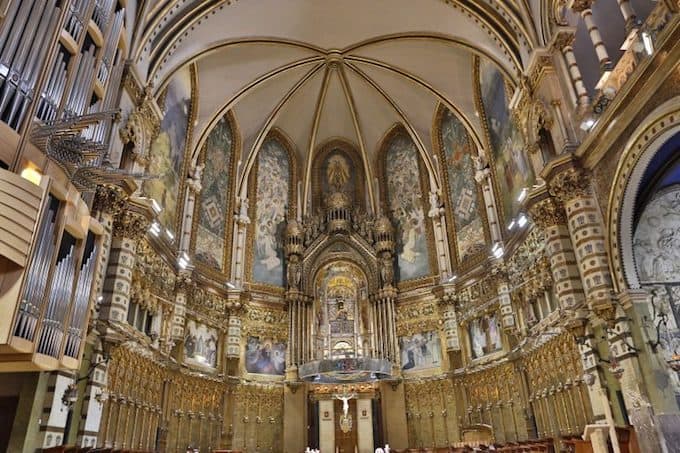 Interior sanctuary of Santa Maria de Montserrat
One of the small things I noticed was the attention to music through the monastery. Lots of plaques marking the mountain had music notes. Such a sweet undertone of the whole place.
We had a fantastic afternoon eating lunch, seeing priceless works of art, touring an exquisite cathedral, and taking in the view. I would more than recommend anyone to visit! Such a unique and gorgeous site!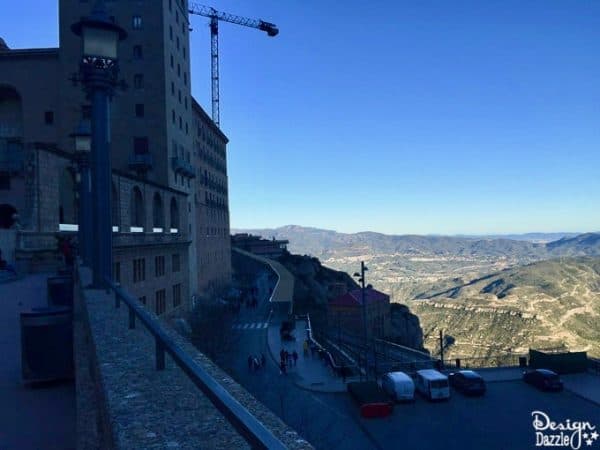 Add Montserrat to your bucket list!! Happy Traveling! – Rachel
If you liked this post, check out some of my other travel posts!
SaveSave
SaveSave
Save
Save