This post may contain affiliate links that, at no additional cost to you, I may earn a small commission. Read our Disclosure Policy.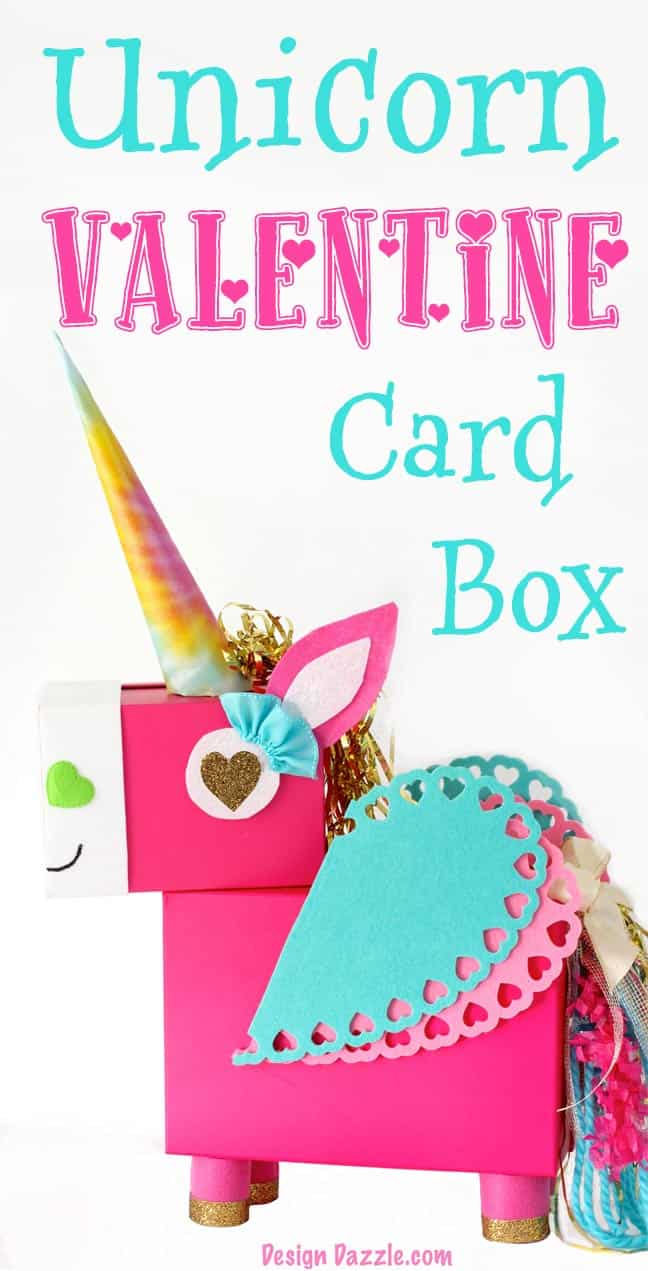 What can you do with two shoe boxes? How about make this Unicorn Valentine Card Box! This DIY project is a fun whimsical twist on a classic valentines card holder! It's fun to make with only a few basic supplies, but would be greatly appreciated by any little girl wanting to bring a little something special to school to collect her valentines! Anytime I look at this Unicorn, it just makes me smile! I happened to see one similar on Pinterest. However, the pin didn't take me to a site. I decided to try and see how to make it.
This post contains affiliate links at no additional cost to you. For further information, please see our disclosure policy.
Here's a quick supply list for the Unicorn Valentine Card Box:
An adult sized shoe box would be the main body and a kids shoe box would be the Unicorn head. Wrap the boxes in wrapping paper. However, I was able to find a photo box and a Valentine card box at Michaels (so I didn't end up using shoe boxes).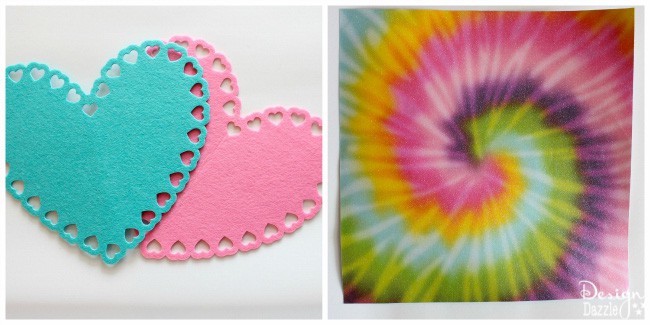 Large felt hearts (wings). We found our felt heart wings at Michaels as well.
1 sheet of 12 x 12 craft paper (horn). You can pick any kind of pattern you would like the horn of the unicorn to be. This can be found at Michaels as well.
4 short cardboard rolls (legs). These can be made from empty paper towel or toilet paper rolls (cut in half).
Gold Fringe for the mane.
Any other embellishments you would like. 🙂 I went through my craft stash to come up various ribbons, yarn etc for the tail.
Sharpie, glue gun etc.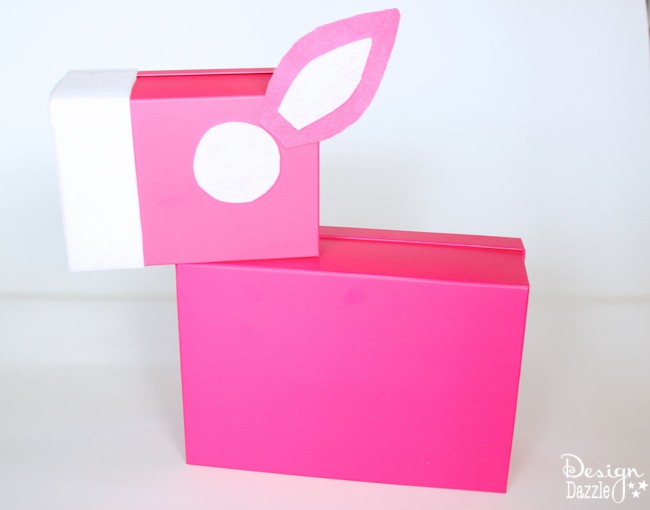 STEP 1: First things first, we will make the basic form of the unicorn valentine cardholder. Connect the two boxes together using hot glue and add the simple facial features using paper or felt. It could also be a good idea to go ahead and cut your slot for the valentines before you get too far into the project. (x-acto knife works well)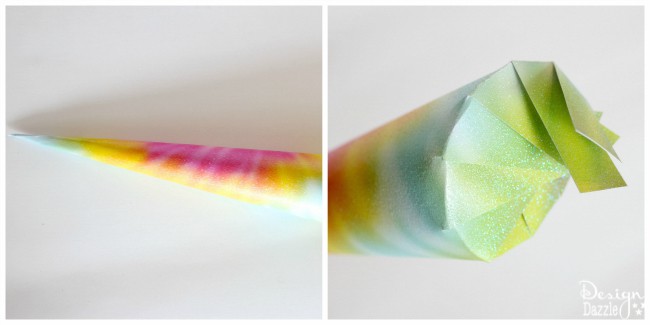 STEP 2: Now, lets make the horn. Take your 12 x 12 piece of craft paper and cut into an obtuse triangle. Roll to desired width and then use hot glue to secure the form. For connecting the horn to the head of the unicorn take the excess paper on the end of your newly formed horn and separate it into pieces that can be folded under to create a base (see image). Trim any excess paper and then secure the horn to the head with hot glue.
STEP 3: Time for some details. You can add some facial features with any embellishments you have purchased or make your own. Sharpie was used to draw on the mouth. Ribbon was used for the "eyelashes". Originally the nose was drawn on with Sharpie but I had this cute little heart shaped felt embellishment that I ended up using.
Cut two cardboard toilet paper rolls in half, cover with paper or felt and attach to the bottom of the box with hot glue. Gold glitter paper was added to the very bottom to give some sparkly hooves!!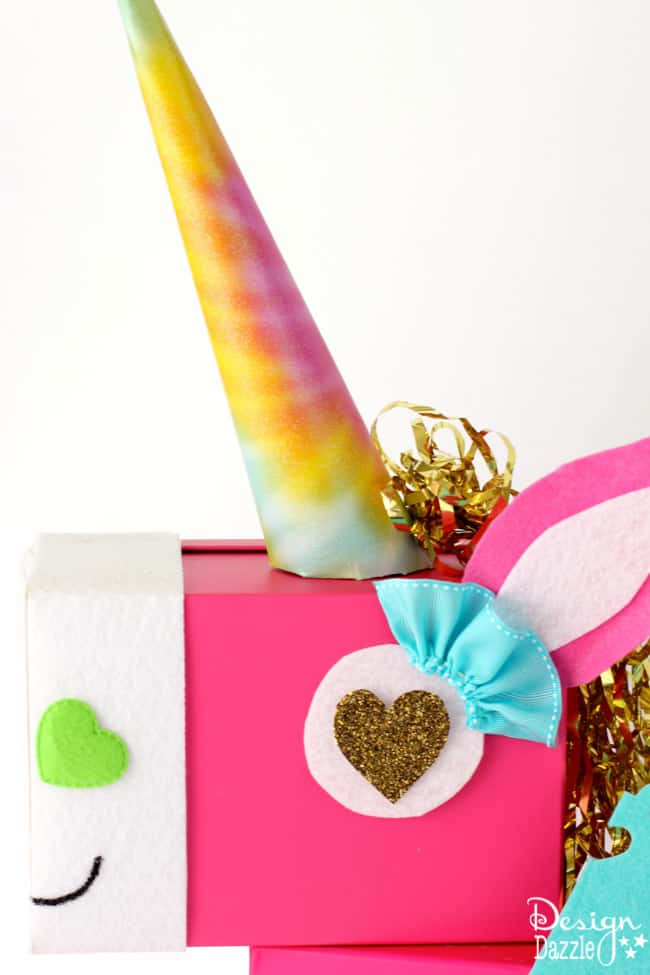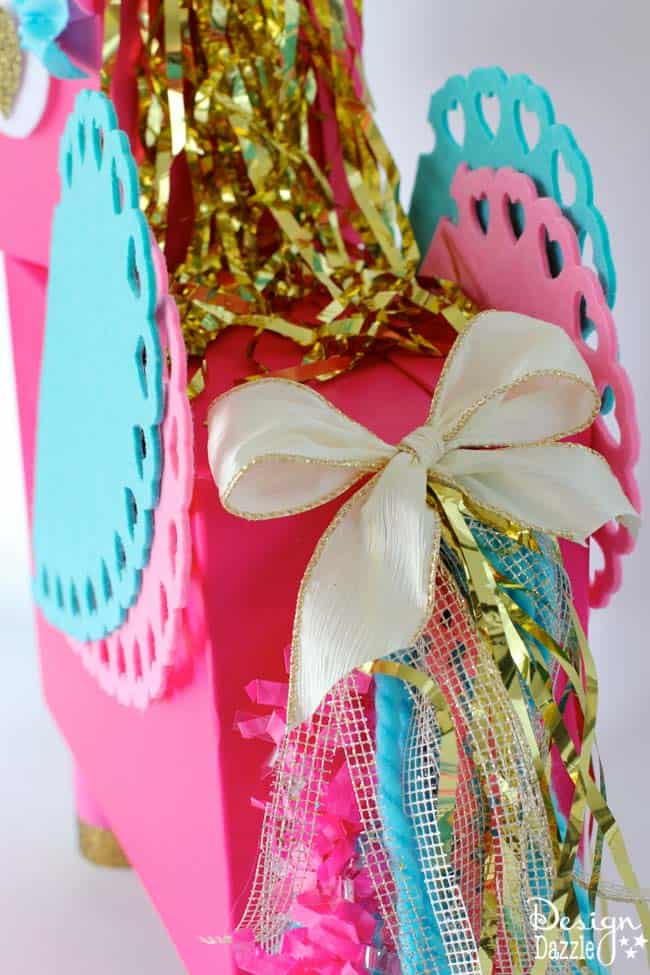 STEP 4: Hot glue the felt wings to the side of the main box. Add any other desired details to sparkle it up! For the fun final touch. Get creative with all sorts of ribbons and sparkles from your craft drawer to make a really fun whimsical mane and tail. Tied all the ribbons into a tail and hot glued onto the box. Same with the mane which was made from gold mylar fringe.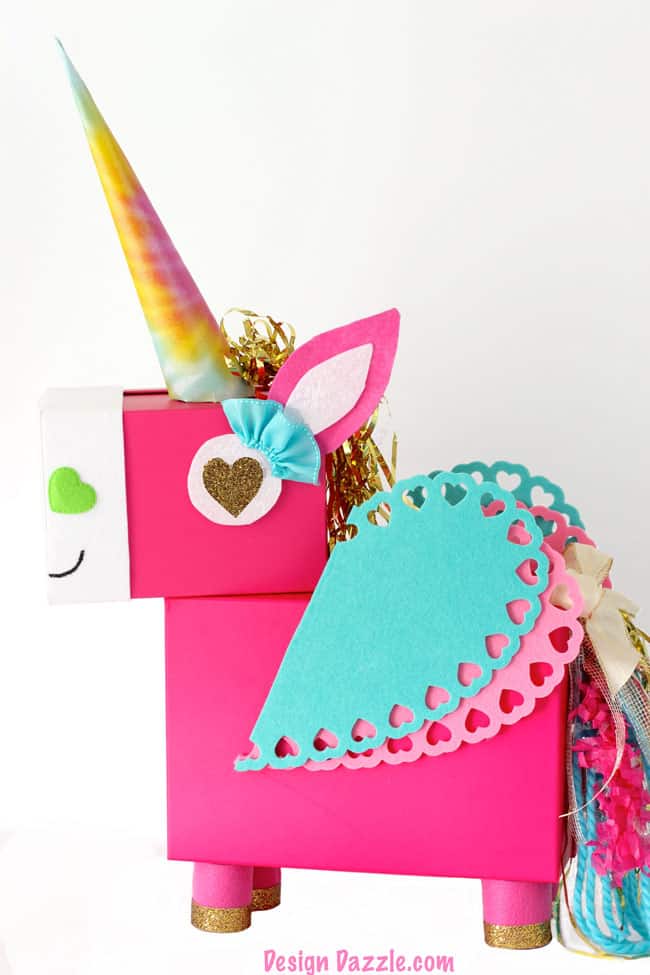 There you have it! A few simple steps for a Unicorn Valentine card box that your little girl is sure to remember!
Shop This Post!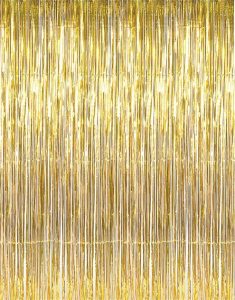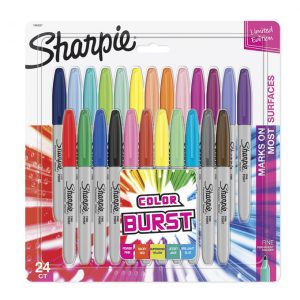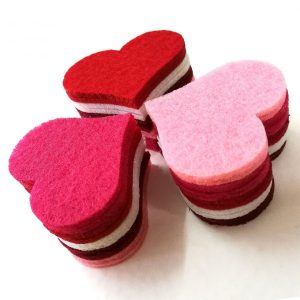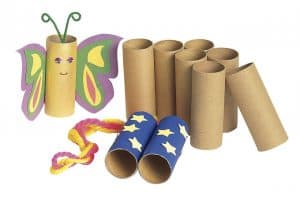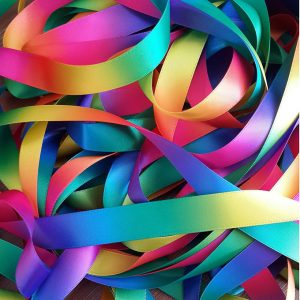 Save