This post may contain affiliate links that, at no additional cost to you, I may earn a small commission. Read our Disclosure Policy.
I love a beautifully decorated home for the holidays, but it can get overwhelming to decorate. My front porch, kitchen, entryway, family room, bedroom, etc are all decorated. I will admit sometimes I don't want to put the time and effort in but I want it pretty!!
So I have a few tips on making it easy for myself and I'm sharing my surprise tip for easy Christmas mantel decorating! Scroll down to see my AWESOME idea! How much do you love to decorate for the holidays?
Christmas Mantel Decorating: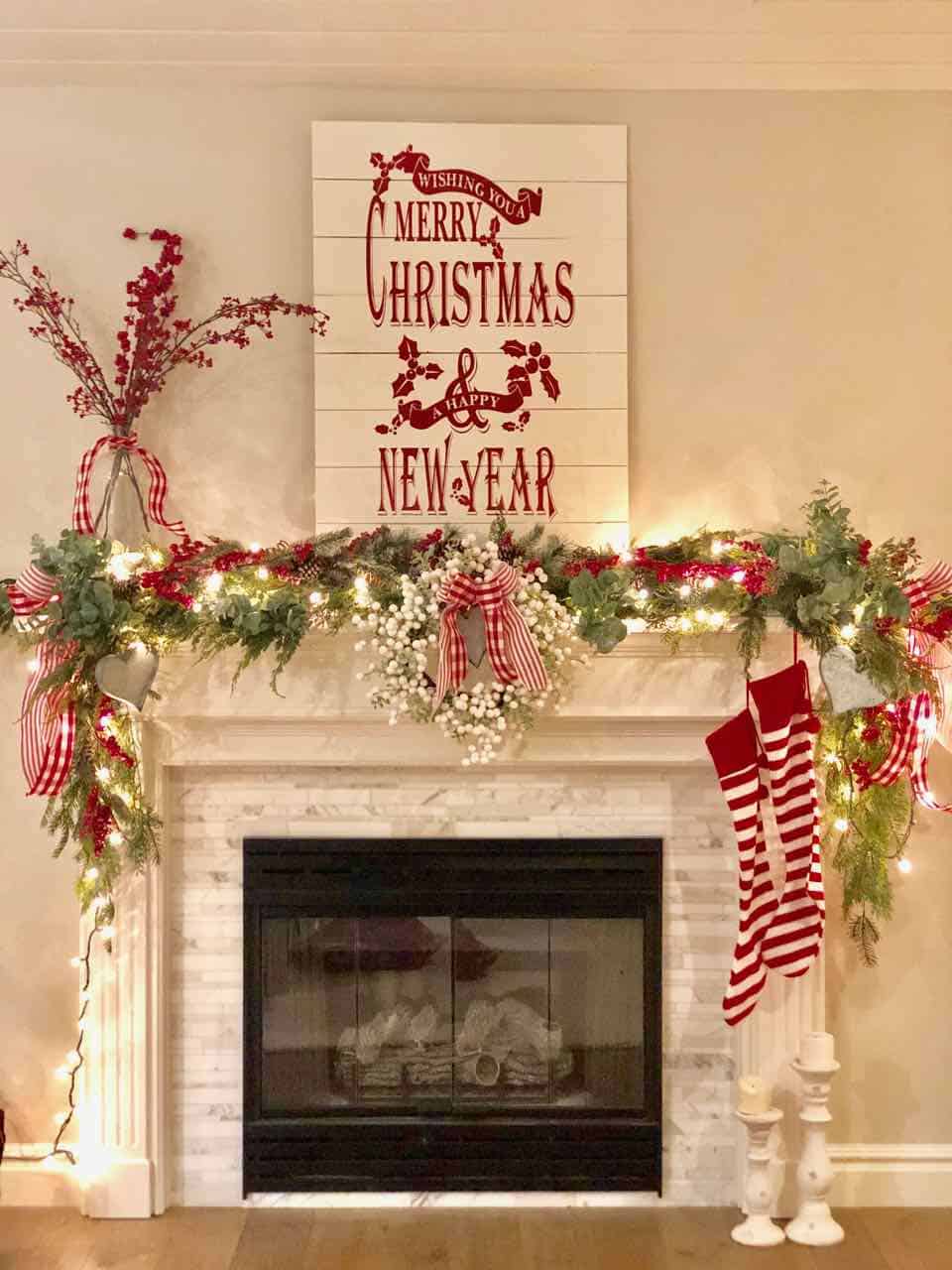 Here is my Christmas mantel that ties in with my Farmhouse Christmas tree.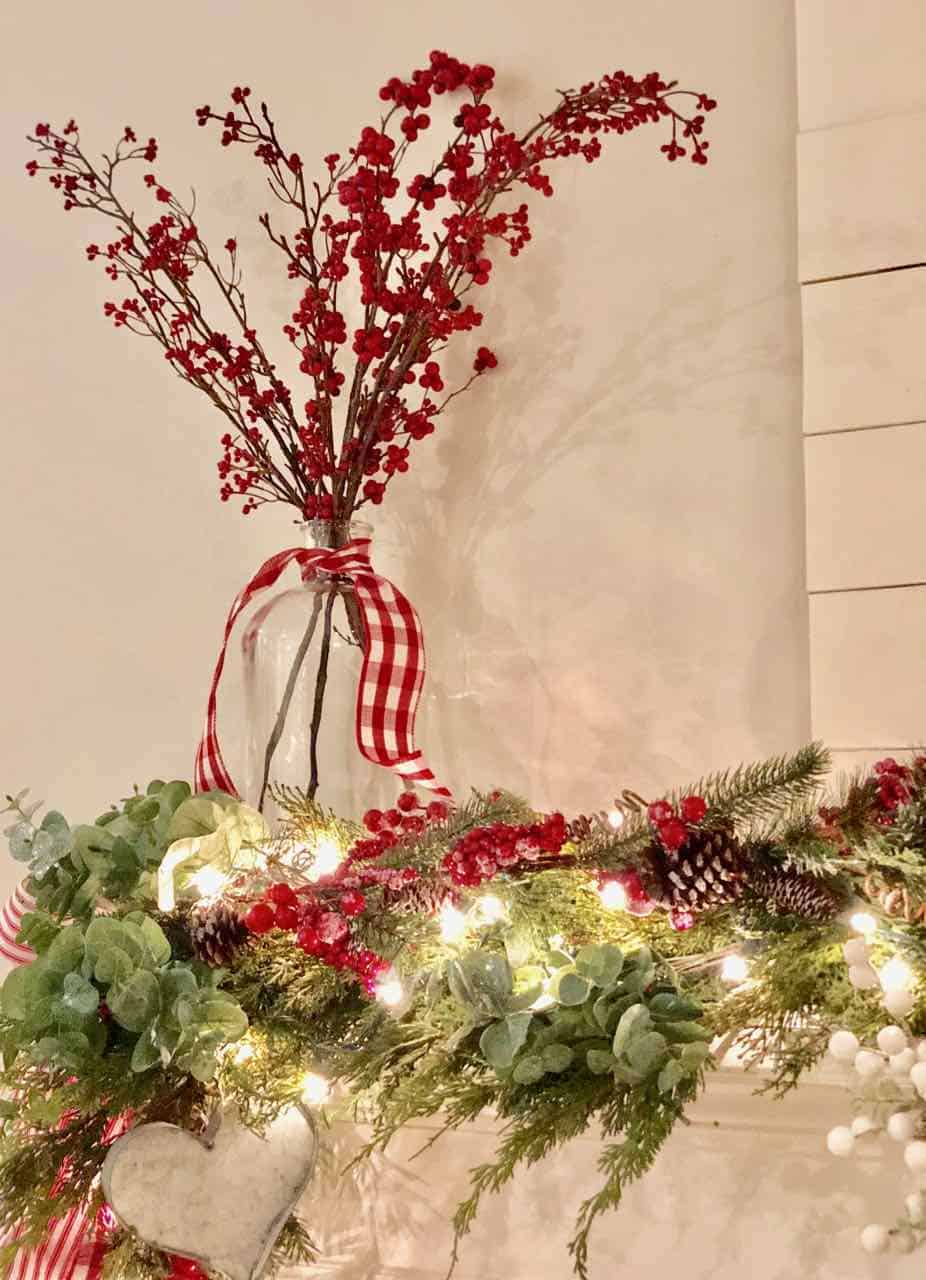 So what is my surprise tip?
I place my mantel decor on a 6 foot long wood board (about 8 inches wide). The wood board is about the length and width of my mantel top. Your local hardware store sells these basic boards and most will even cut for you for free.
I use nails and wire to keep all the mantel decor tied tightly to the board. The board with all the decor is then placed on top of the mantel. You can't even tell it is there in these pictures. You have to look really close to see it through the greenery.
What makes this such an easy way to decorate? Once the Christmas season is over, I remove the board from my mantel and wrap the board in stretch wrap. I store the board standing up (hardly takes any space). When it's time to decorate – just unwrap the wrapped board, sit the board on the mantel, plug in the lights and do a little fluffing!!
I add the white wreath after the board is up. The Merry Christmas wood sign and glass jar are placed on the mantel before I add the mantel board decor
Important tip – you need two people to wrap the stretch wrap around the board. It takes a couple of minutes and your done!
Have you seen my stretch-wrapped Christmas tree I store every year?
Here's the white board I start with.
Staple inexpensive green garland onto the board. This greenery is used a base to place a higher quality greenery on the board. I use a lot of cedar greenery which I love the look.
Here's several bunches of Eucalyptus leaves, cedar branches and white floral branches.
Christmas "mantel" wrapped up for storage with stretch wrap.
The back of the "mantel" board is shown here.
Now if you change out your decorations every year this won't work for you. But if you keep them for a few years, this works great. It is also a nice way to decorate the mantel with no wires or nails scratching the mantel surface.
Do you have any favorite Christmas decor that you enjoy putting up every year?
Here are some cute red-and-white themed decor!