One of my all-time favorite parts of our trip to Singapore was visiting the Gardens by the Bay attractions! They are breathtakingly beautiful and on my list of must-dos! I can't wait to go back.
When we went to Singapore we stayed at Marina Bay Sands, you can read more about our stay there in my Details and Tips on Staying at Marina Bay Sands post and my Marina Bay Sands Infinity Pool post. We loved staying there and not far away from the hotel is the Gardens by the Bay!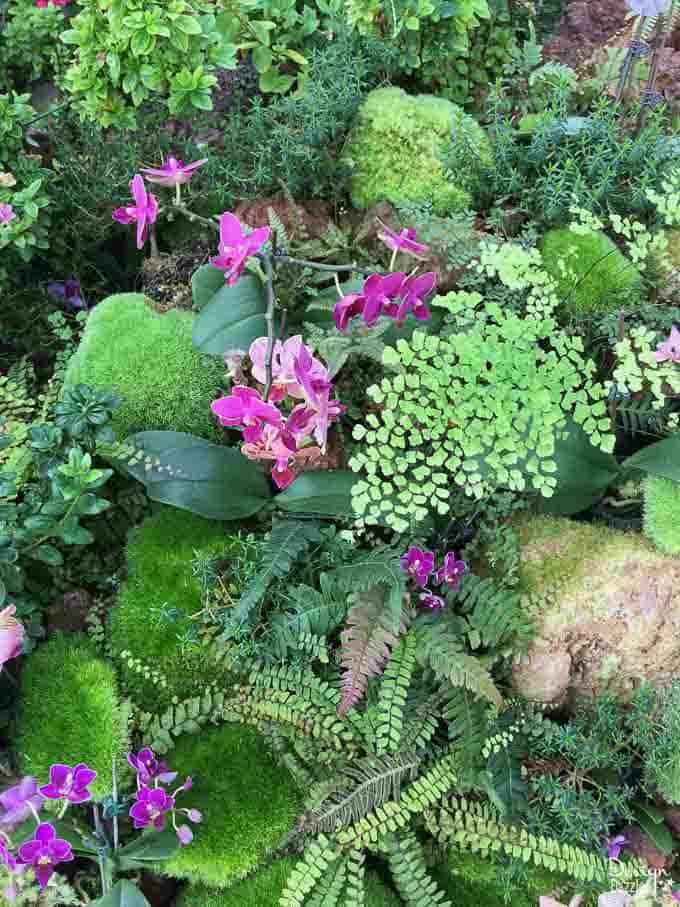 Gardens by the Bay is a beautiful garden along the bay and ocean in Singapore. It is a 250-acre nature park on the bay that is both educational and entertaining. There are many plants grown there that seem like they aren't even part of this world! You can read more about the Gardens by the Bay here. The three places that we went while we visited Gardens by the Bay were the Supertree Grove, the Flower Dome, and the Cloud Forest. You can read more about them below: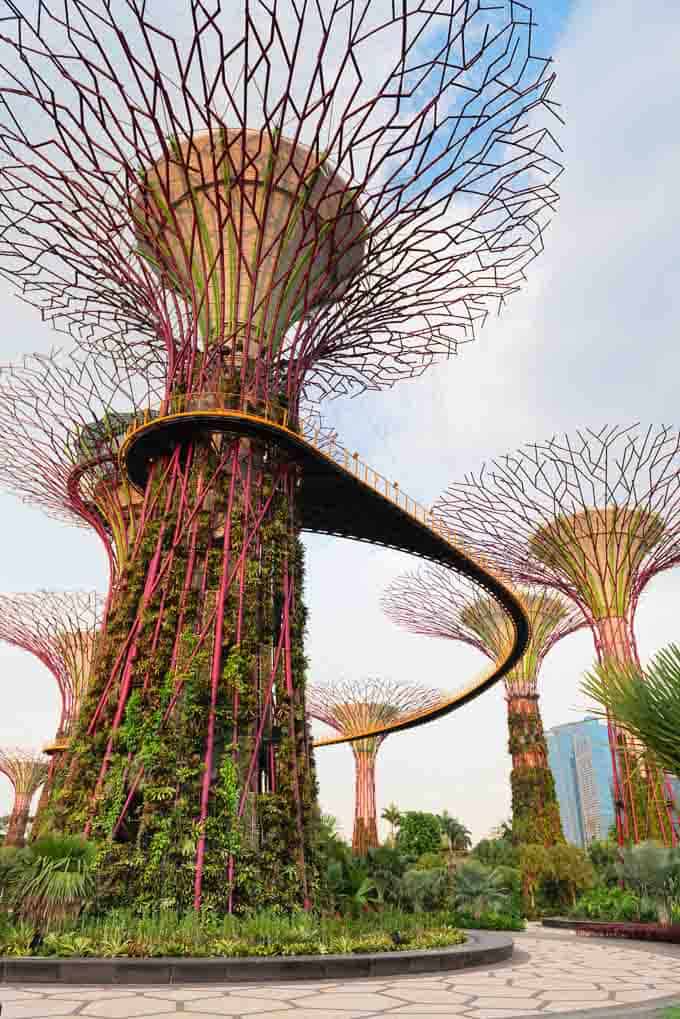 This grove consists of an outdoor garden with real plants and manmade trees that are HUGE (80-160 feet high). There is an elevated walkway, the Skyway, between two of the largest Supertrees for visitors to enjoy a gorgeous panoramic view of the gardens.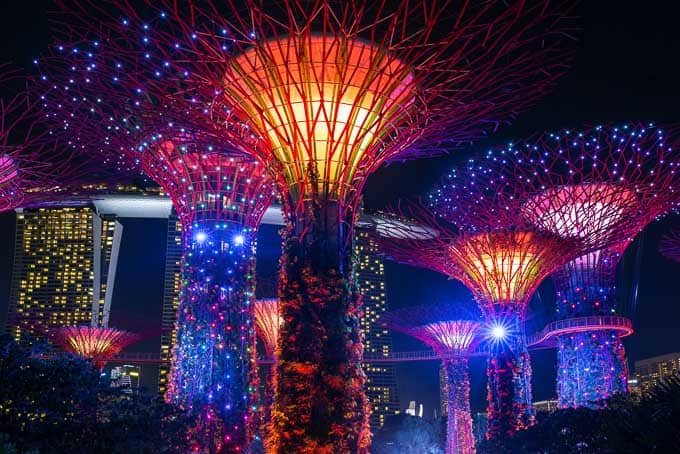 Every night, at 7:45 pm and 8:45 pm (as of this writing), the Supertree Grove comes alive with a coordinated light and music show known as the "Garden Rhapsody". It was mesmerizing and beautiful to watch. You will be dazzled to see this show and it's FREE! Get a sneak peek of the Supertree show in the video below:
When you visit the flower dome you enter a world of springtime gorgeous-ness! The Flower Dome showcases exotic plants from five continents which are displayed in all of the nine different Gardens.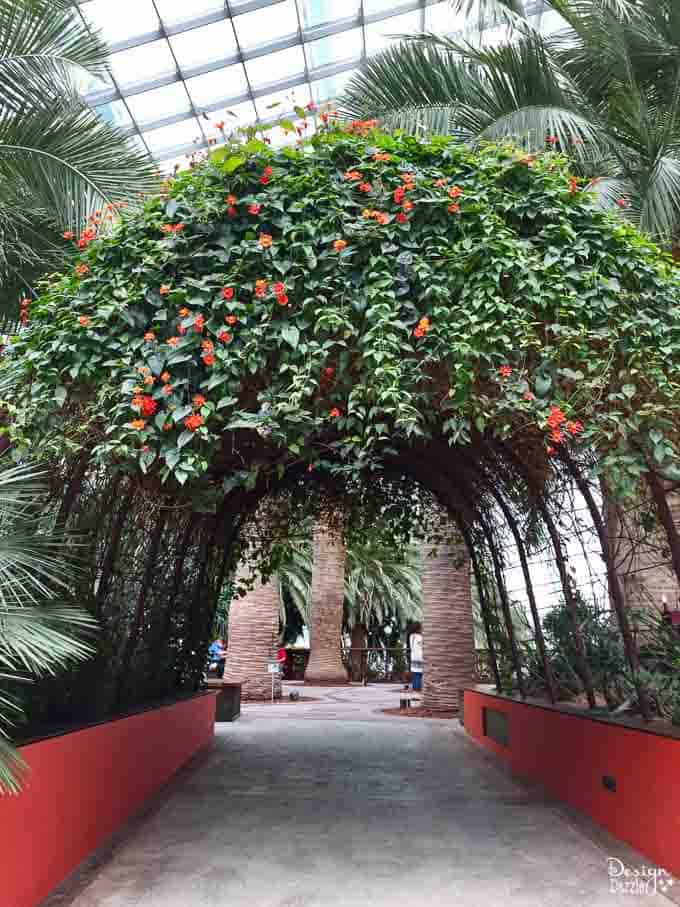 You can read more about how to get your tickets to visit the Flower Dome and further information here.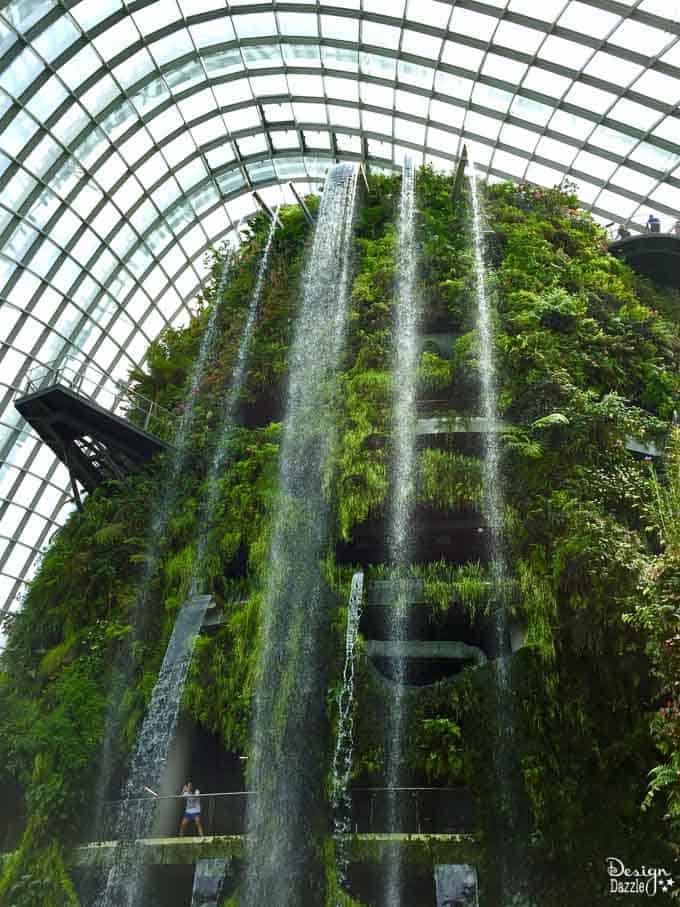 Often referred to as the "Cloud Mountain", this is an intricate greenhouse type structure with plants such as orchids, ferns, peacock ferns, bromeliads, etc.. It consists of many levels, each with a different theme, including The Lost World, The Cavern, The Waterfall View, The Crystal Mountain, The Cloud Forest Gallery, The Cloud Forest Theatre and The Secret Garden.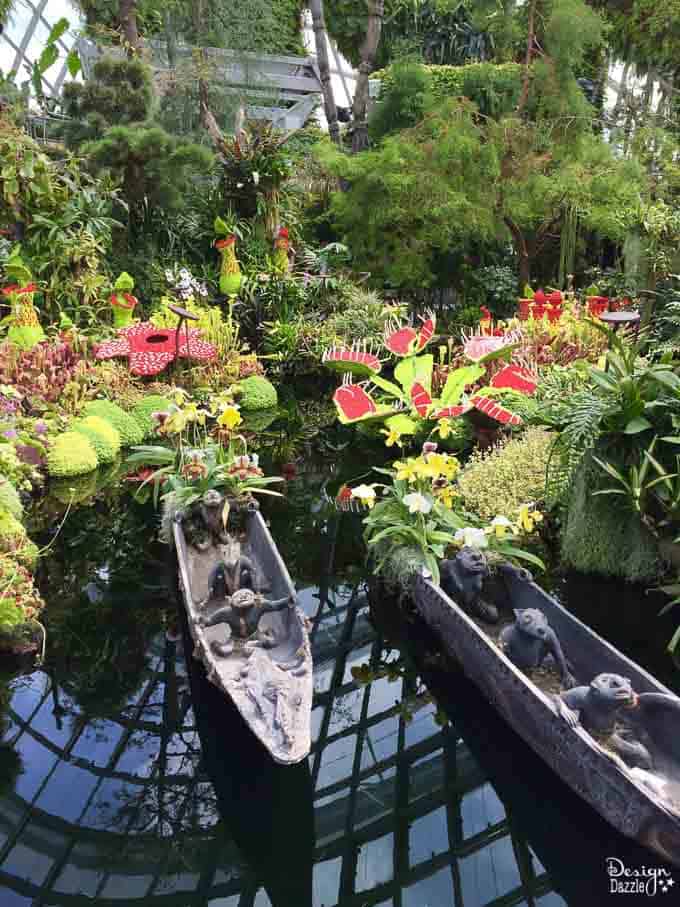 You can read more about how to get your tickets to visit the Cloud Forest and further information here.
What do you think of these beautiful attractions? I would love to hear your thoughts and if you're planning on visiting below!
Make sure to check out all of my posts about Singapore:
Singapore: Gardens By The Bay (the post you're currently reading)

Author:
Toni - Design Dazzle
Mentions:
budget travel, Singapore, singapore travel, travel, travel on a budget, travel singapore, travel the world, world travel
Keywords:
Gardens by the Bay
Last Updated:
November 24, 2019