This post may contain affiliate links that, at no additional cost to you, I may earn a small commission. Read our Disclosure Policy.
These shaving cream rain clouds are a simple but fun science experiment for kids! Kids are off from school and you need something to do?
You just might have everything you already need to create these rain clouds.
It's a great teaching tool on how rain is produced.
It's also a cool boredom buster, a great indoor activity for kids this winter or any season of the year!
Supplies:
Clear jar or vase
Water
Squirt bottle
Food coloring
Shaving cream
Instructions:
Step 1. Fill the clear jar or vase with water.
Step 2. Fill the squirt bottle with water and add food coloring until the desired color is reached.

Step 3. Squirt the shaving cream on top of the water in the jar to form a cloud.

Step 4. Slowly squirt the colored water in the squirt bottle into the shaving cream cloud.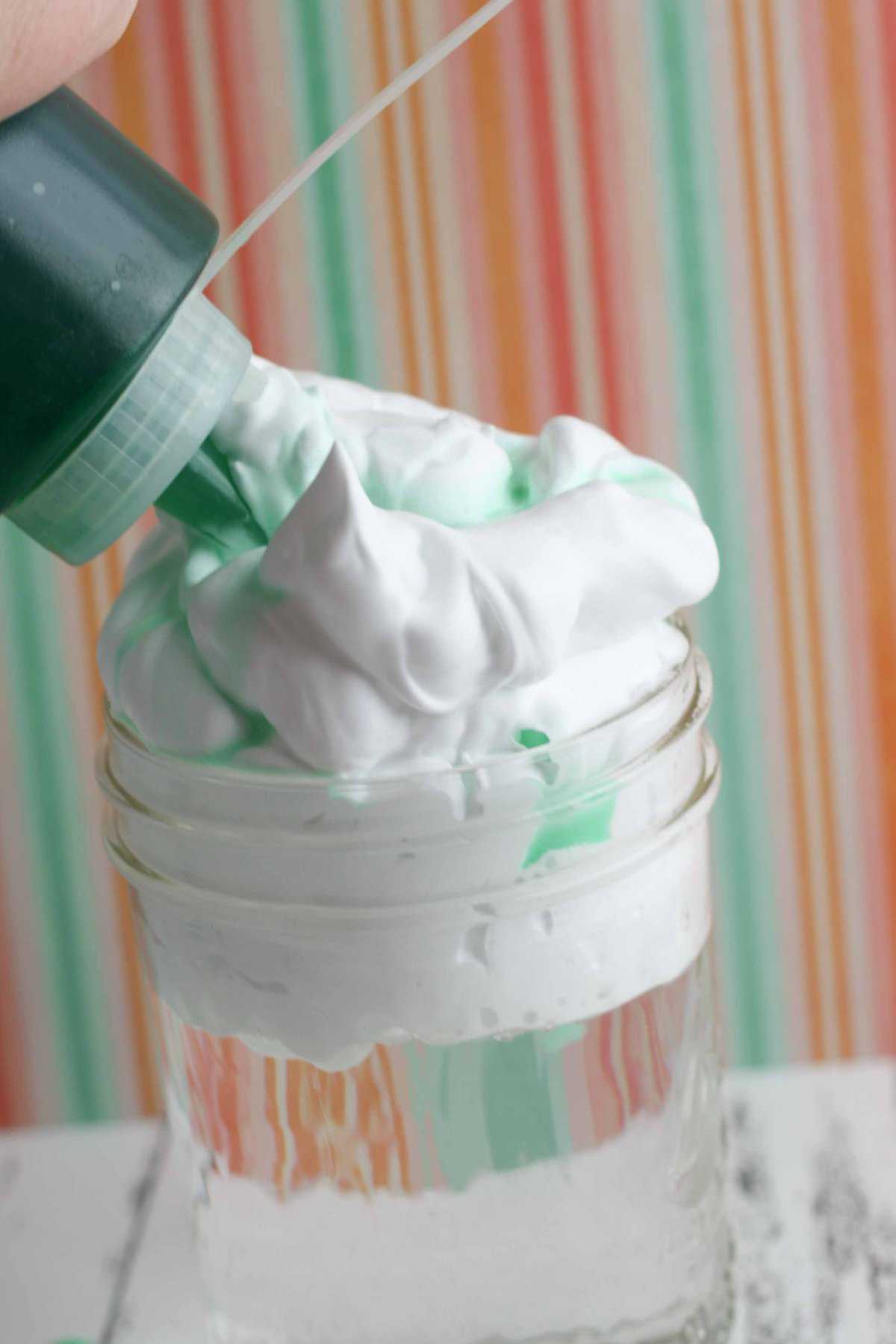 Step 5. Keep adding colored water to the cloud and watch the rain form inside the jar.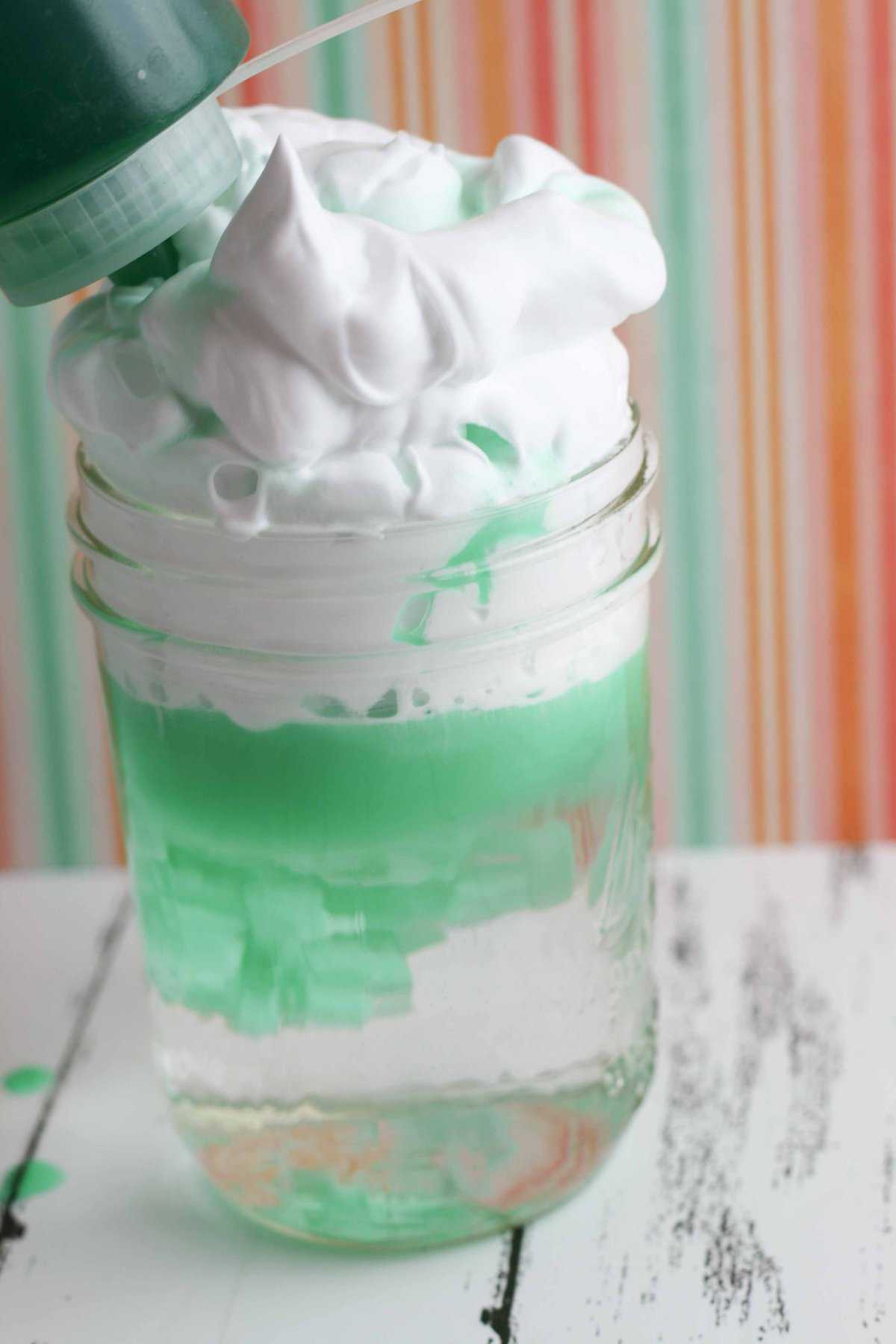 The Science:
To explain this science experiment to your kids, equate the colored water to the air and the shaving cream to a cloud.
As the cloud becomes more saturated with water, they produce rain.
If you're looking for more fun science experiments for kids, check out this amusing rainbow ant science experiment!