This post may contain affiliate links that, at no additional cost to you, I may earn a small commission. Read our Disclosure Policy.
Santa's cabin in the woods Christmas tree | Design DazzleSanta's cabin in the woods Christmas tree | Design DazzleYikes, it's only November 1st and I'm sharing my Christmas tree for Michaels Makers. It's my third year of designing a Christmas tree for Michaels and I LOVE Christmas and everything about it!! I feel honored to do the Dream Tree Challenge #MichaelsMakers #TagATree
My theme this year is…
Santa's Cabin in the Woods Christmas Tree.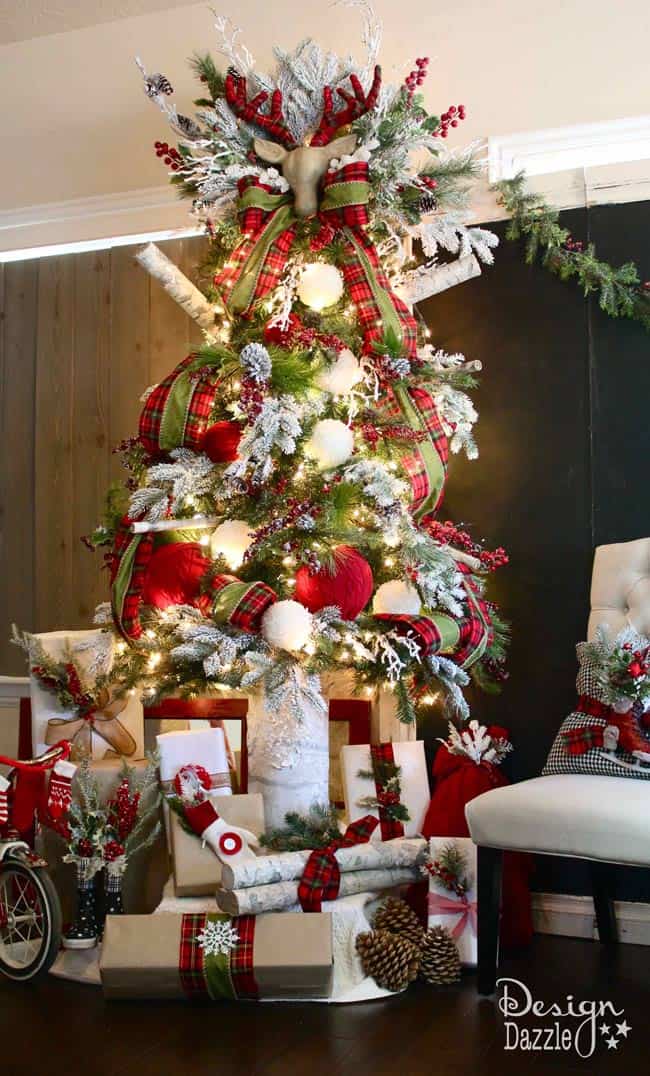 Santa is one of the busiest guys around. He has so much to do – all the toy making, checking naughty and nice lists, eating cookies, cleaning his sleigh, and taking care of his reindeer. Just like we all do, sometimes even Santa needs a vacation!
Santa's favorite getaway is to his cabin in the woods. It has all of his favorite things- reindeer, plaid, cozy knits, birch logs, snow, and his favorite red tricycle from when he was a kid! He loves to relax in his cabin with Mrs. Clause, sipping hot cocoa, watching the snow fall and maybe throwing a snowball or two! I hope you all enjoy my "Santa's Cabin-in-the-Woods Christmas tree "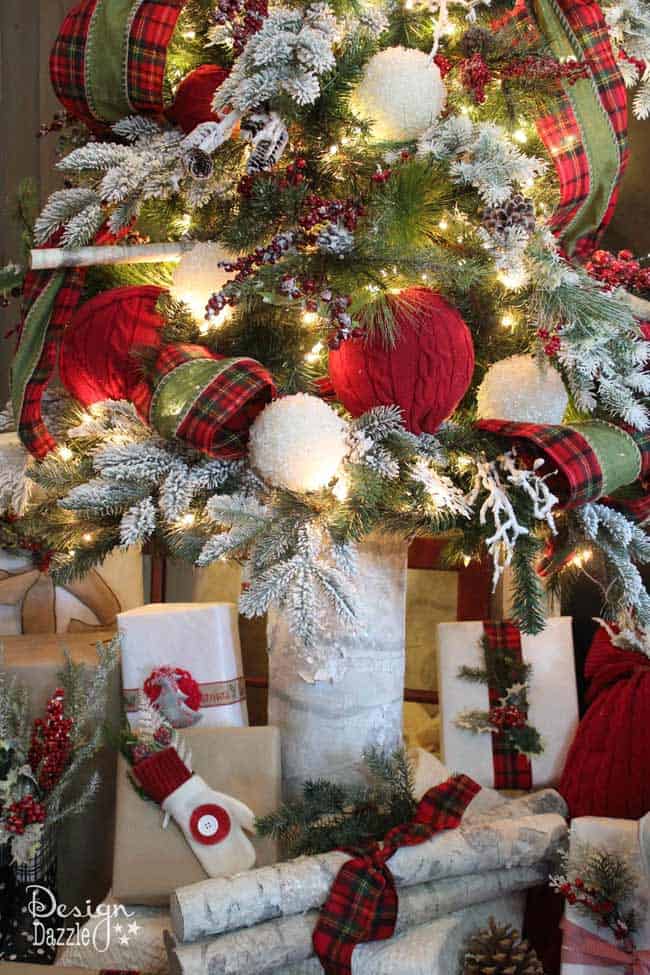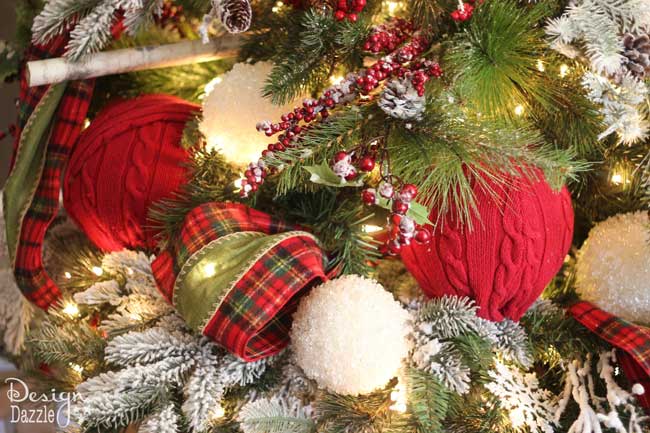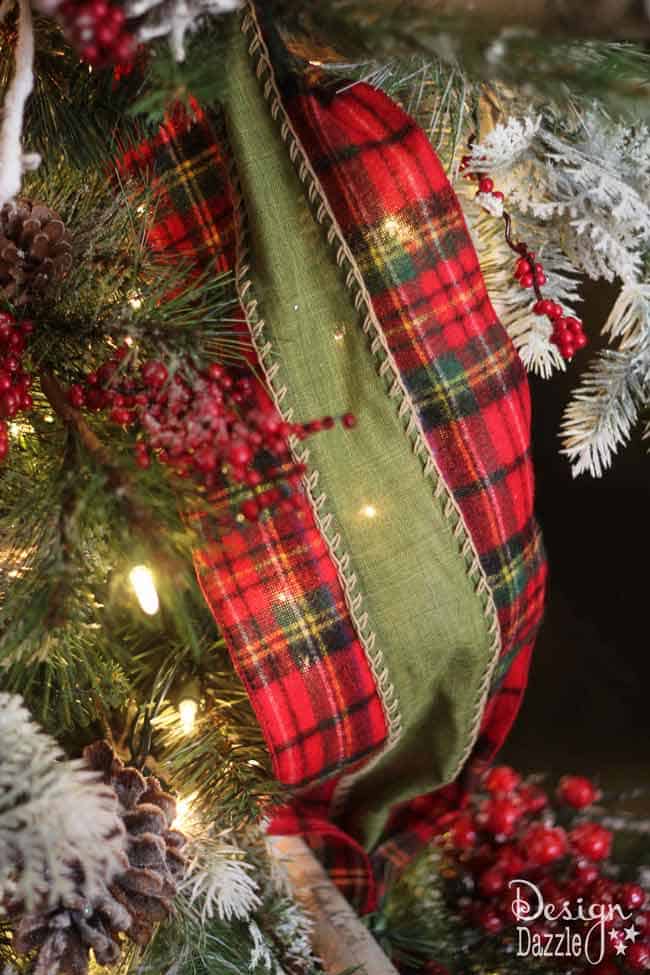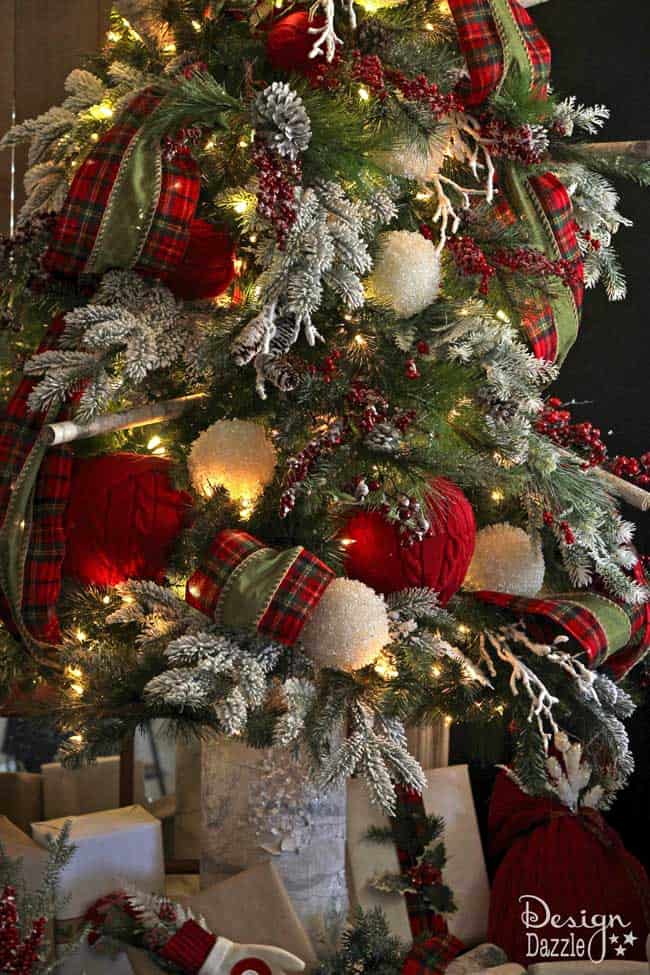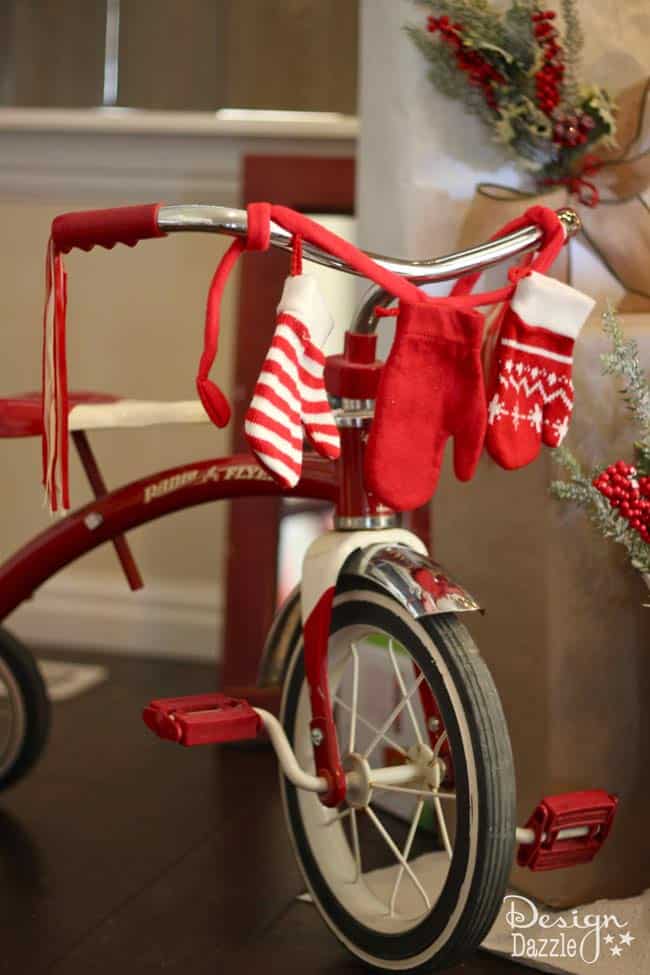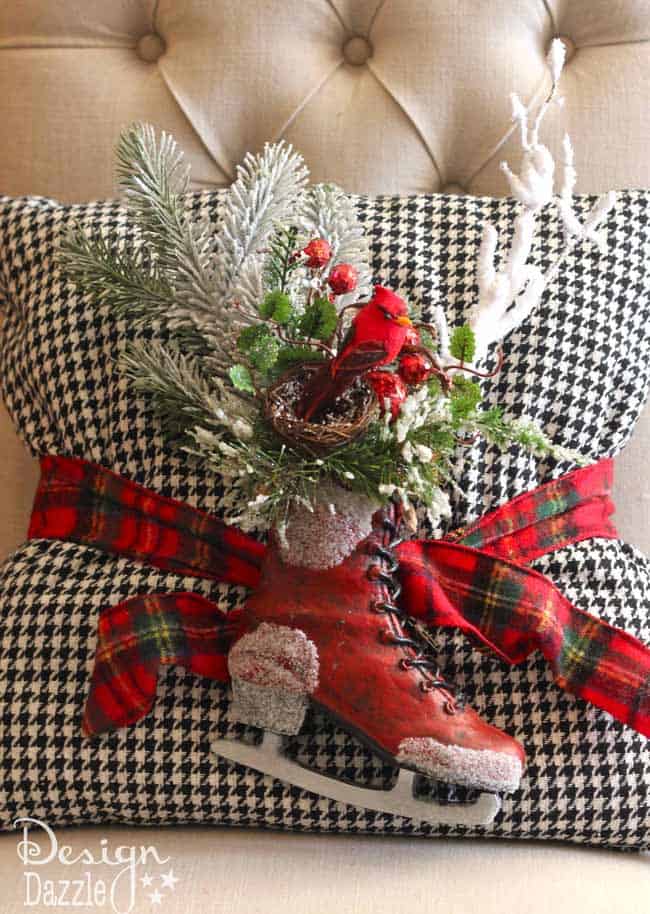 I will be sharing tutorials on how I made decor for the Christmas tree, logs and more! Check back for more details on how I created this look!
Here are a lot more pictures of my Christmas Decor. I love how it all turned out.
How did I make the fake birch logs? I couldn't use real logs in the tree because they're so heavy. These were easy to make!
Would you like to see my Christmas dream tree my Shabby Chic Vintage Wonderland from year one and how about year two my Emerald Jeweled Forest Christmas Tree??
Make sure to stop by Michaels' blog,
The Glue String
to see all of the Dream Trees. To kick off the holiday season, check out of Michaels'
Make it Merry
inspiration book or all kinds of holiday tips and projects –
Head into Michaels Nov. 2 through Nov. 8 for the Make It Merry Tree Event – 50% off all trees 6 ft. or taller!!!
I hope you like my Christmas tree!! Here are the other dream trees by the Michaels Makers…
Thank you Michaels for providing me with a gift card and Christmas tree for decorating! All opinions and ideas are my own.


Save