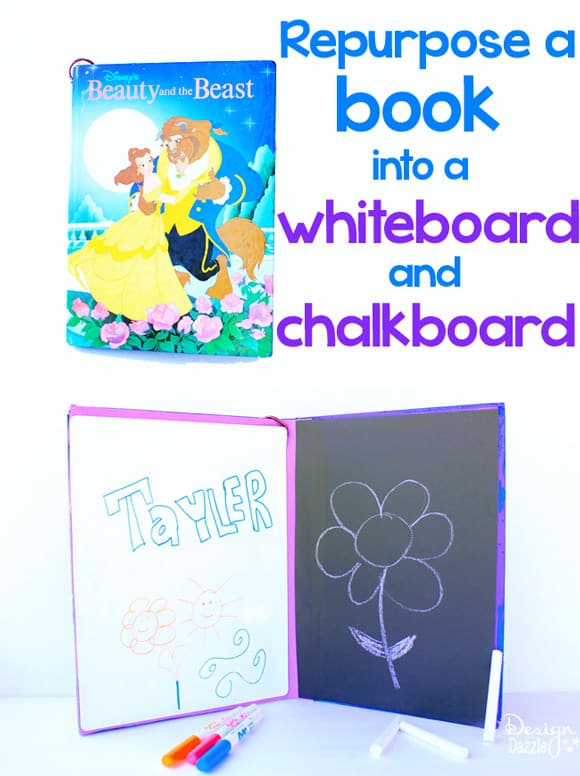 Do you have any well-loved books hanging around? This craft project was made from a Beauty and The Beast book that was on it's last leg with the inside pages separating from the book spine. Rather than toss out a favorite book, I'm sharing how to repurpose a book into a whiteboard and chalkboard activity book.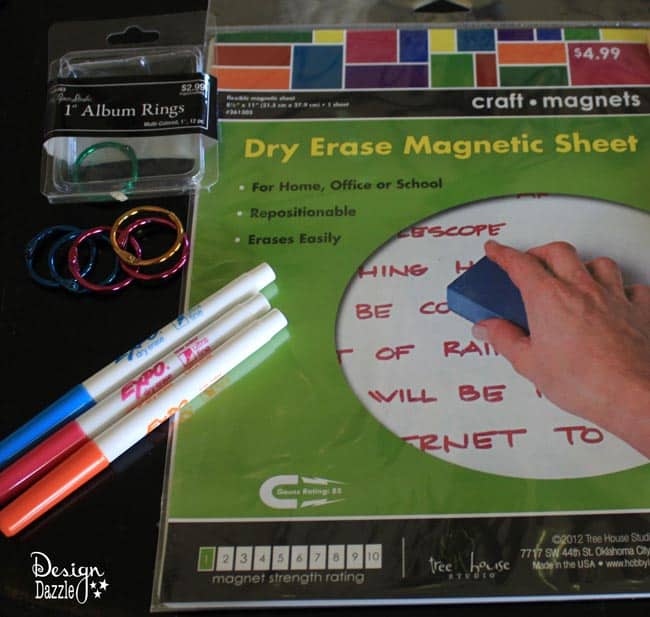 Supplies:
Tutorial: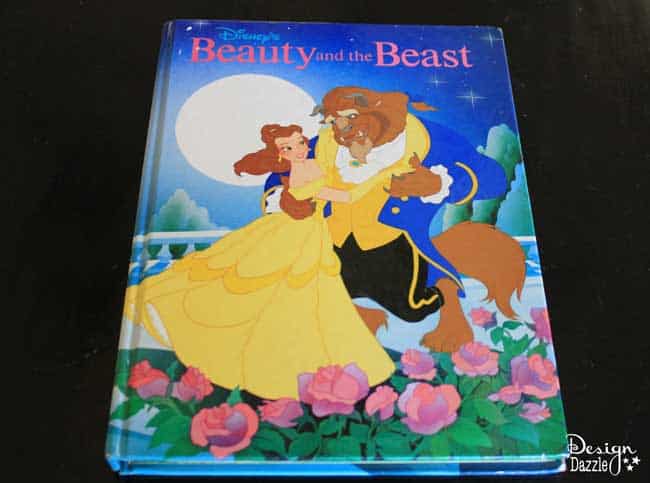 Here is a well-loved book needing to be repurposed!
Remove inside pages from the book. This was very easy for me since the pages were very loose to begin in.
Drill a hole at the top of the book spine. I used a 3/16 drill bit. It's so easy to drill through cardboard.
Cut the craft foam to fit inside the book cover. I covered one complete side of the cover and the "inside" book spine. Use the spray adhesive to attach the foam to the book.
Make sure the hole you drilled comes through the foam also. Place the album ring through the hole.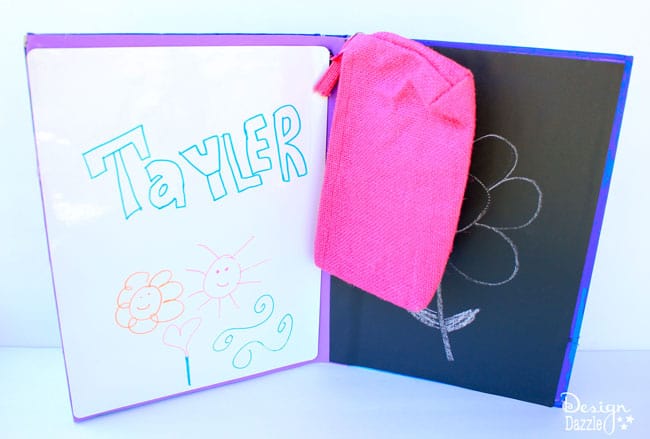 Attach the peel and stick dry erase sheets onto the craft foam (shown inside left of the book). Cut the self-adhesive chalkboard vinyl to the size needed. Remove the adhesive liner and attach the vinyl to the inside cover of the book (shown on the right side of the book).
I used a small cosmetic bag to hold the dry erase pens and chalk. Attach the small bag to the album ring and thread through the hole (drilled) at the top of the book.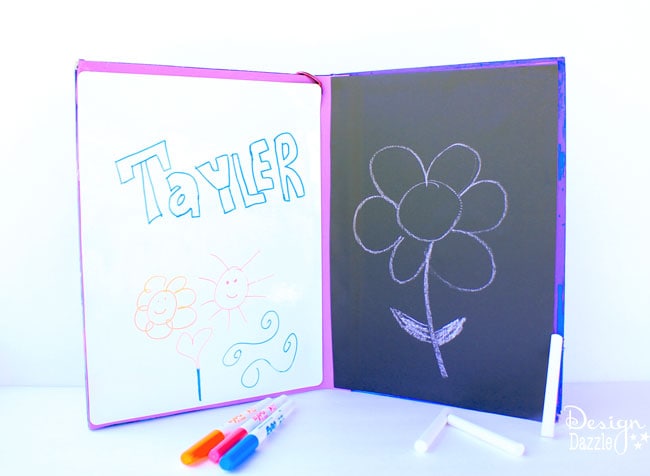 When drawing in the book, you can either remove the bag from the album ring or just move it up and out of the way.
Older kids would enjoy making their own activity book. This craft is simple enough for older kids to make!
Another idea I shared a while ago was to repurpose a book into a clock.
We are hosting Summer Camp Mon- Fri May 28th to July 2nd (weekends will be for our regular posts). You must be enjoying our awesome Summer Camp series. I seriously have some VERY talented friends.
Make sure to also check out our past years of summer camp
This post contains affiliate links.


Author:
Toni - Design Dazzle
Mentions:
repurpose a book
Keywords:
repurpose a book
Last Updated:
August 17, 2020