This post may contain affiliate links that, at no additional cost to you, I may earn a small commission. Read our Disclosure Policy.
I'm a snacker! I really enjoy eating snacks (all day if I could). Since I do like to eat small meals all day, I usually choose the wrong types of snacks – all that's not good for you. Since I work at home, the pantry and fridge are only a few steps away. I NEED nutritious snacks that I want to eat! I'm sharing peanut butter oatmeal energy balls that are easy and yummy! See the recipe below.
I've been thinking about what I want to accomplish for the New Year New You and I've decided beneficial and nutritious foods will be at the top of my list.
There are some recipes shared on the internet and I decided to come up with an energy ball that is yummy, has no refined sugar, and includes one of my favorite ingredients – peanut butter! These energy balls are made with peanut powder or regular peanut butter and are quite delicious. They are easy to make, have high-fiber ingredients, and are NOT calorie laden!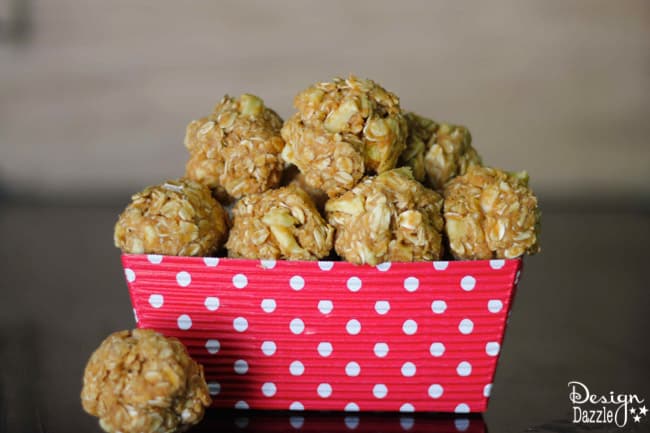 This recipe has no – can you believe it – NO flour or sugar/artificial sweeteners!! I know it's hard to believe. The Peanut Butter Oatmeal Energy Balls are flavorful, perfectly moist, and sweetened with natural agave (or honey if you prefer)
Be sure to subscribe to my YouTube page for some more fun videos, tips, and tricks!
Easy Peanut Butter Oatmeal Energy Balls
It takes only a few minutes, from start to finish to make these yummy energy balls. Double the batch and you have a nutritious snack on-the-go to last a week!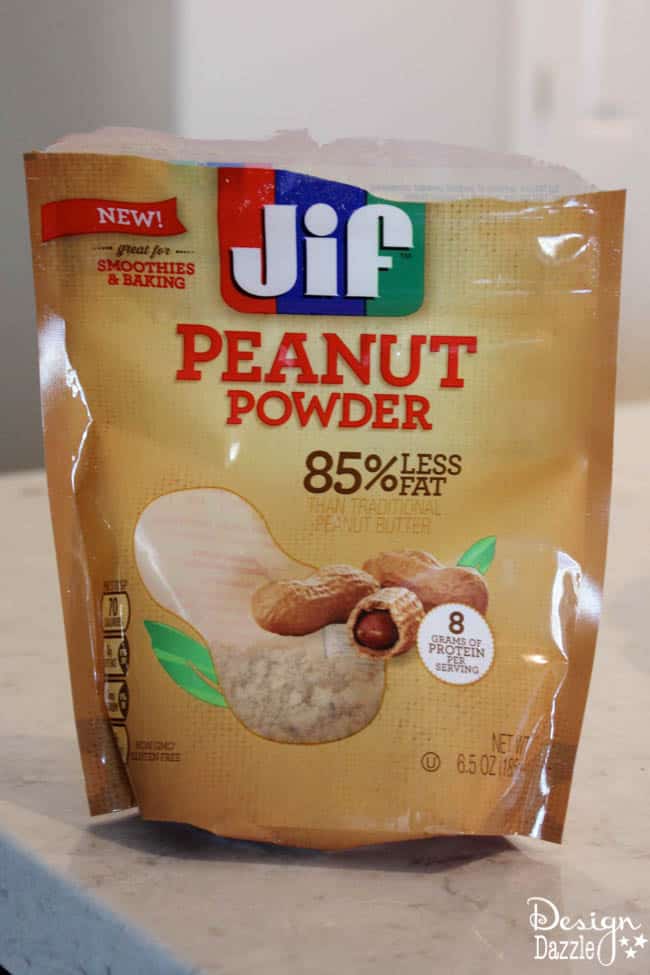 So, I used a new ingredient that I have never tried before. It's peanut powder (like dehydrated peanut butter). It is pure roasted peanuts that have been ground with no added sugar or salt. You can also use regular peanut butter instead of powdered peanut butter.
With 85% less fat than traditional peanut butter, peanut powder is great for smoothies, baking, and more! Peanut powder mixed with water or almond milk is low in fat with protein. It tasted just like peanut butter when mixed in a recipe.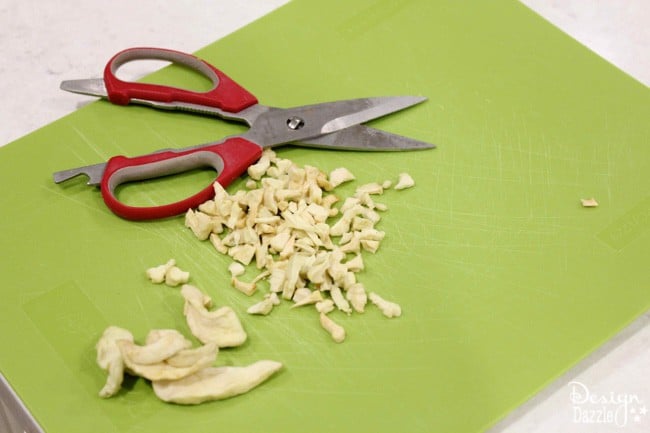 Peanut Butter Oatmeal Energy Balls Recipe
Peanut Butter Oatmeal Energy Balls
Ingredients
1

c.

oatmeal

I used regular oats not quick oats

1

c.

Jif™ Peanut Butter Powder

⅓-½

c.

agave

start with 1/3 and add more if you need it sweeter

½

c.

dehydrated apples

soft not freeze-dried

1/4- 1/3

c.

water

add enough water to make the dough into little balls

dash of salt to taste
Instructions
Combine all the ingredients in a bowl.

Mix well and roll and compress into bite sized balls.

Place in a sealed container and refrigerate.

They're ready to eat when you are!
If you prefer to use regular peanut butter, use 1 cup peanut butter instead of the peanut butter powder. Use 1/8 – 1/4 cup water instead of 1/4 – 1/3 cup. Everything else remains the same.
Just eat 2 or 3 Peanut Butter Oatmeal Energy Balls to make it an energy ball kind of day. I hope you like them!! These are perfect for families on the go with lots of sports, dance, and fun activities.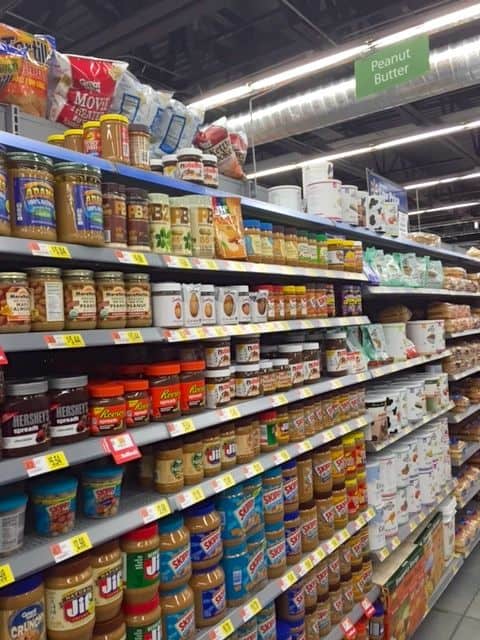 I purchased the Peanut Powder at our neighborhood Walmart. You can find the Peanut Powder in the same section/aisle as the regular peanut butter. I found it on the second shelf from the top.
Boy, do I like that store! It's clean, organized, and right down the street. What is your favorite peanut butter recipe? With a couple of changes, you can exchange peanut powder for your peanut butter!
Shop This Post!
Get everything you need to make these delicious energy bars right here!
Natural Peanut Butter/ Peanut Butter Powder