This post may contain affiliate links that, at no additional cost to you, I may earn a small commission. Read our Disclosure Policy.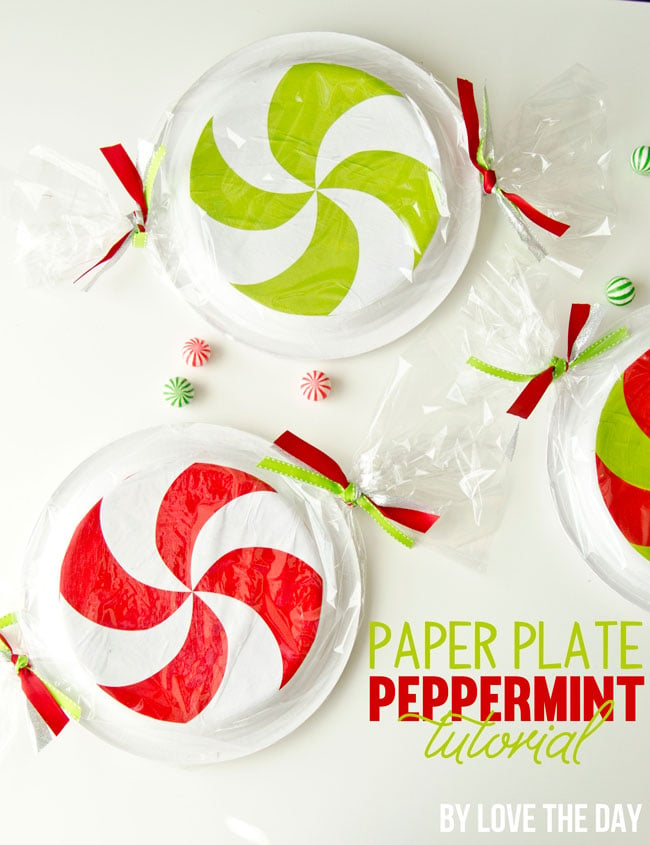 Hi there! My name is Lindi Haws of Love The Day. I am so happy to be back at Design Dazzle  to share with you my favorite craft of the season! If you head over to my blog, it's pretty evident that I am obsessed with peppermint. My whole house is peppermint-themed at Christmas and I put peppermint into EVERY SINGLE recipe until Christmas. My poor family!
To make these Paper Plate Peppermints all you will need is the FREE PEPPERMINT PRINTABLE you can find over on my blog, Chinet 10 3/8″ Paper Plates, Mod Podge and Cellophane Wrap. Follow the simple photo instructions below and enjoy!