This post may contain affiliate links that, at no additional cost to you, I may earn a small commission. Read our Disclosure Policy.
Remember when we brought you 15 Magnificent Oreo Recipes? Of course you do!
Well, grab that glass of milk, and call all of your friends over for an afternoon of delicious fun, because we're back with more!
Just in case the deep fried Oreos and the Oreo Marshmallow Brownies weren't show stopping enough, we have for you this time everything from Oreo Fudge ( yessss!) to Oreo Stacked Sundaes ( I know, right?) to Oreo popcorn.
Uh huh, I said popcorn. Any of these recipes would be the ultimate snack time treat perfect for bringing out the Kid in you, and your guests!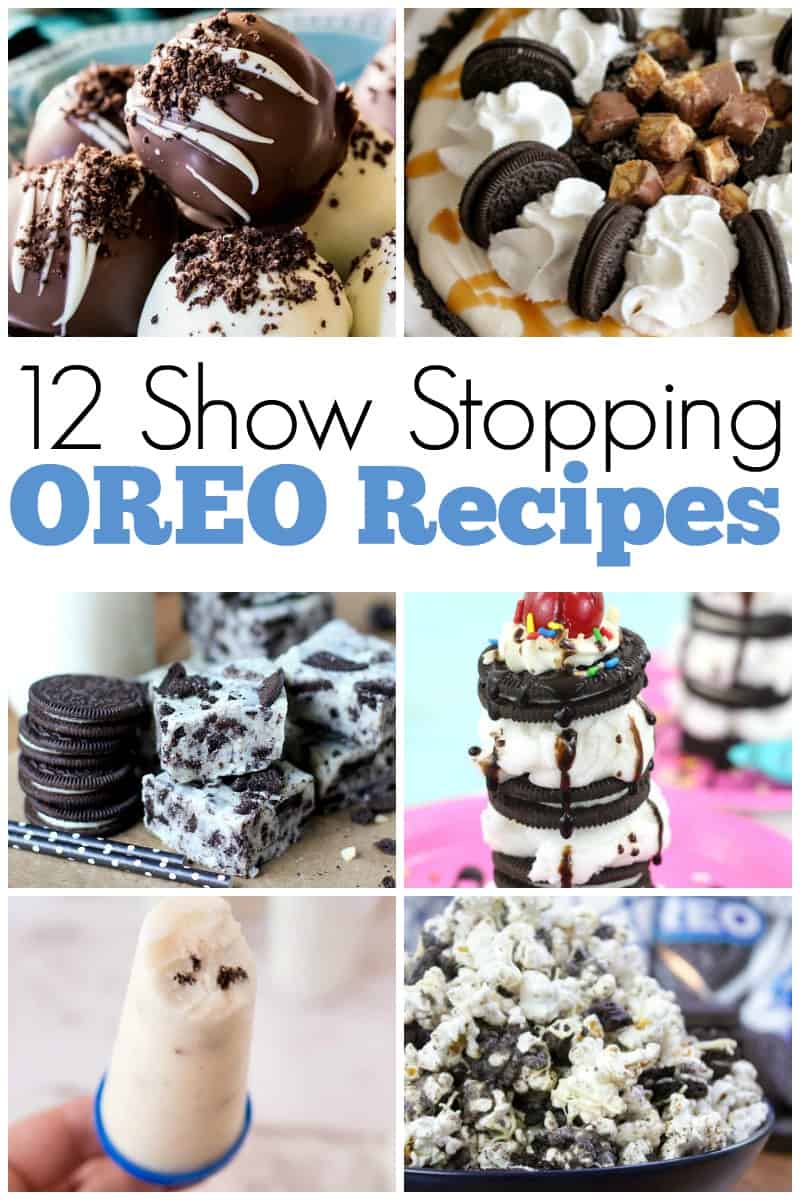 Here's our super fun list of Oreo recipes! Enjoy!
Amazing Oreo Fudge by Suburban Simplicity
Oreo Truffles by Spend With Pennies
Oreo Snickers Pie by Lil' Luna
Smurf Oreo Bark by Our Kid Things
Oreo Stack Sundaes by Cutefetti
Cookies and Cream Pudding Pops by Simple Sweet Recipes
Shark Oreos by the Relaxed Homeschool
Ladybug Oreos by For Modern Kid
Oreo Balls by Southern Plate
Lego Batman Oreos by Mama in the Now
Birthday Cake Oreos by the Kitchen is my Playground
Oreo Popcorn by Dinner Then Dessert
Summer Camp: Red, White, & Patriotic Oreos by Design Dazzle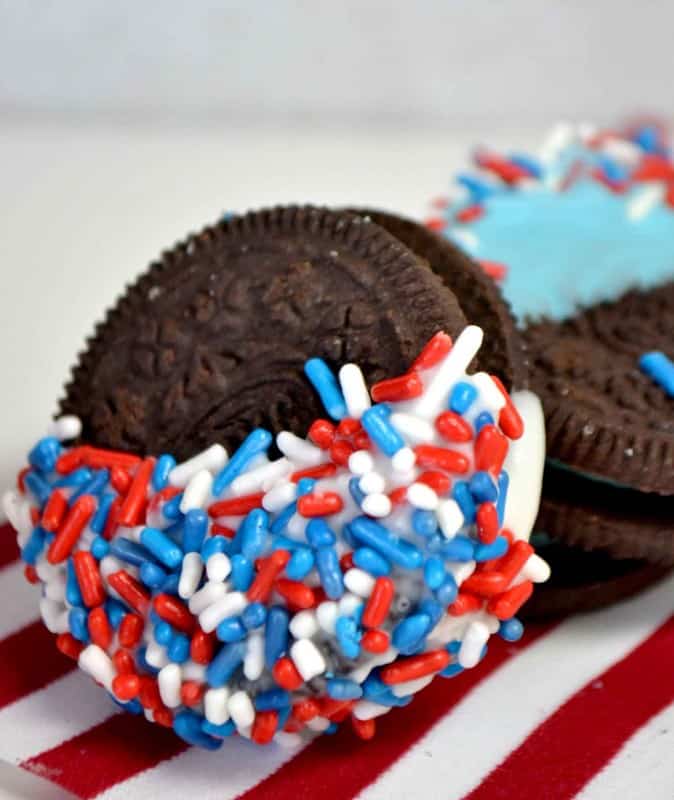 To make your favorite Oreo recipes, you definitely need a box of those classic Oreo cookies that we all love!
If you're looking for more fun, exciting snacks or treats, you can check out our Red, White, & Blue Cookies & Cream Cookies post!
I had no idea that Oreo's have been around for over 100 years.
The cookie was first introduced in 1912 and has become the United States best selling cookie.
Have you tried any of the flavored Oreo's?? Some of these flavors are limited edition so act soon if you NEED to try a few.
Here are a few impressive flavors…