This post may contain affiliate links that, at no additional cost to you, I may earn a small commission. Read our Disclosure Policy.
Are you in full swing of summer? Do you have the case of summer doldrums and your kids are screaming how bored they are? These Red, White & Blue Cookies and Cream Cookies are a great way to entertain your kids not to mention how yummy they are. Plus they are perfect for those holiday celebrations and BBQ's!
Now I love a good chewy cookie or bar and these Red, White & Blue Cookies and Cream Cookies are just that! Chewy! I use more brown sugar in this recipe than most cookie recipes but let me tell you they keep these cookies moist and chewy. Just the way I like them.
I have always struggled to keep my cookies soft and chewy until I did a little research. I started playing with using a combination of vegetable shortening and butter in my cookies. I remembered when I was in college we couldn't afford to buy butter so all my cookies were made with margarine which is flavoring and a form of shortening so combining the two seemed the likely choice! After a little trial and error I came to using equal portions of butter and shortening in my cookies was the perfect combination. Now I always use this combination in my cookies! If your a purist you can use all butter! Its your choice! Both ways are great!
Another great tip is you can change the colors of the sprinkles and cookies to match any holiday. This is one of my go to recipes and I make them all the time!
Red, White & Blue Cookies and Cream Cookies Cookies
Ingredients
1/2 cup butter softened
1/2 cup shortening
1 cup brown sugar
1/2 cup granulated sugar
1 tsp baking soda
1 tsp salt
1 tsp baking powder
1 Tbs vanilla
2 eggs
2 1/2 cups flour
1 1/4 cup coarsely chopped chocolate sandwich cookies (I used summer ones, set aside 1/4 cup for top of cookies)
1/2 cup mini chocolate chips
1/4 cup sprinkles
Instructions
Preheat oven to 350 degrees, grease a cookie sheet or use baking spray that contains flour or place parchment paper on cookie sheet.
In stand mixer place butter, shortening and both sugars and beat until light and fluffy. (I usually let it mix for 3-5 minutes the color will be a light yellow and it will be fluffy.)
Add eggs, salt, baking powder, baking soda, and vanilla, mix until fully incorporated. Add in flour 1/2 cup at a time until all is mixed in. Add in mini chocolate chips and sprinkles and gently mix into batter. Gently fold in chopped cookies(you don't want to break them up too much and let the cream filling mix into the batter.) Using a cookie scoop, scoop cookies on baking sheet sprinkle top of cookie with a little bit of crushed cookies. Bake in pre heated oven for 10-12 minutes. When done allow to cool completely and enjoy.
Do you have a favorite cookie you like to make during the summer?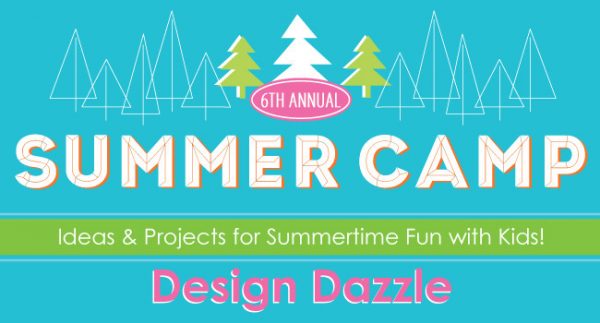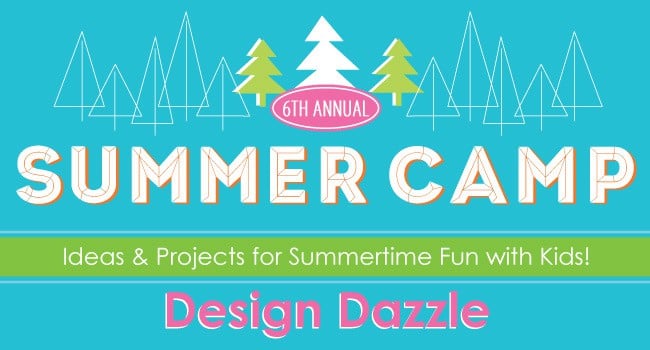 Thanks for sharing the yumminess! You can see more of Laura's great ideas over at Pink Cake Plate.
Stay tuned for more summertime fun ideas! Our Kids' Summer Camp Season will last until mid-July. Want to see more? Check out the full collection (including the archives!) of Summer Camp ideas.
Save