This post may contain affiliate links that, at no additional cost to you, I may earn a small commission. Read our Disclosure Policy.
Whether it's summertime snacking, picnic fun or after school snack time you're seeking ideas for, we've found 15 magnificent Oreo recipes for you and we couldn't be happier about it!
Oreo cookies on their own irresistible and you know what happens when you add a glass of milk. They also happen to be the perfect ingredient for brownies, truffles, popsicles and cookie balls. Of course, these sweet confections are perfect for snacking, chilling out, and having fun. So, we have searched high and low to put together this collection of Oreo recipes, with you in mind. You should totally try them all! I mentioned the deep fried Oreos, right?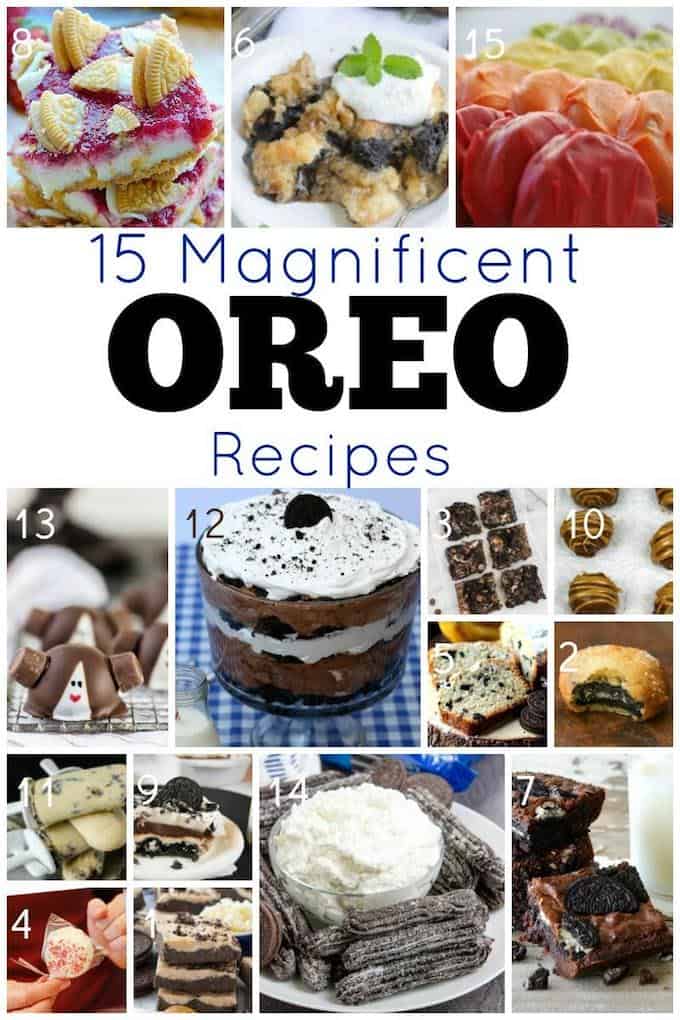 Don't these look absolutely amazing? Plus, who doesn't like Oreo's? These are sure to be a huge hit at your next family gathering or event! Which(s) one are you dying to try? I think the Oreo Brownie Trifle is calling my name!