This post may contain affiliate links that, at no additional cost to you, I may earn a small commission. Read our Disclosure Policy.
I received an early Christmas present! It's our family Christmas cards. I am a big fan of sending out Christmas cards every single year! I love sending something to all my loved ones and wishing them a Merry Christmas! It's also nice that our friends and family receive a recent photo of our family every holiday season. This year I chose to design my cards with Pro Digital Photos and let me tell you, they have such a HUGE, gorgeous selection of cards (100's of designs). You could spend all day just looking through their fun selection. I love how my cards turned out!
One of my favorite features that Pro Digital Photos offers is to have your cards different than the typical rectangle card. It adds such a fun little flair to your cards to have them trimmed with a scalloped edge or printed other than the regular rectangle! They carry all different sizes and shapes of cards. This card was created using the gateway fold with their darling "It's a Wonderful Time of Year" image and artwork.
Here are just a few options of some of the gorgeous cards you can get. Be sure to check out their site because they have 53 pages of different cards that you can choose from!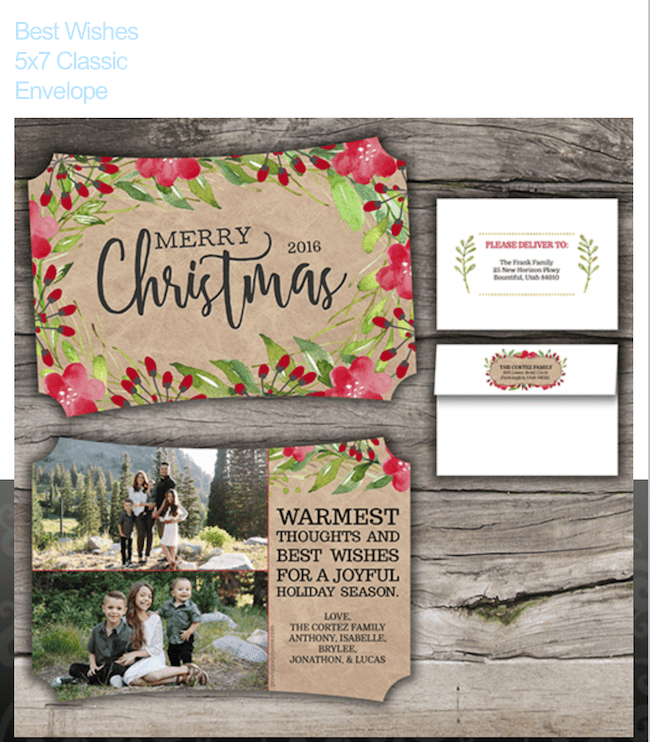 I just LOVE how my cards turned out! I can't wait to get them mailed to all of my loved ones. Because I can't send one to each one of you, here is my virtual one to you! I hope you have a very Merry Christmas!

This is the front of the card that opens up in the middle. Do you like my family photo outtakes?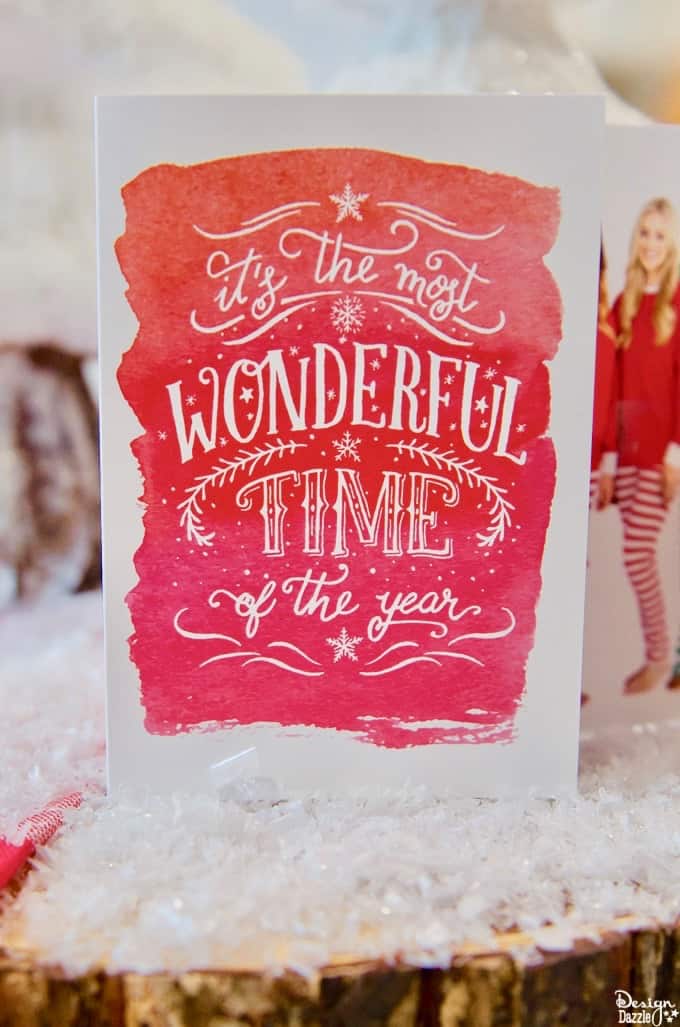 There is even a option to have your envelopes printed for you so you don't have to write all of the addresses by hand. I totally took advantage of this and I love how they turned out!
You can check out Pro Digital Photos Instagram here for some fun inspiration! Pro Digital Photos is a local Utah company but they ship everywhere! You won't be disappointed. Order soon to get in time to send out to all your family and friends.


Save