This post may contain affiliate links that, at no additional cost to you, I may earn a small commission. Read our Disclosure Policy.
Hello Design Dazzle Readers! It's Christine from 
I Dig Pinterest
, and I'm just thrilled to be a part of Summer Camp this year!
Summer is a great time to encourage kids to get crafty! I don't know about you, but if I had a dollar for every time I heard "I'm bored!" (insert whiny voice), I'd be rich! So I try to keep my two oldest children busy with constructive activities. There's a lot less quarreling that way too. 🙂
These simple, colorful Juice Box Boats are sure to get kids excited to create and make water time even more fun! The kiddos can even use them to have boat races in the pool or bath tub!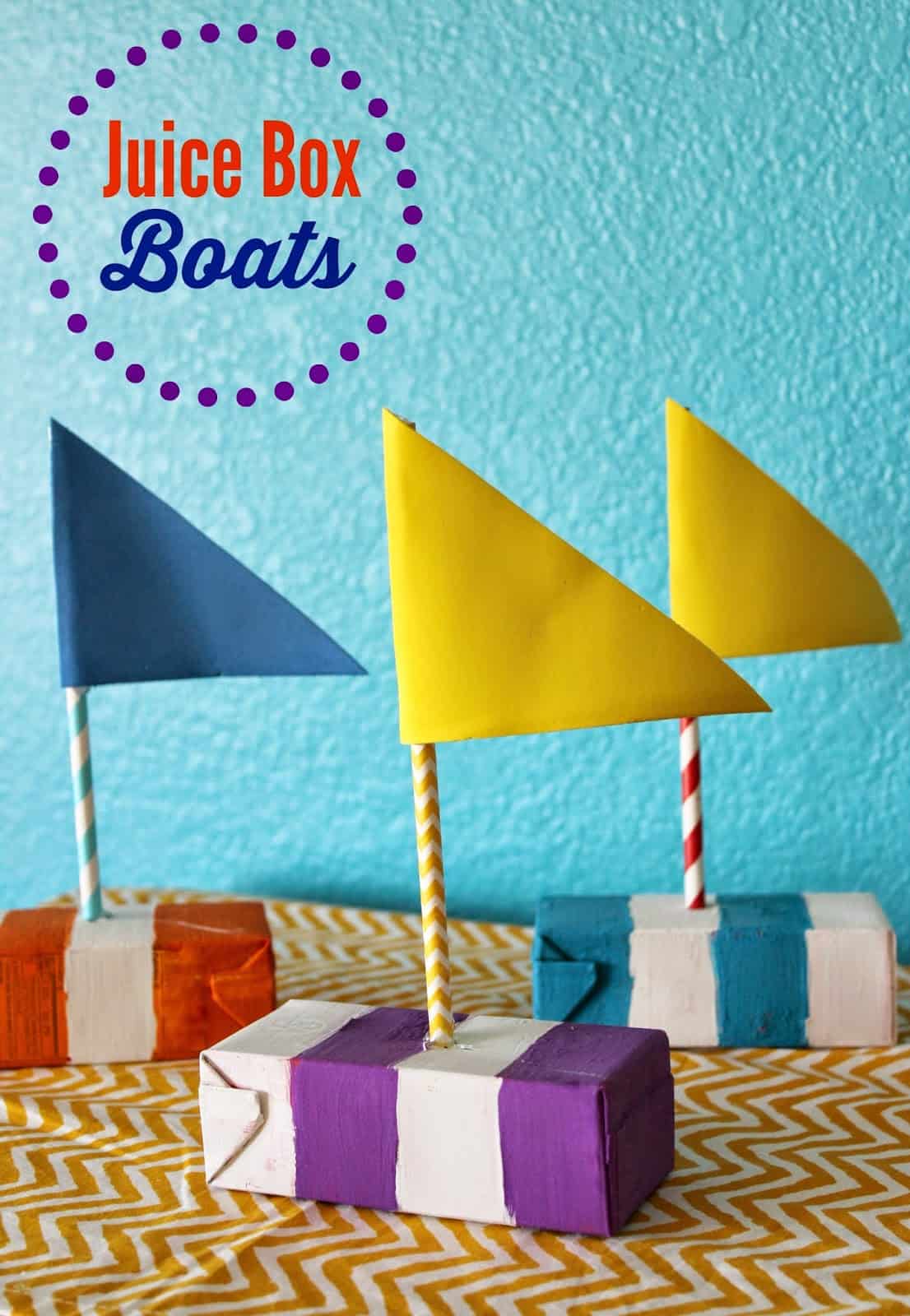 What I love most about this activity is that the kids can really take charge in the creative process. They'll just need some help with the hot gluing portion, of course.
Here's what you'll need to make these boats: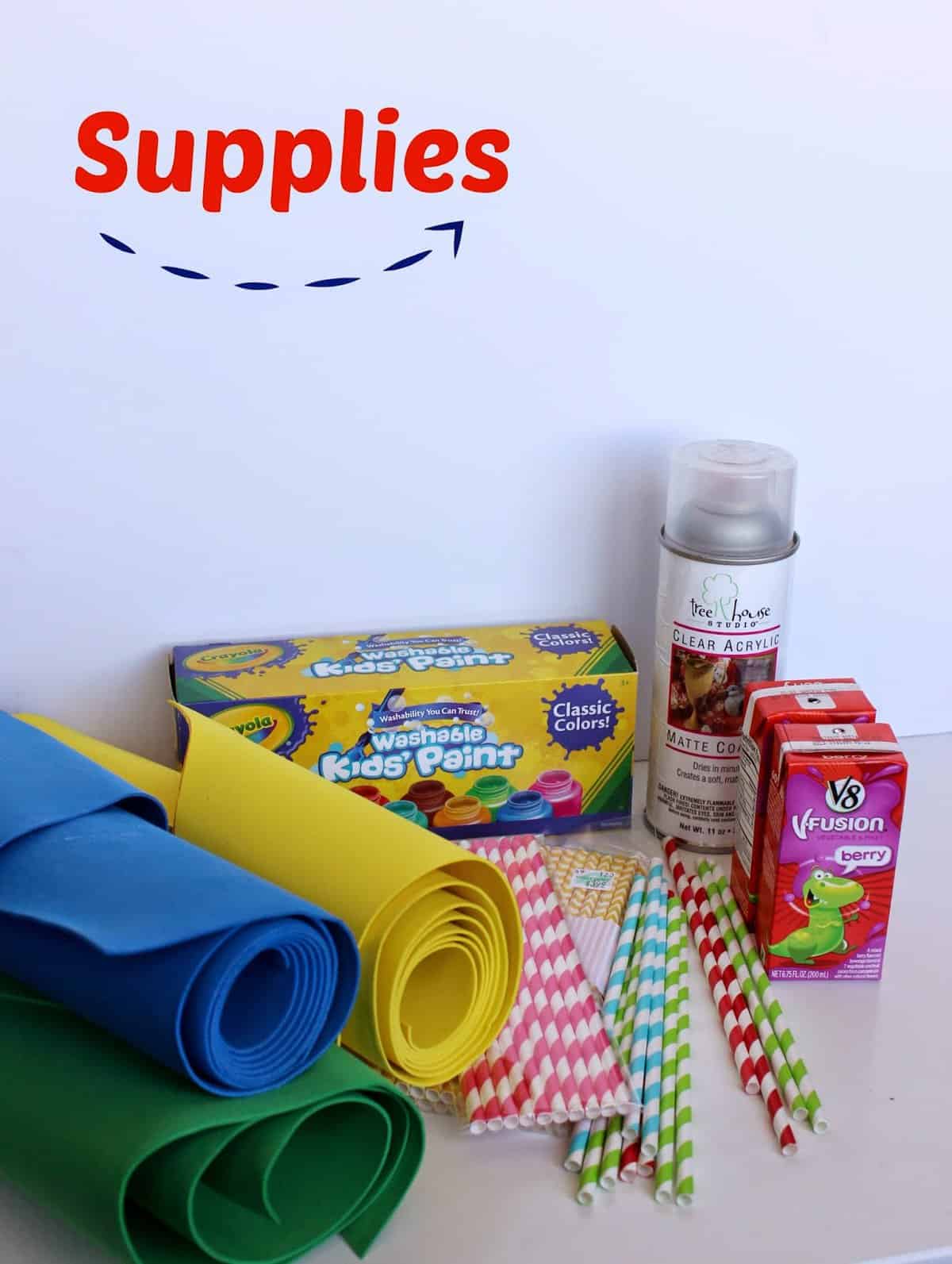 -Craft foam in various colors
-Straws ( I used paper for cuteness, but plastic is much more practical, as they will be getting wet)
-Empty Juice Boxes (rinsed out and completely dry)
-**Acrylic Paint (I thought for some reason I could use washable with a coat of Acrylic Matte spray over the top, but just FYI, the regular Matte coat is not a sealant! Hello! So please take my word for it and use acrylic paint. Or purchase a waterproof sealant.)
-Hot Glue Gun
Let the kids paint the juice boxes, then allow them to dry completely. This may require a few coats.
Here mine are all painted. Can you tell I have a thing for stripes? I ended up giving them one more coat of paint after this, just to fully cover the writing on the boxes, but I'm sure the kids wouldn't mind either way. 🙂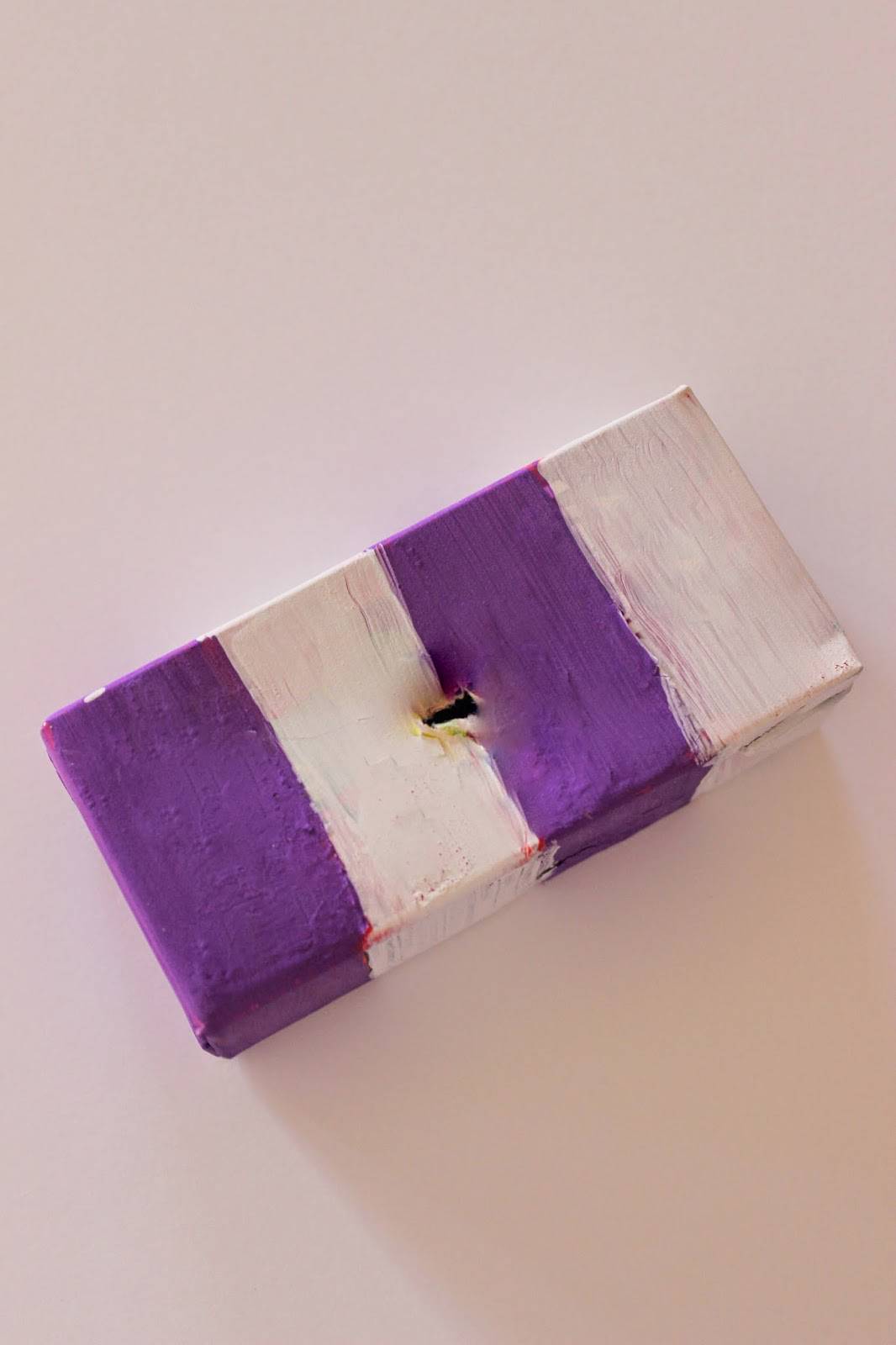 Lay the juice box down on its side and poke a small hole in the top middle for the straw. Make sure that it's not to large because we don't want water to leak in and sink the boat.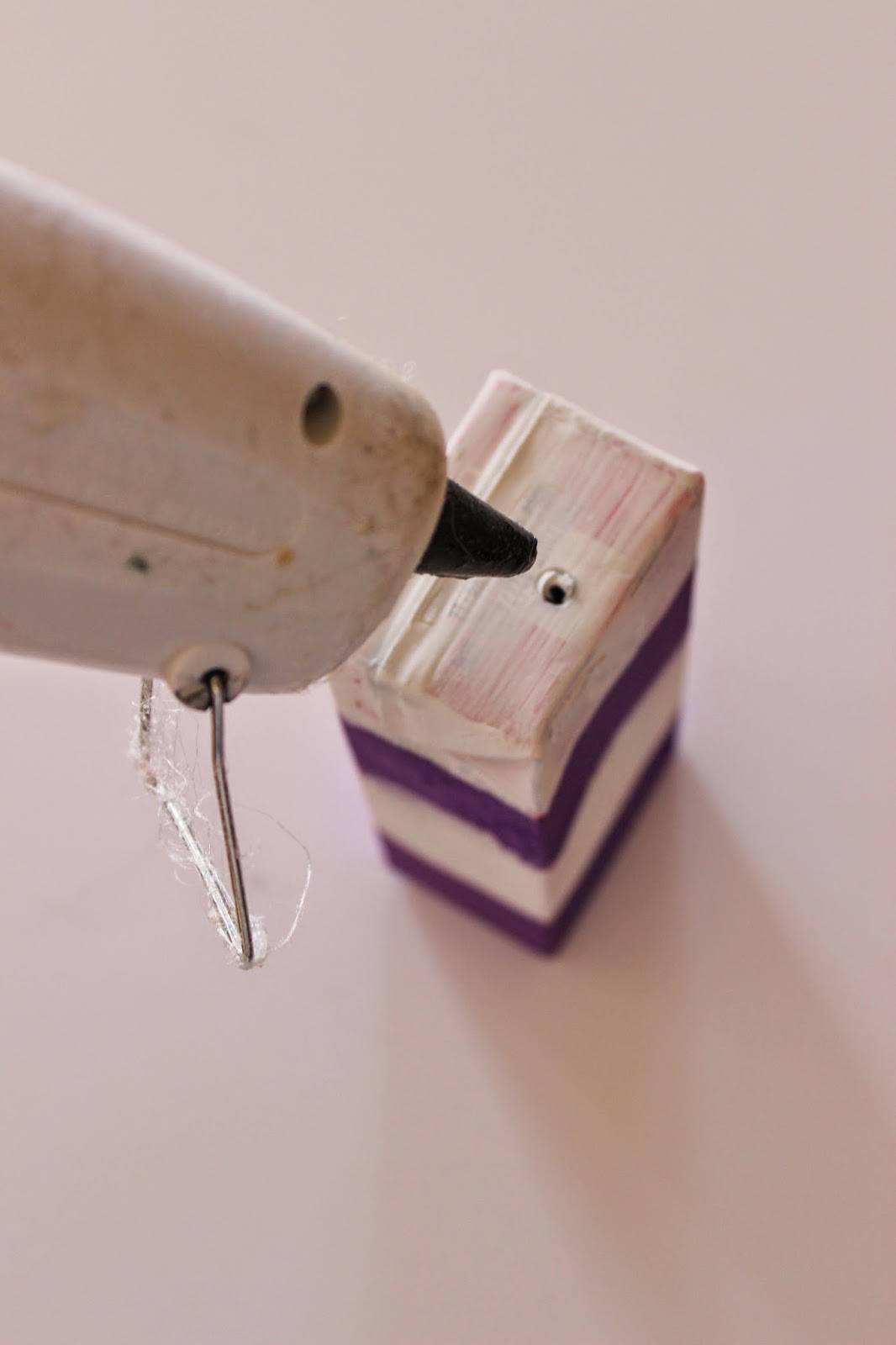 Fill in the small hole in the top of the box with hot glue as well. If you'd like, spray a coat of Acryllic Matte just to finish it off.
Cut a triangle out of craft foam and hot glue the short edge to the straw. 
Then, hot glue the straw inside the hole in the juice box. Run a circle of hot glue around the straw to seal any gaps.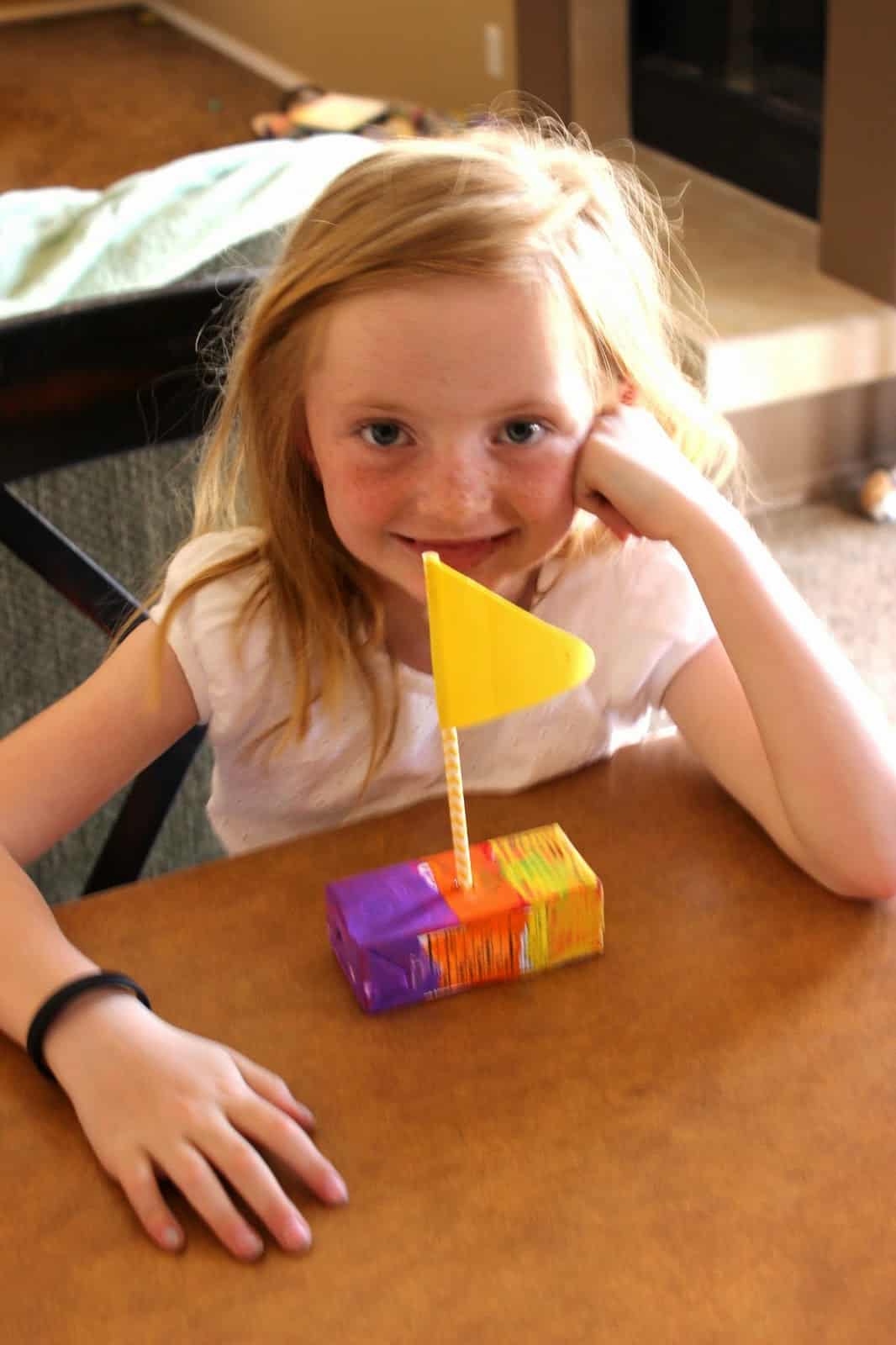 All done! Now get ready to set sail!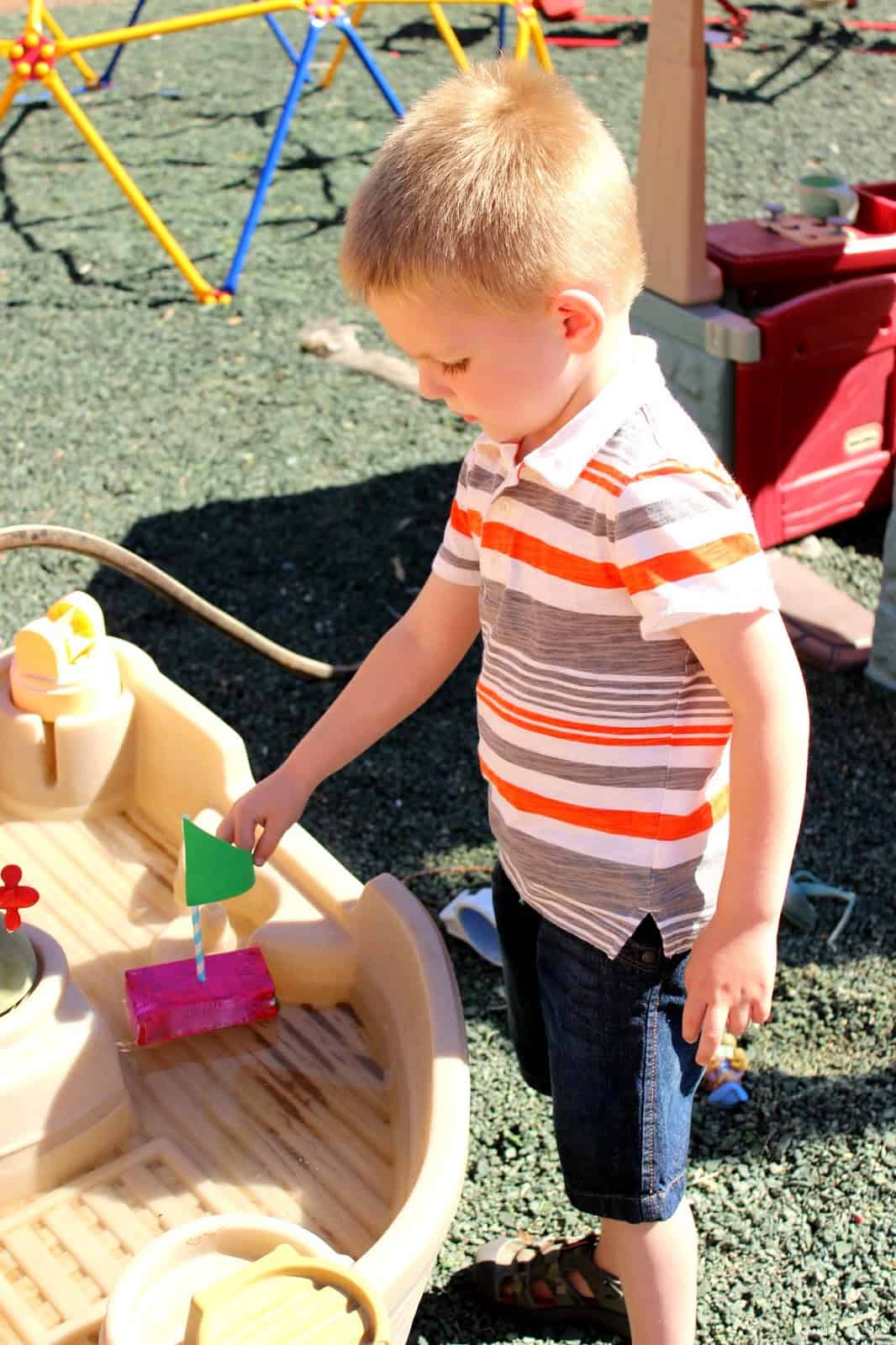 Here's my son's boat on her maiden voyage.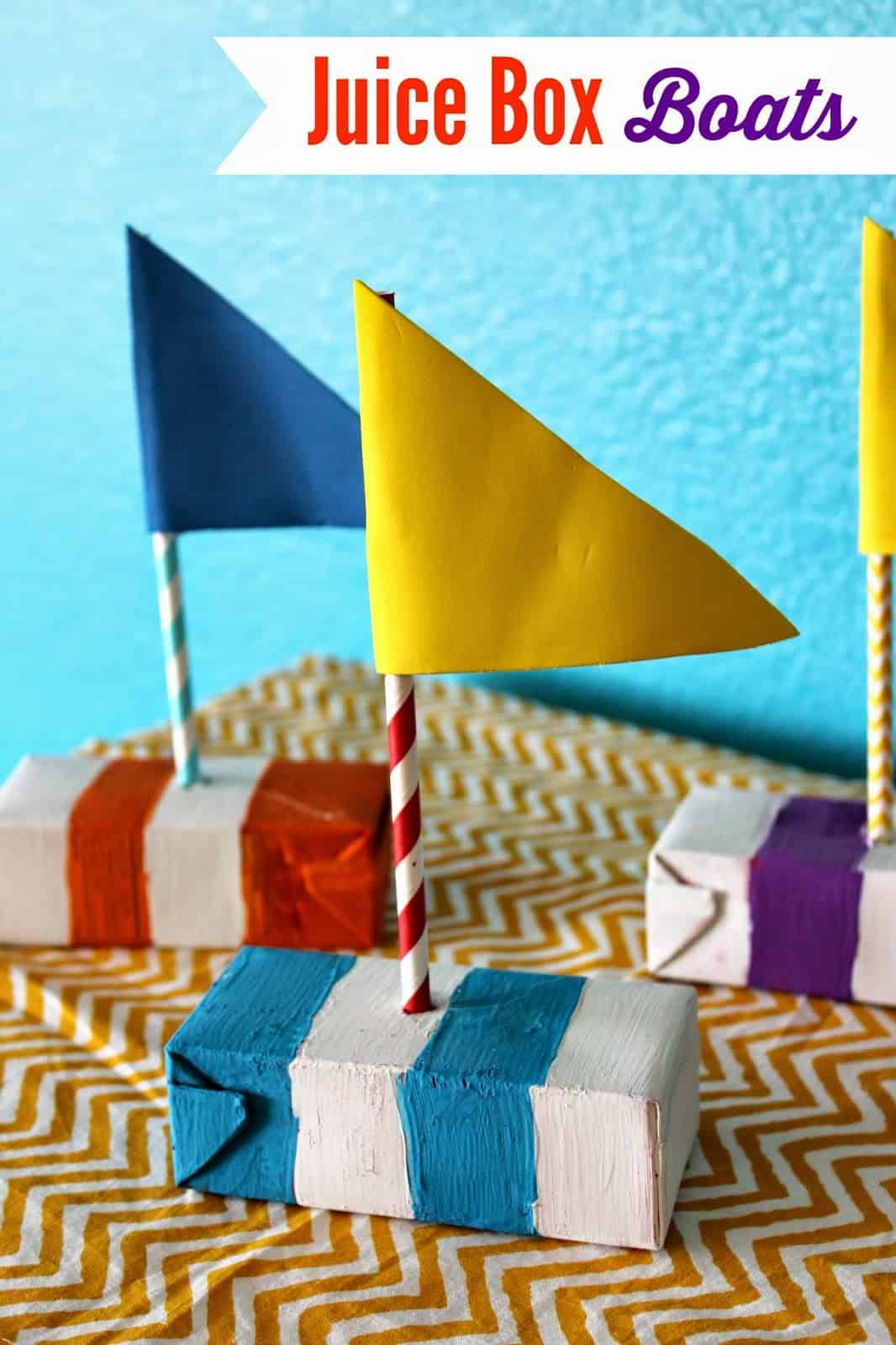 You'll be the coolest mom on the block when your kids hit the public pool with these adorable homemade boats! Happy Summer!
Along with crafting with my three cute kids, I enjoy baking, cooking, DIY-ing, and throwing parties! I hope you'll
follow along
to join the fun!