How To Make Delicious Apple Chips- this is a healthy recipe that you won't want to miss out on! These air fryer chips would even be a fun recipe to have your kiddos help out with.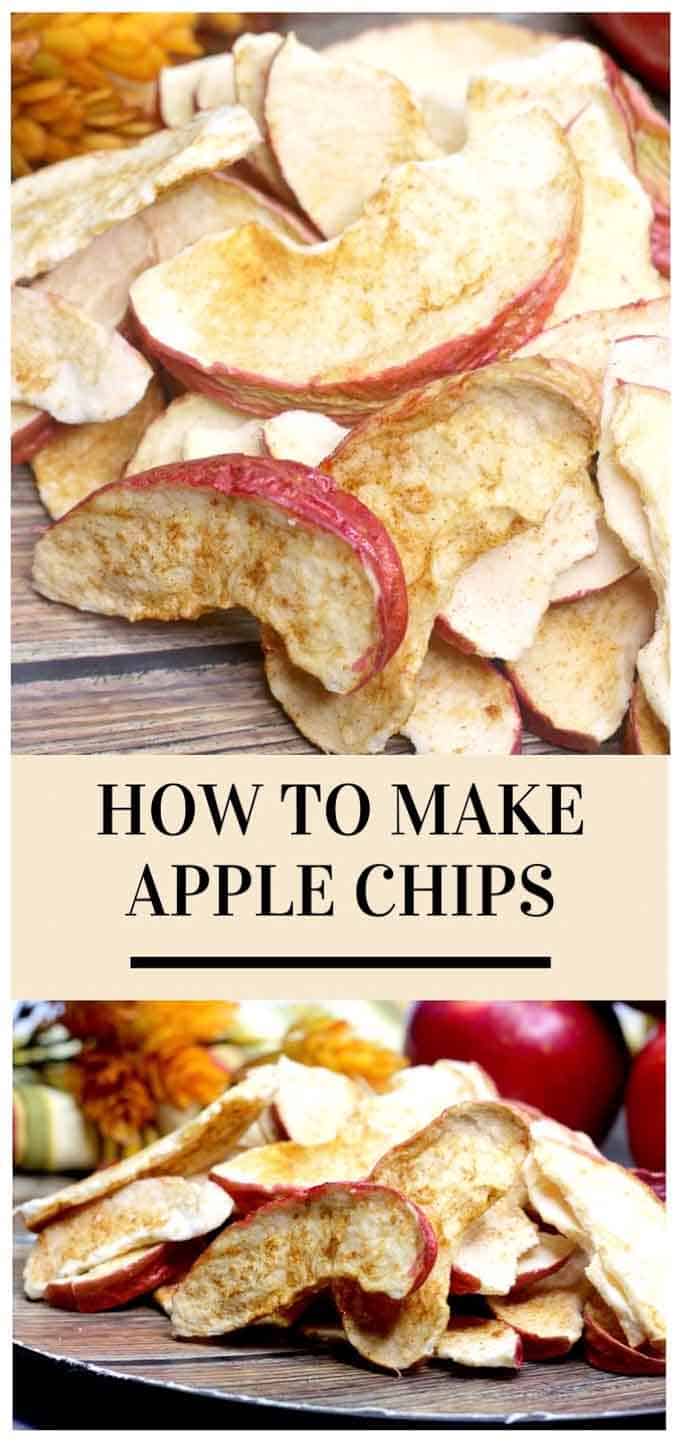 These are actually surprisingly simple to make, all you need is an air fryer and the rest of the ingredients are probably ingredients you have in your pantry right now!  Also, I love Gala apples for this recipe, the sweetness combined with the cinnamon is delicious! But if you have another favorite apple then this recipe would work with other apples as well!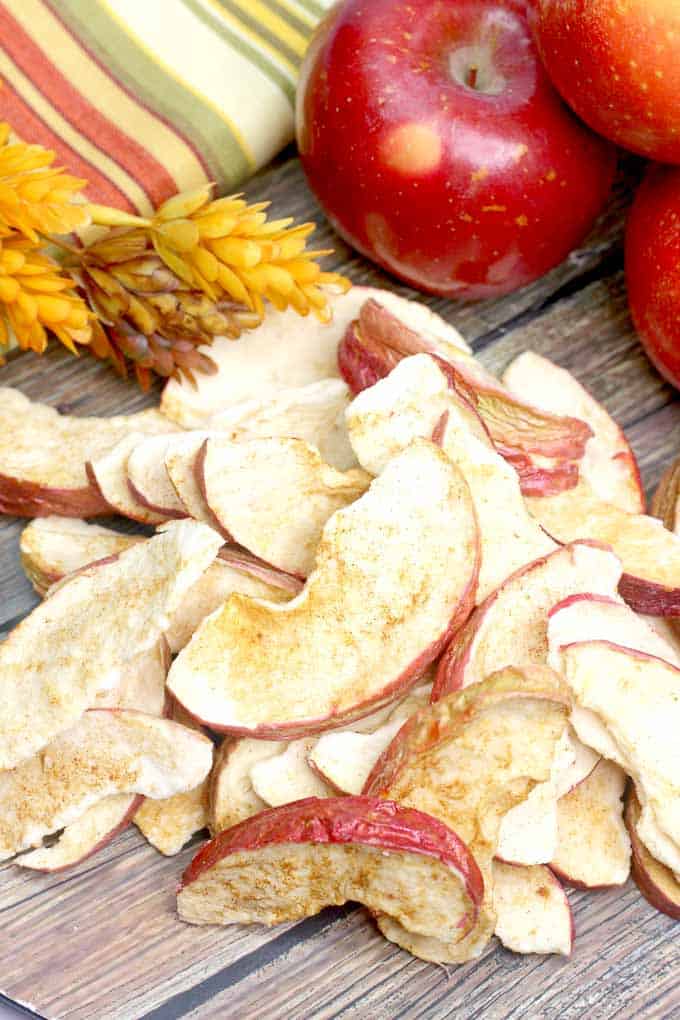 Find the full recipe for these delicious apple chips below!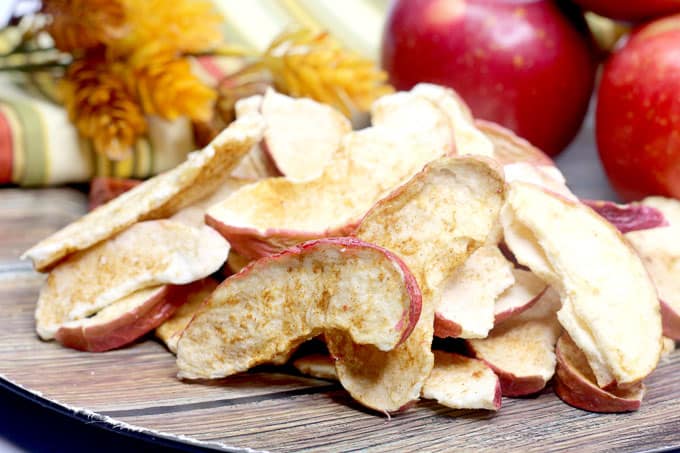 Apple Chips
Ingredients
3

large

Gala apples

1

TBSP

ground cinnamon

1

tsp

salt

air fryer

warm water

medium bowl
Instructions
Preheat air fryer at 390 degrees.

Add cinnamon and salt in a bowl. Mix to blend. Set aside.

Wash the apples thoroughly in warm water. Pat dry.

Cut each apple into quarters.

Add cut apples to the bowl with the cinnamon and salt mixture.Toss the apples in the mixture.

Arrange a single layer of the apple slices in the air fryer.

Cook at 390 degrees for 8 minutes.

Flip the apple quarters at the 4-minute mark.

This batch should be ready in 8 minutes.

Check for crispness of the apple slices.

Repeat the above step for other batches.

Transfer each batch of apple chips to a cooling rack.

Allow the chips to cool completely on the cooling rack.

Serve them or put the remaining chips in an airtight container.
Did you try making these? I would love to know how it went if you did!
If you liked this post then here are some yummy apple recipes that you might like!