Do you remember what Valentine's Day was like when you were a kid in school? I sure do, and I remember when everyone else got a Valentine's Day card and some of the kids in my class didn't, including me. Jump forward a few years and now Valentine's Day is one of my favorite holidays. I understand now what Valentine 's Day truly represents. It's not about being in a relationship, collecting a ton of Valentine's Day cards, or going to dinner at a fancy restaurant. It's about celebrating those we love, and the wonderful people that are in our lives. Help your child feel confident this Valentine's Day!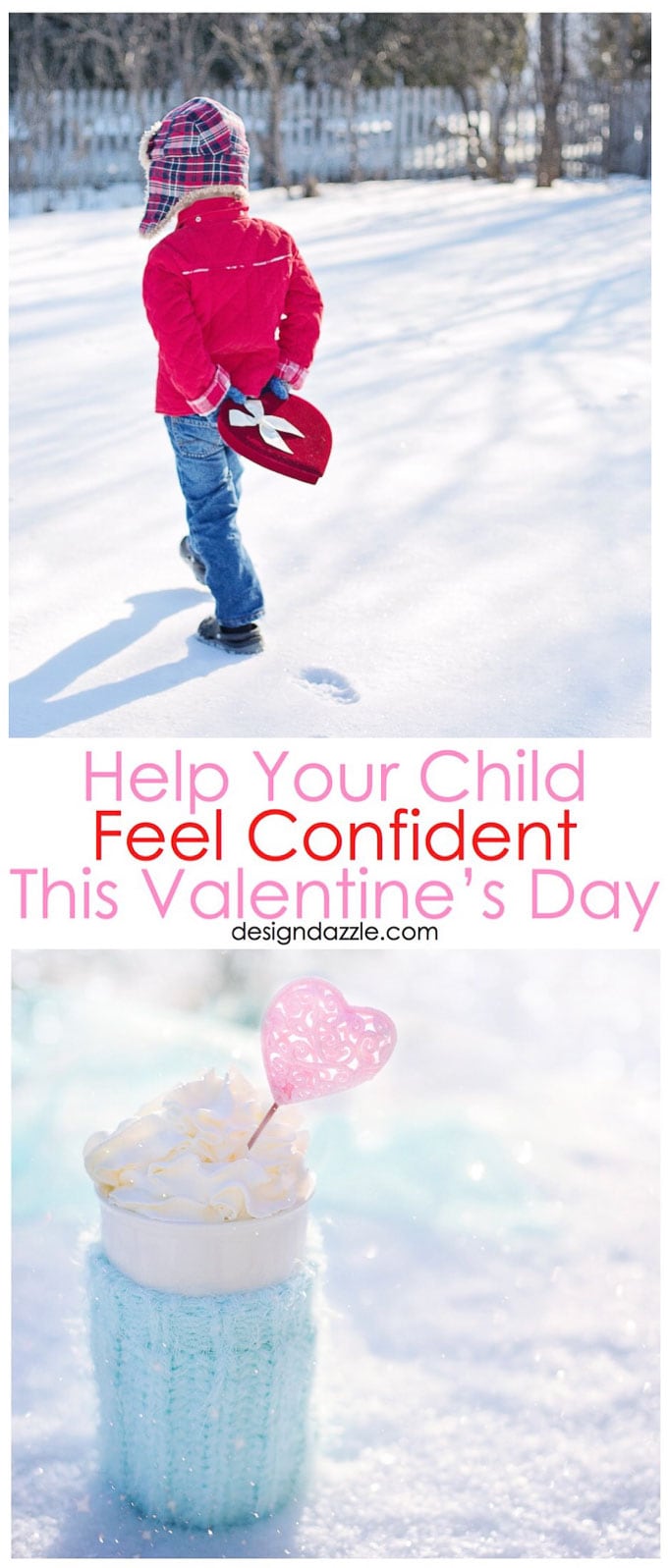 Now that I've got kids, I want to make sure that I can ease some of the anxiety that comes with being loved and accepted on Valentine's Day, so here are some things that can really boost a child's confidence on this popular holiday.
1. Start out Valentine's morning with some heart-shaped pancakes.
It's not always easy to get the shape right, but it will definitely be worth it to see your child's face light up. You can also sneak in a note with a touching message into their lunch boxes, or surprise them with their favorite dinner when they get home. After all, at that age, parental love can be so rewarding.
2. Create an emotional blanket of love for your child.
In today's age of counting social media likes, kids have become hooked on being popular. So a child that doesn't get a lot of Valentine's Day cards, or any at all, can end up feeling down. That's where you come in. By showing them that they have a loving bond with you, they'll know that no matter what happens out there, they'll always have an endless source of love and support at home.
3. Be supportive of their childhood crushes.
Do you think your child is too young for love? Of course, you do. I say the same thing to my kids all the time. But schoolyard crushes are harmless. So as a parent, you should respect your child's feelings and respond with positive comments like "this person must be very special to you." Loving another human being is always a beautiful thing. So use this opportunity on this special day, and take a few minutes to discuss the true meaning of love.
4. Help your child love themselves in different ways.
The key to making your children feel loved on Valentine's day is to teach them to love themselves. Encourage them to explore their strengths through activities like sports, writing, or music. Helping them find a sense of self can be just as rewarding as getting a Valentine's card.
5. Teach them to love everyone.
Having your child give a Valentine's card to someone they have a crush on is cute, but showing them the art of not neglecting others is more important. I personally would suggest getting them to give everyone a card explaining why that individual is special.
6. Get them to prepare a treat for their classmates.
Okay, so we're trying to prevent your kid from getting teased, which might happen when you give everyone in class a card that says "Be Mine". So, instead of cards, how about helping them to bake a treat? Trust me, food always wins someone's heart.
Do you think these tips would help your child feel more confident especially at this time of year? I would love to hear in the comments!
If you liked this post then you might like some of our other Valentine's Day posts: