This post may contain affiliate links that, at no additional cost to you, I may earn a small commission. Read our Disclosure Policy.
Our youngest daughter was married recently and I was in charge of her bridal shower. I asked her if she wanted a regular no-theme bridal shower or a themed shower. She said, "no theme". I went with that until I thought she loves Harry Potter. I wonder if she would want that theme. I asked her about the Harry Potter Bridal Shower theme and she said, YES, YES, YES!!! She hadn't even thought of it. This is one of my daughters favorite book series so planning a wizardly bridal shower, complete with Harry Potter-inspired food, sweets, decorations, invitations, party favors, and music made it all perfect. I like doing themed parties. It is an easy way to come up with ideas for decorations, food, invitations, etc.
Is your bride to be a Harry Potter fanatic? This Harry Potter themed bridal shower will make her "Muggle to Mrs." dreams come true!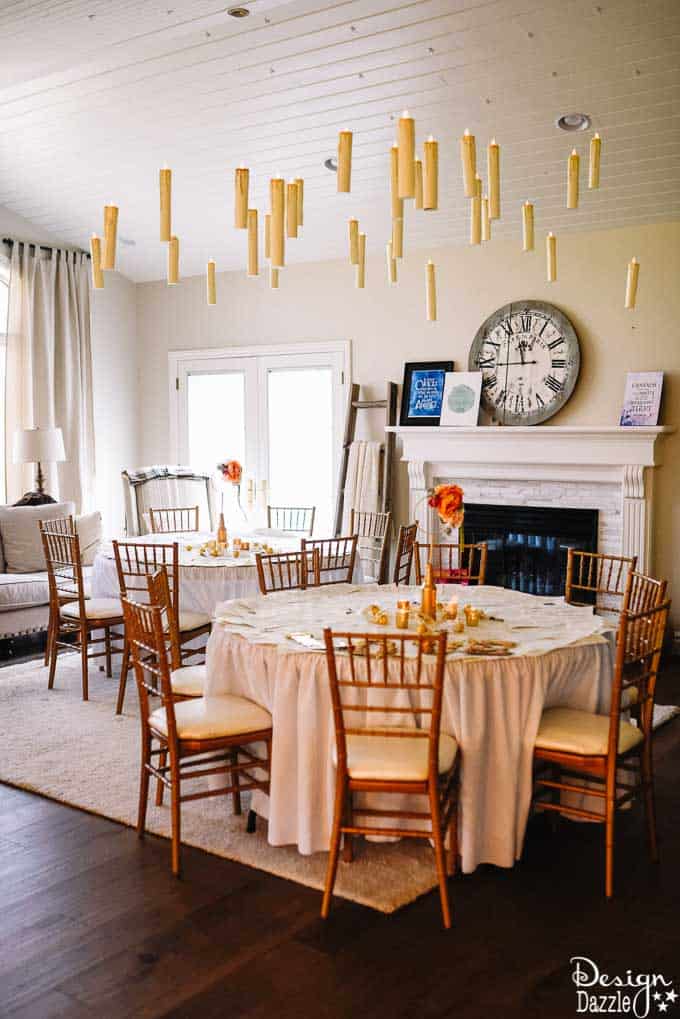 Gold Chiavari chairs rented from Rent Event Utah.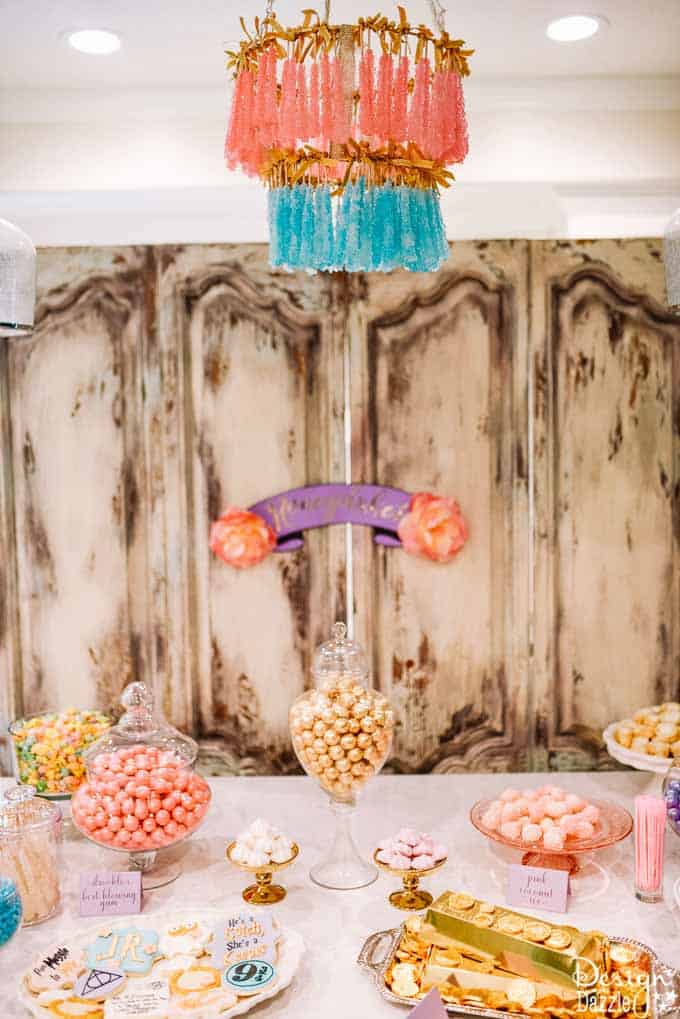 Some favorites of the party – treats from the "Honeydukes" sweet shop were sampled by our guests. The Three Broomsticks featured good food, and Butterbeer along with some tasty Butterbeer cupcakes straight from Hogwarts. Edible golden snitch party favors were displayed with the Quidditch centerpieces. The King's Cross Platform 9 3/4, Hogwarts floating candles and the portrait wall rounded up a fun bridal shower.
Guests could taste and try to guess the delicious (and some creepy flavors, earwax, rotten egg, or dirt jellybeans, anyone?) flavors of Bertie Botts Beans.
There are tons of pictures for this party so I decided to break it down into 7 different posts.
The Harry Potter Bridal Shower (the post you are currently reading)
Honeydukes Sweets Shop
Hogwarts Portrait Wall – post coming soon
Platform 9 3/4  – post coming soon
The Three Broomsticks Harry Potter themed Food – post coming soon
Hogwarts Floating Candles – post coming soon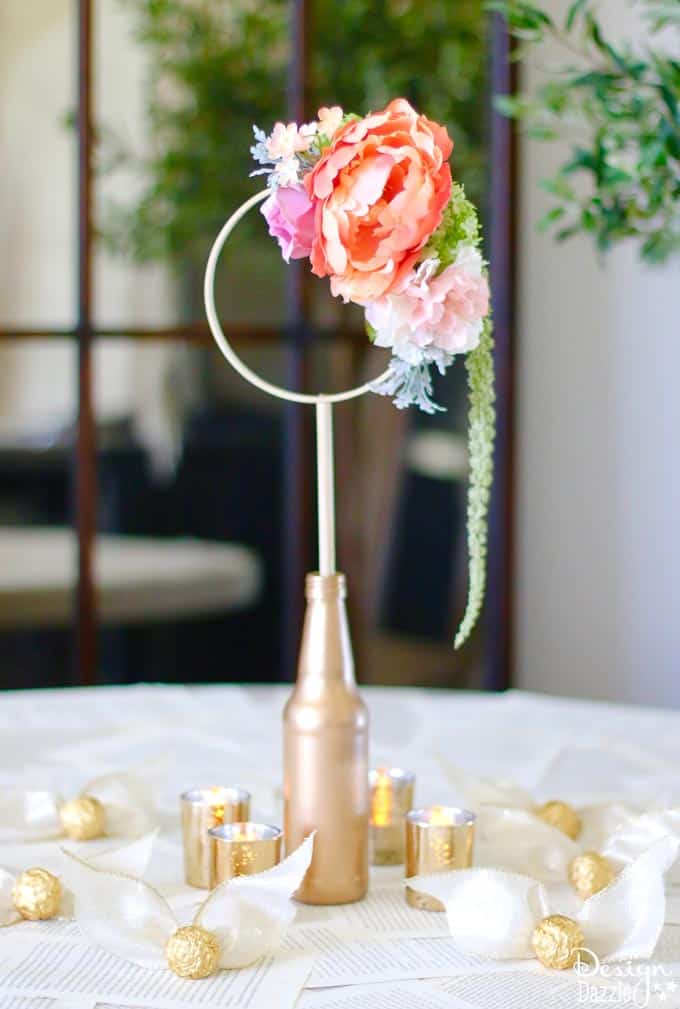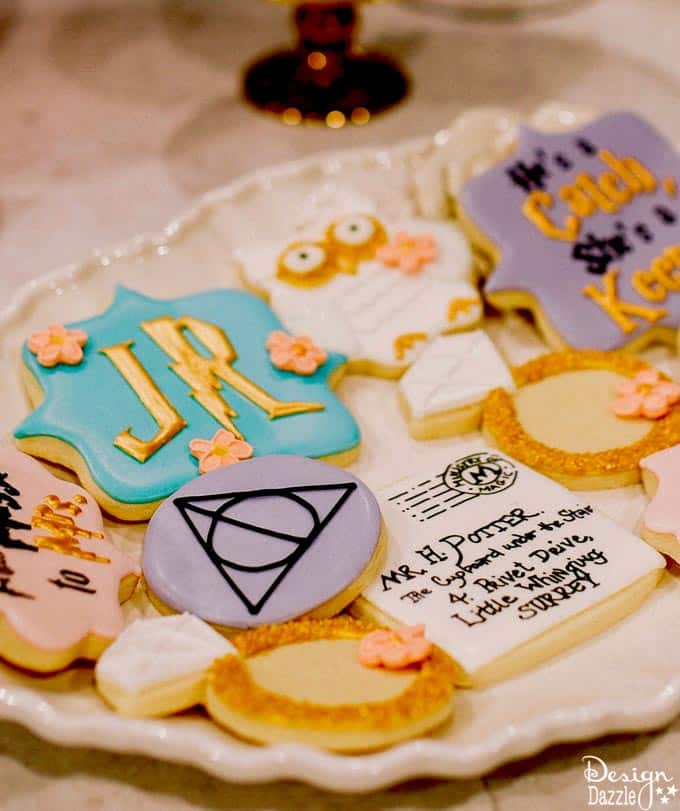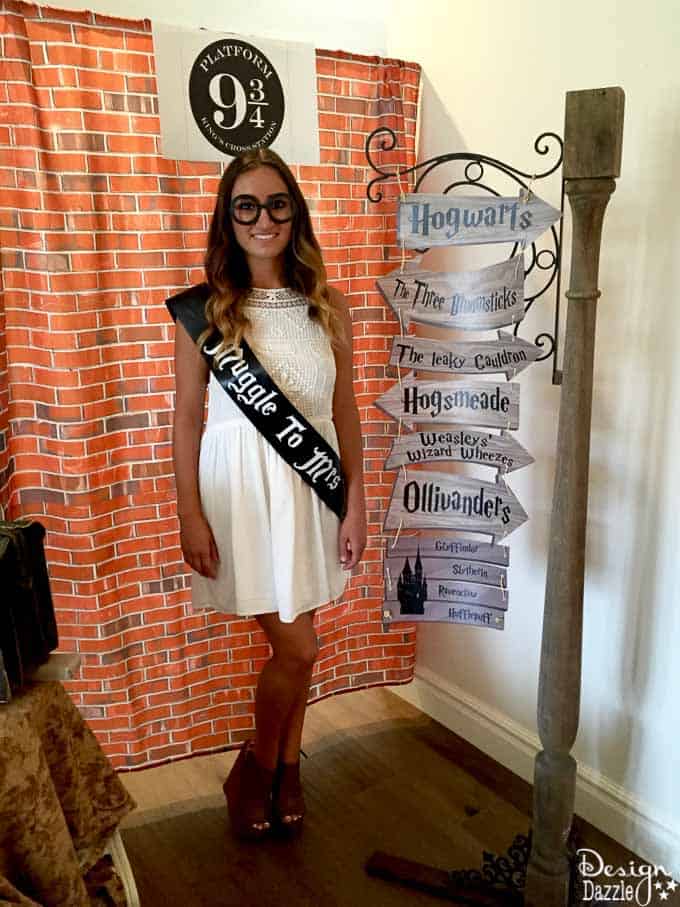 You will love the idea of using a brick shower curtain as the entrance to the Platform 9 3/4  or having a custom Platform 9 3/4 made.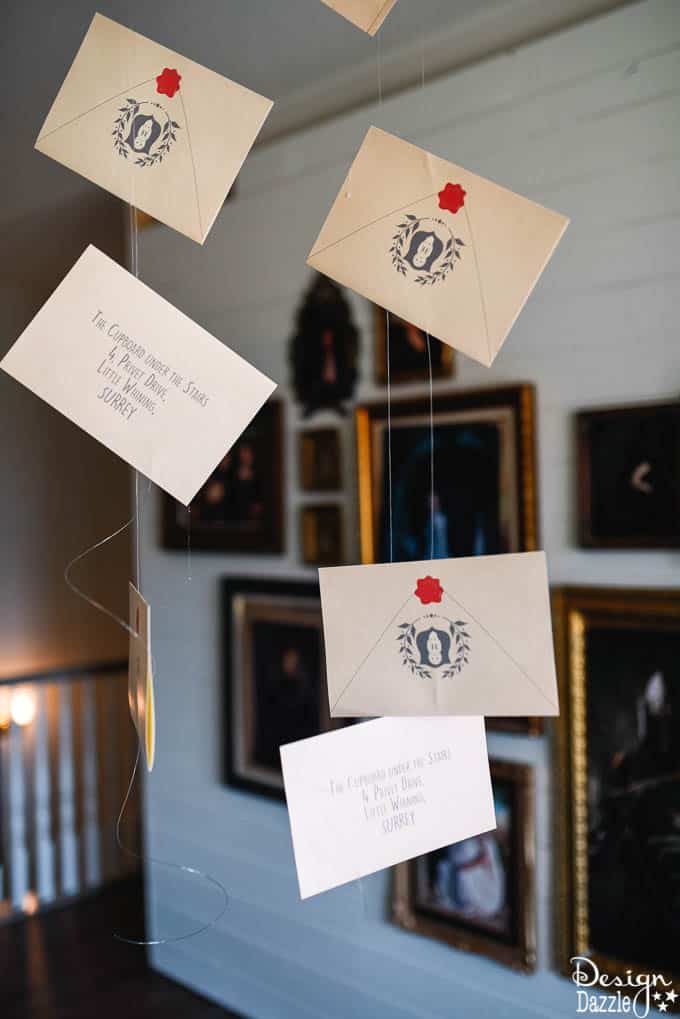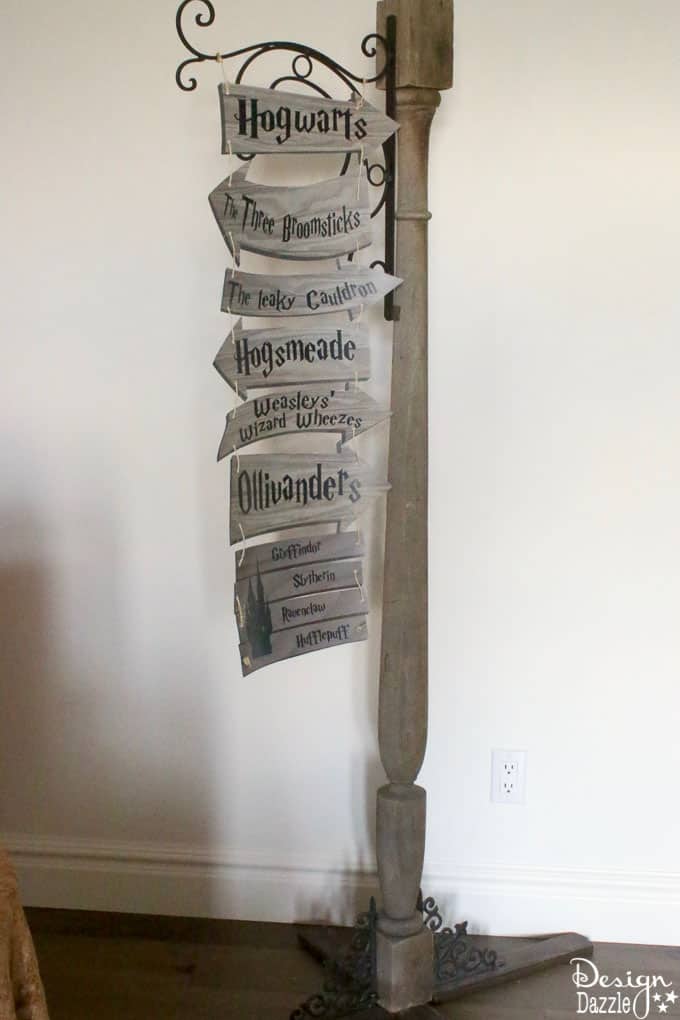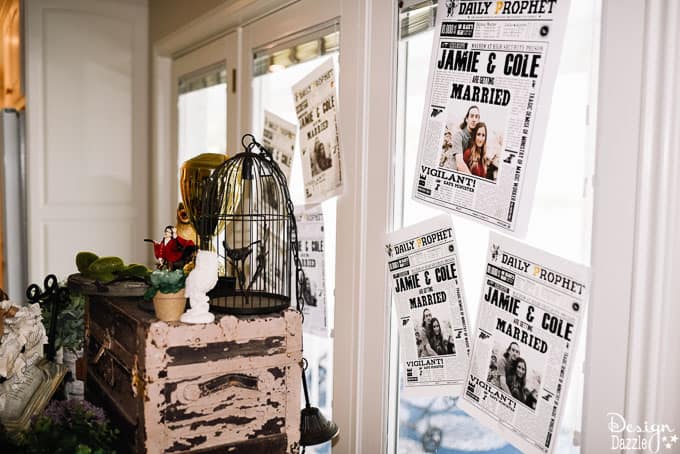 I loved these custom Daily Prophet Newspaper. I ordered them from this Etsy shop. Upload your favorite picture of the soon-to-be married couple and the wording you want and then receive a PDF to print on your own.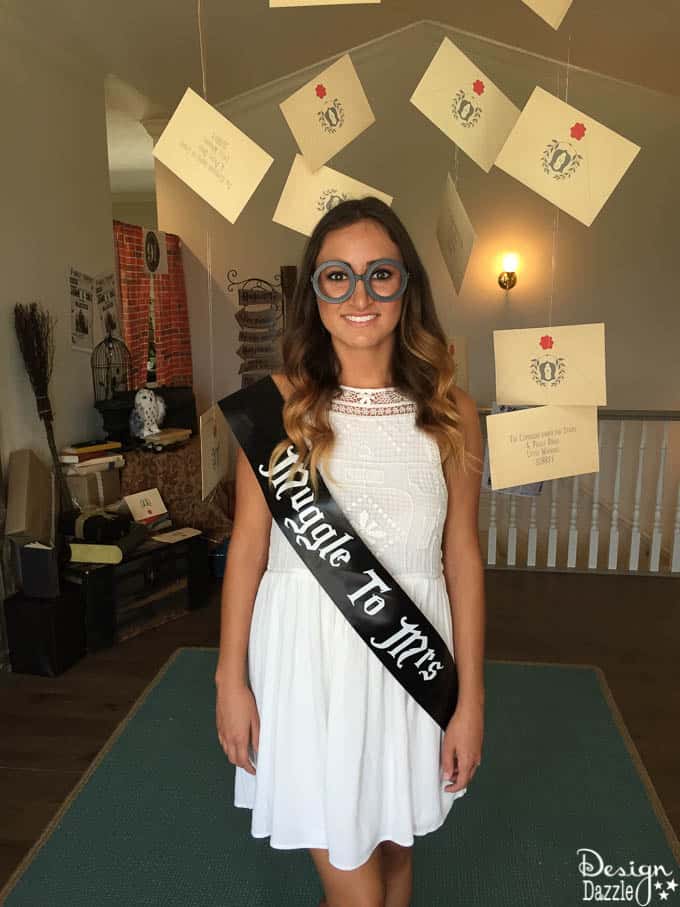 My beautiful daughter Jamie wearing a "Muggle to a Mrs" sash. Every bride-t0-be needs a party sash at their event.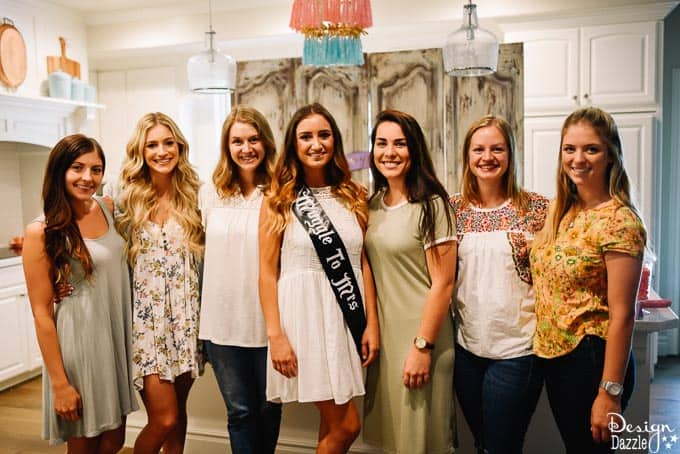 Some of her sisters and favorite friends.
This Harry Potter Bridal Shower was created with much love, effort and time for my daughter. When planning an event so special like a bridal shower, I wanted it to be memorable and very special. I hope you enjoy all the ideas I will be sharing soon. It was such a memorable party and a fabulous, fun time!!
There are so many awesome Harry Potter inspired products to make any celebration or gift special. Click below for ideas


Save
Save
Save
Save
Save