This post may contain affiliate links that, at no additional cost to you, I may earn a small commission. Read our Disclosure Policy.
Tired of XBox and WII components and games taking over your family room or play room? Gaming systems, games and controllers have a way of sprawling all over a room. We've put together a collection of video game storage ideas to help tame the mess!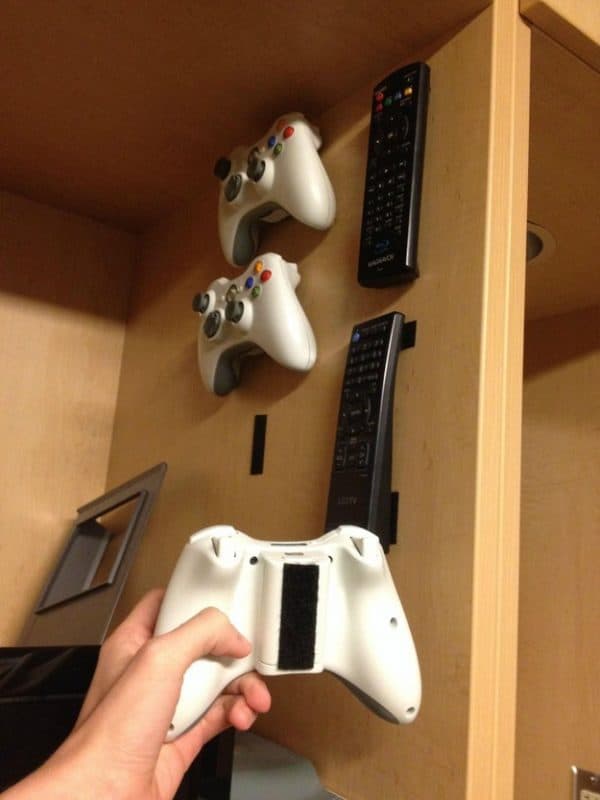 https://www.buzzfeed.com/peggy/game-changing-storage-solutions-that-will-expand-your-hor#.dtpnjlRLd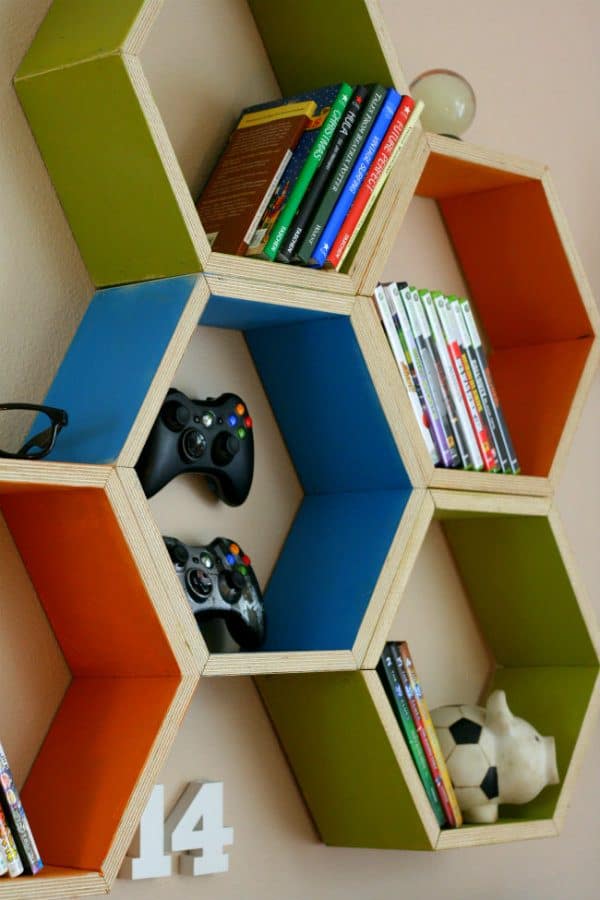 How about some honeycomb book cases? Great idea taken from a tween room redesign.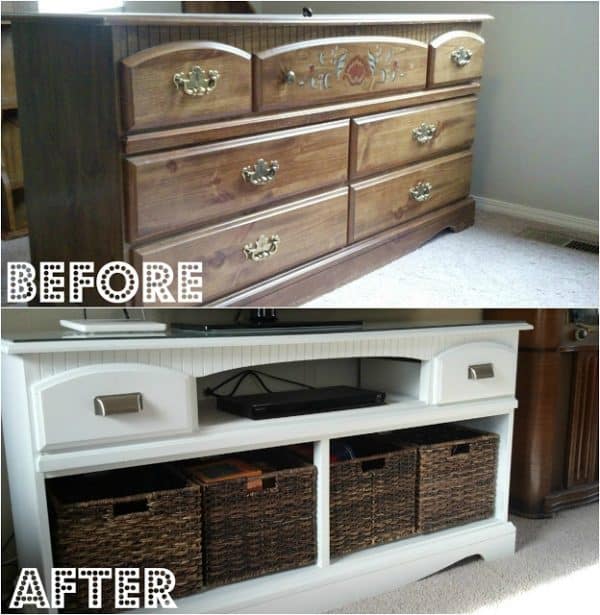 This one is gorgeous! Turn an old dresser into a TV stand complete with plenty of room for game systems, games and controllers.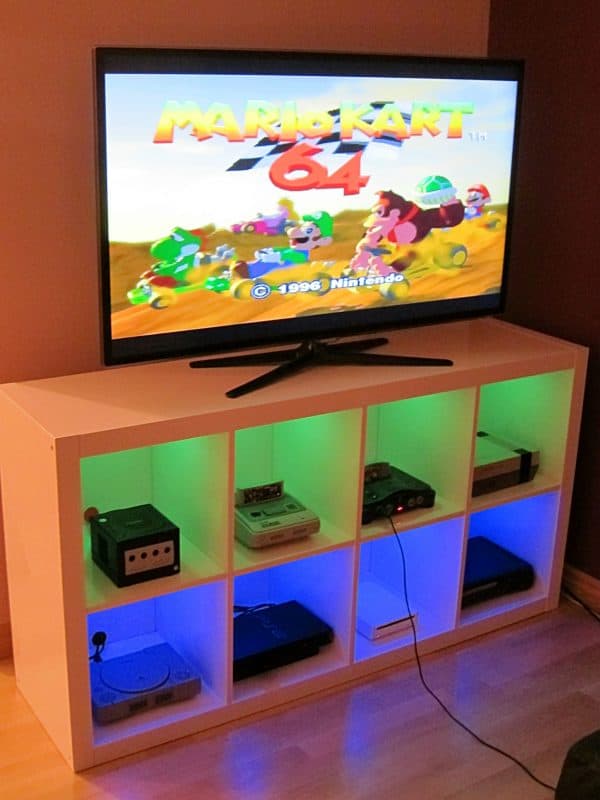 Have more than one gaming system? Check out this neat Ikea Hack.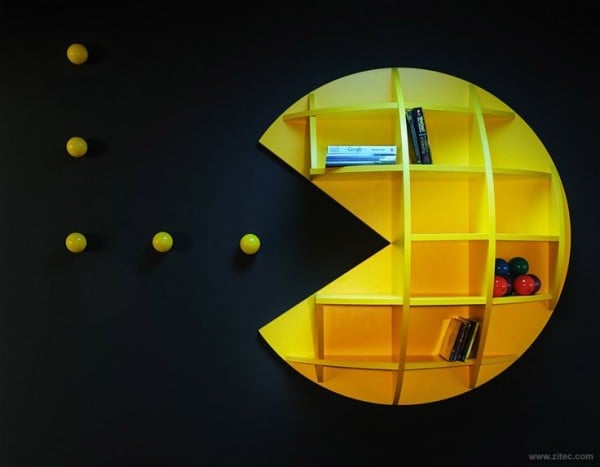 How about an old-school look? Store components on a PacMan Book Shelf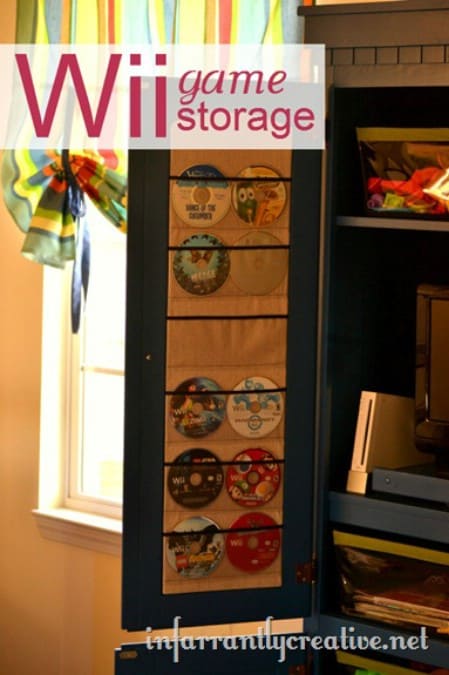 I never would have thought of this one in a million years. Convert an old dorm fridge into a game storage center.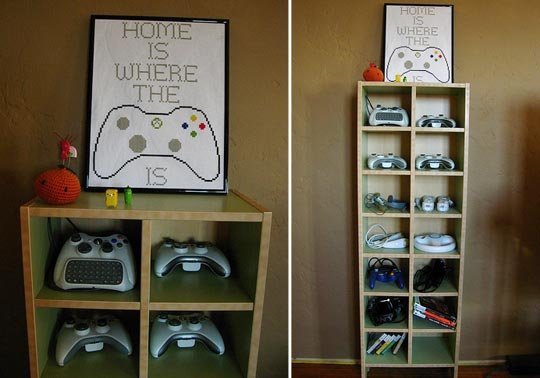 Get control of your controllers with a control hutch.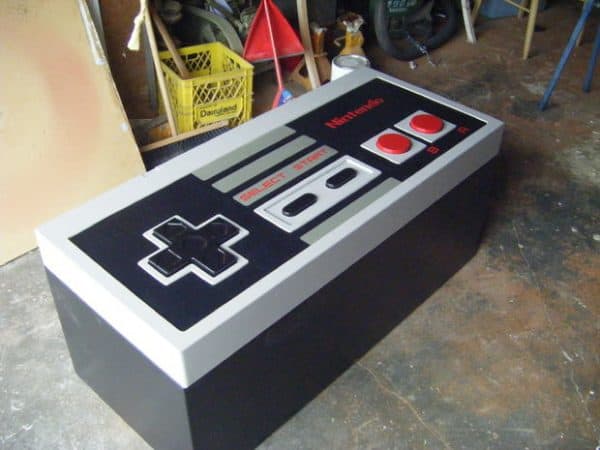 Probably not the best solution but I couldn't resist including this one! It's a giant WORKING game controller. At first glance I thought it was a storage bench that would look great and provide the perfect place for hiding controllers out of sight. I suppose with a few modifications it could become a storage bench.
This post contains affiliate links at no additional cost to you. For further information, please see our disclosure policy.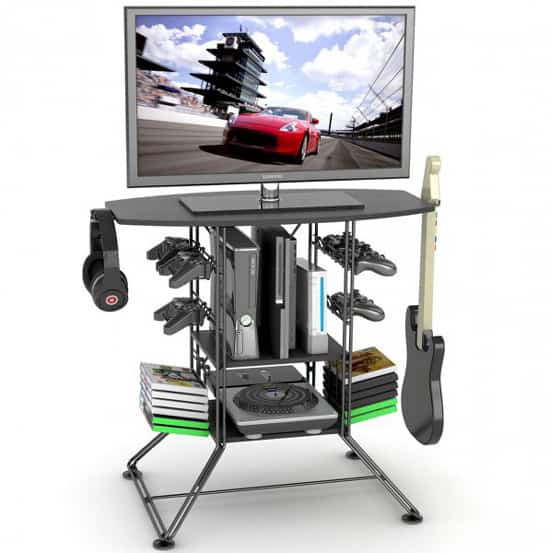 How about the clean lines of this game/TV stand?
Here is a clever idea for Nintendo DK storage.
Although not a storage unit, how fun would this racing wheel be to play certain video games!
How do you organize the game controllers and components in your life? I'd love to know your tricks and tips. Please share in the comments below.