This post may contain affiliate links that, at no additional cost to you, I may earn a small commission. Read our Disclosure Policy.
Your family will love these dessert nachos!
After seeing all those amazing nacho recipes, I couldn't help but see what other nacho creations were out there. It turns out there is a way to have nachos for dessert, and some of the recipes are downright mouthwatering!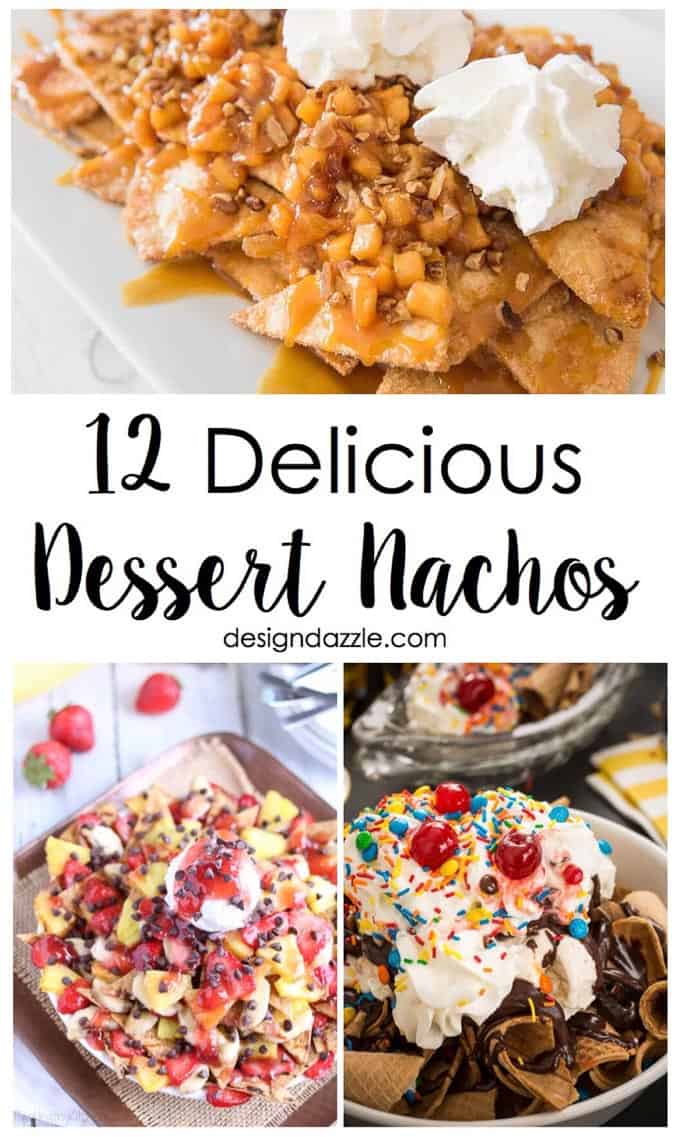 If you're looking for a great way to follow up your hearty plate of nachos, then these delicious dessert nacho recipes might be just what you're looking for!
S'mores Nachos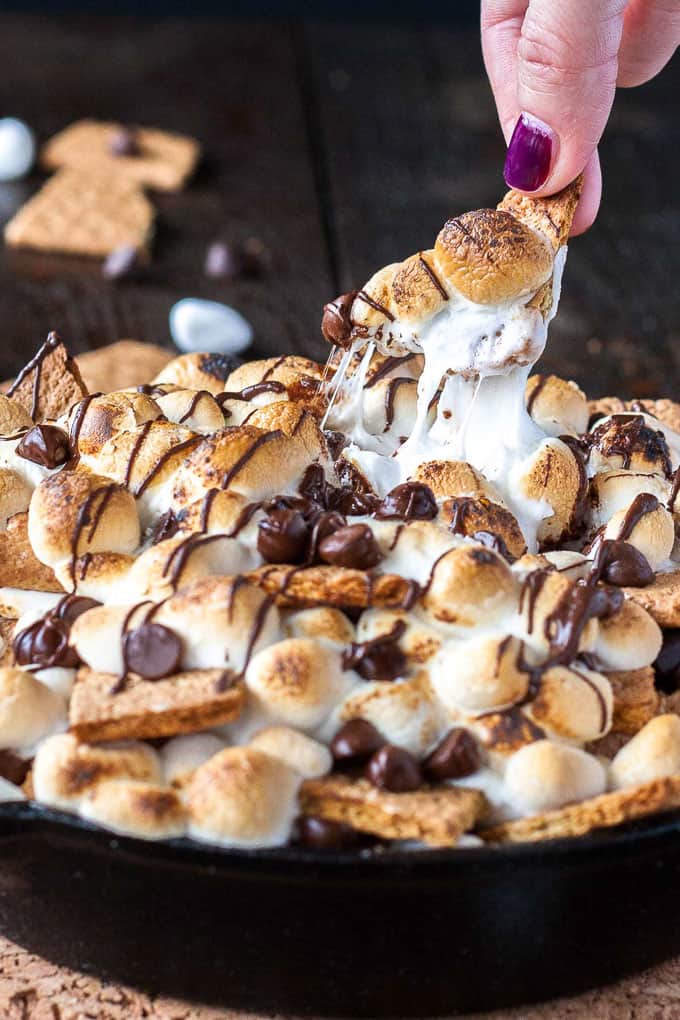 What better way to serve this favorite campfire treat than turning it into a finger-food appropriate dessert? All the ingredients that make up a perfect smore are included, and it's so easy to put together! Get the recipe here.
2. Apple Pie Nachos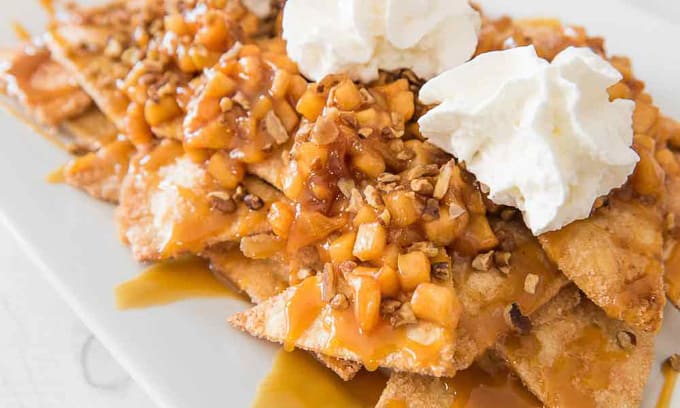 There's nothing as comforting as a good slice of apple pie…except maybe these yummy apple pie nachos! This recipe is the perfect update to an American classic!
3. Funfetti Nachos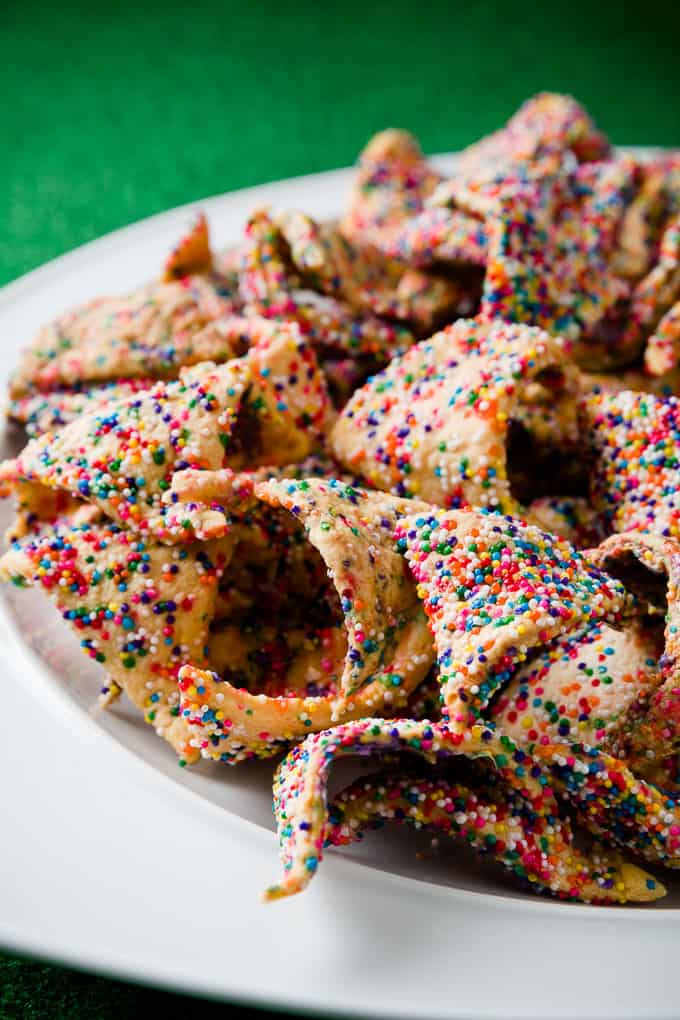 Funfetti is arguably one of the best flavors for anything, and the same is true for these incredible dessert nachos! I love the fun colors and how great they look when finished – it's perfect for a fun party! Find the instructions here.
4. Pretzel dessert nachos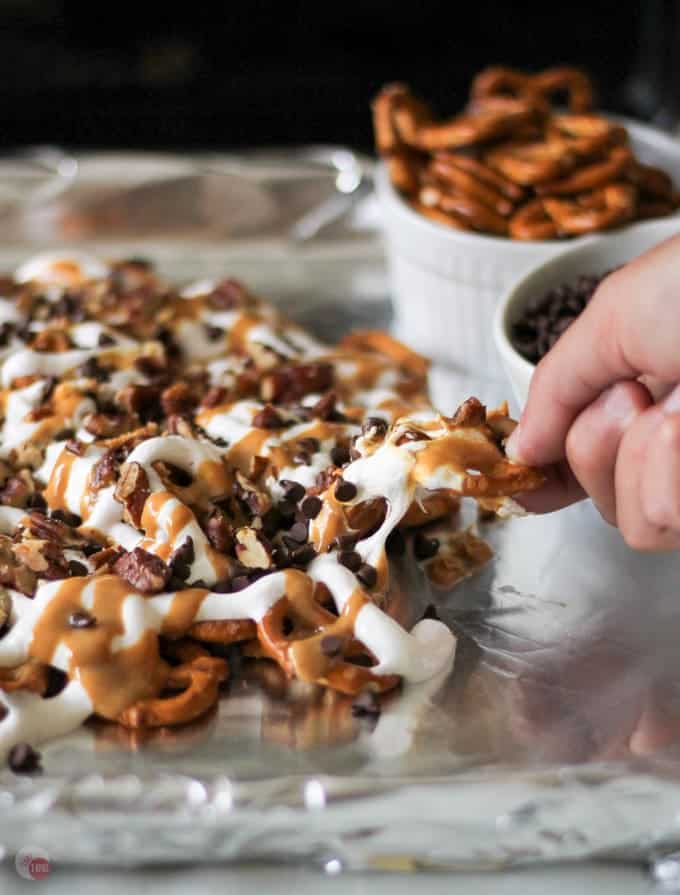 Change up your dessert nachos by using salty, crunchy pretzels as the base for all your delicious toppings! The saltiness pairs perfectly with the sweet chocolate and caramel! Check out the full recipe here.  
5. Peaches and Cream Nachos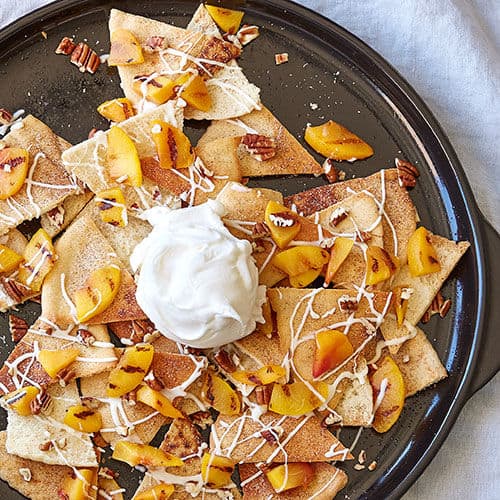 Another classic pairing – Peaches and Cream – that works great as a topping for some dessert nachos! These dessert nachos would be fantastic to whip up during the hot summer evenings for a sweet but refreshing treat!
6. Cheesecake Nachos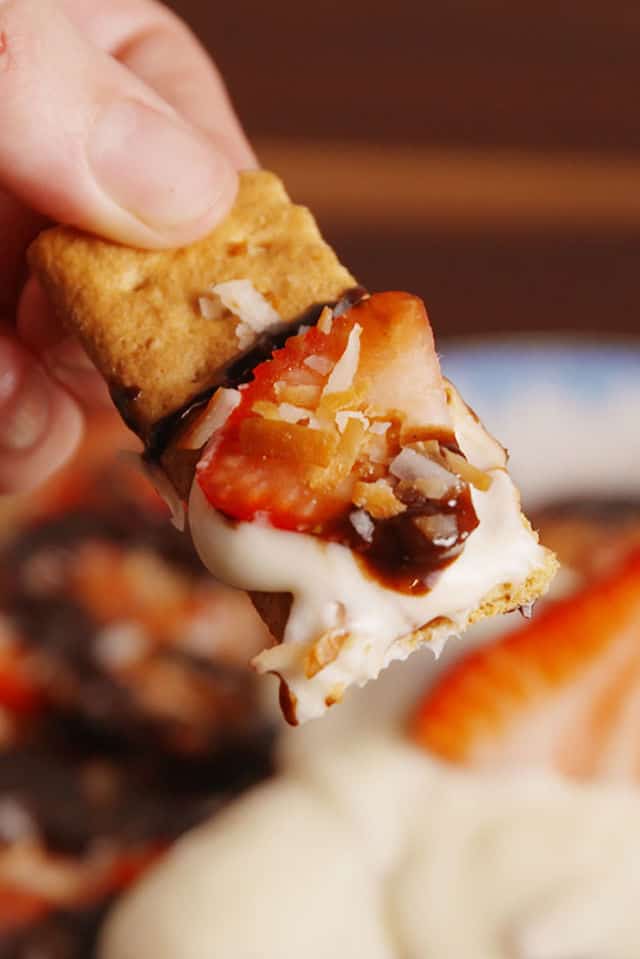 Anything cheesecake flavored is usually a winner, and these tasty, indulgent dessert nachos are certainly no exception! They have all the yummy, creamy flavors of a wonderful cheesecake, but are the perfect handheld option that make eating them all the more fun! Get the recipe here. 
7. Banana Split Nachos
What sets this amazing dessert nacho recipe apart is that that are grilled! These banana split nachos are the perfect way of making a classic dessert updated for a summer night on the patio! They would make the perfect addition to your next barbecue night!
8. Hot Fudge Sundae Nachos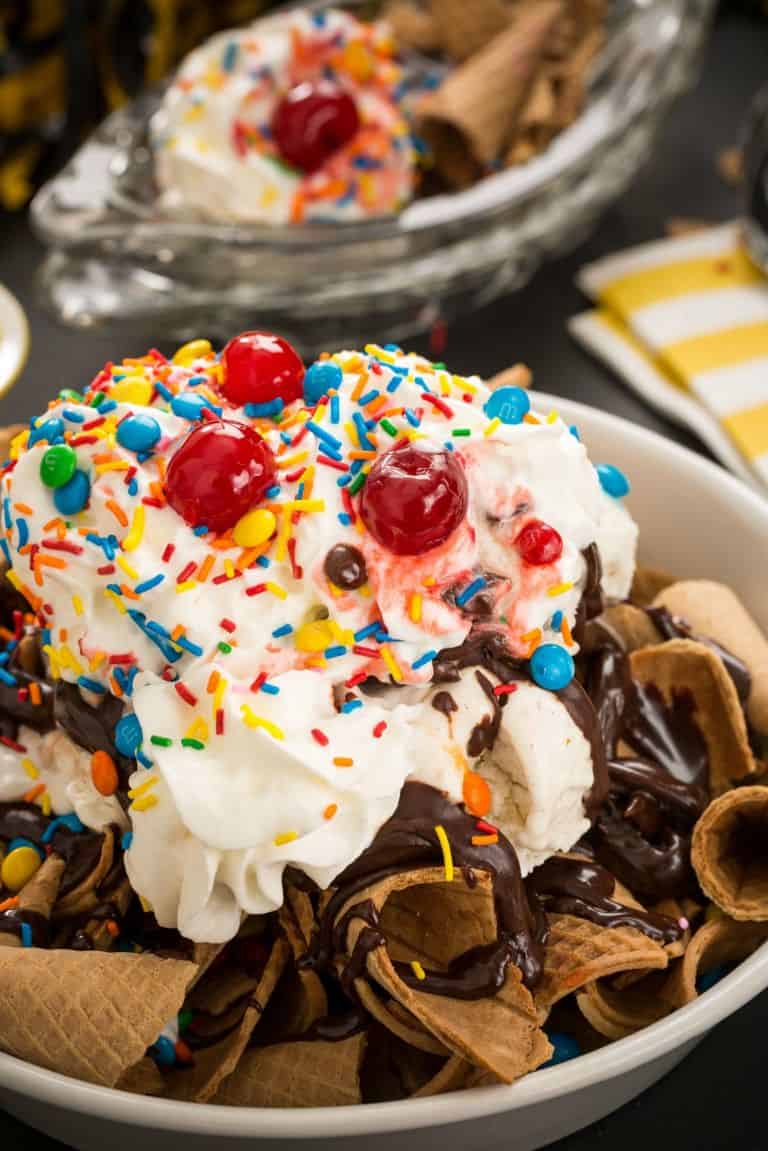 Take a classic, traditional ice cream creation and turn it on its head and you've got this perfect recipe for hot fudge sundae inspired dessert nachos! These would be so fun to make, but even more fun to eat! I love the use of ice cream cones for the "chips!"
9.  Strawberry and Chocolate Nachos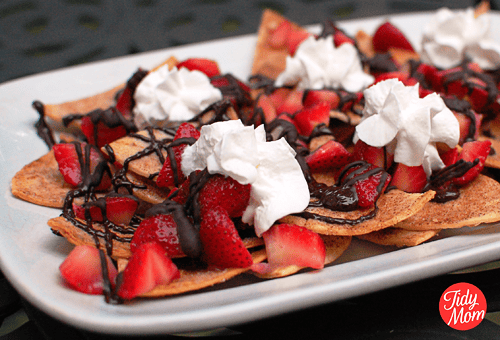 The combination of chocolate and sweet strawberries always reminds me of Valentine's Day, but these dessert nachos would be perfect at any time of the year! Make them as an indulgent treat for yourself, or as something to share with your significant other. Find all the instructions here.
10. Caramel Apple Nachos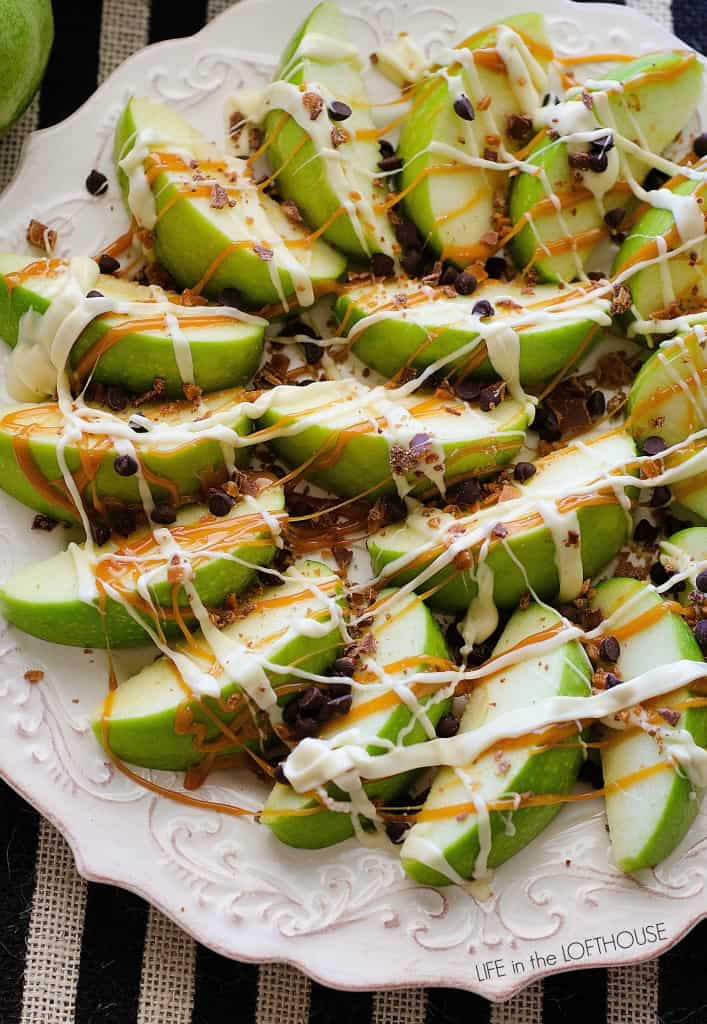 For a healthier take on dessert nachos, try replacing your "chips" with some fresh apples! The crunch is just as satisfying as a normal chip, but the extra flavor makes it the perfect fruity addition to your dessert!
11. Peanut Butter Apple Nachos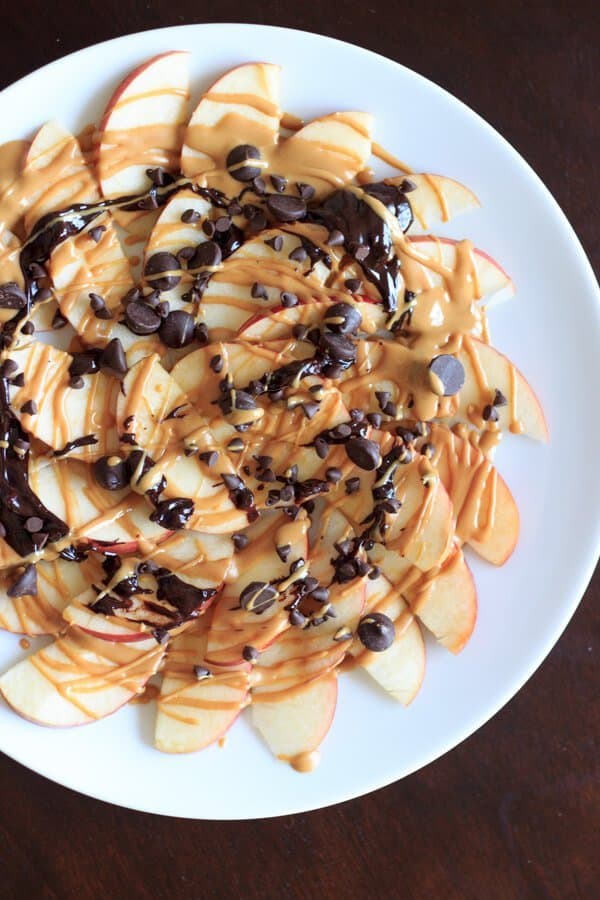 Another apple-based nacho recipe are these yummy peanut butter and chocolate ones that will satisfy any sweet tooth. Peanut butter and chocolate are a classic pairing that work wonderfully with these sweet apples. Find all the instructions here.
12. Very Berry Dessert Nachos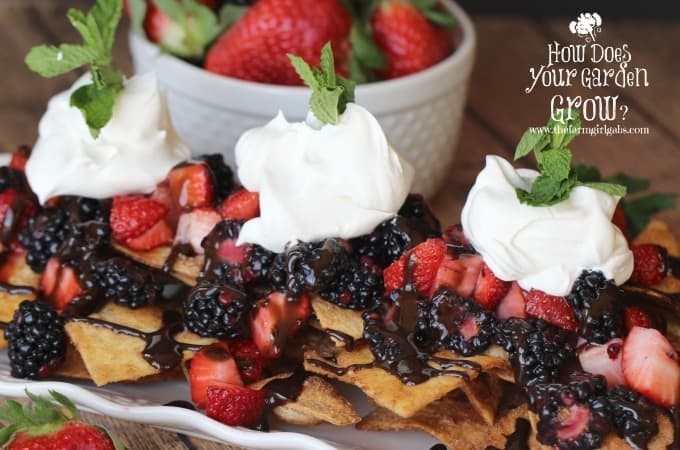 This berry delicious creation is a fantastic way to treat yourself after a meal. All the fresh fruit makes it a refreshing, sweet treat that won't expand your waistline! Perfect for any night of the week!
Do you think that you'll give these a try? I would love to hear what you think about them in the comments!
If you liked this post then check out some of our other fun recipe posts!


Save
Save
Title:
12 Delicious Dessert Nachos
Mentions:
dessert, dessert nachos, food, foodie, nachos
Last Updated:
April 9, 2018