This post may contain affiliate links that, at no additional cost to you, I may earn a small commission. Read our Disclosure Policy.
There isn't a time of year, party or get together where nachos aren't one of the most popular food. The perfect combination of cheese and delicious toppings on a bed of crunchy tortilla chips is so satisfying – and oh so good! If you love all the flavors of nachos but don't always have the time to put a big tray of them together, these recipes are sure to satisfy all your cravings!
Here are 13 remarkable recipes for all you nacho lovers out there!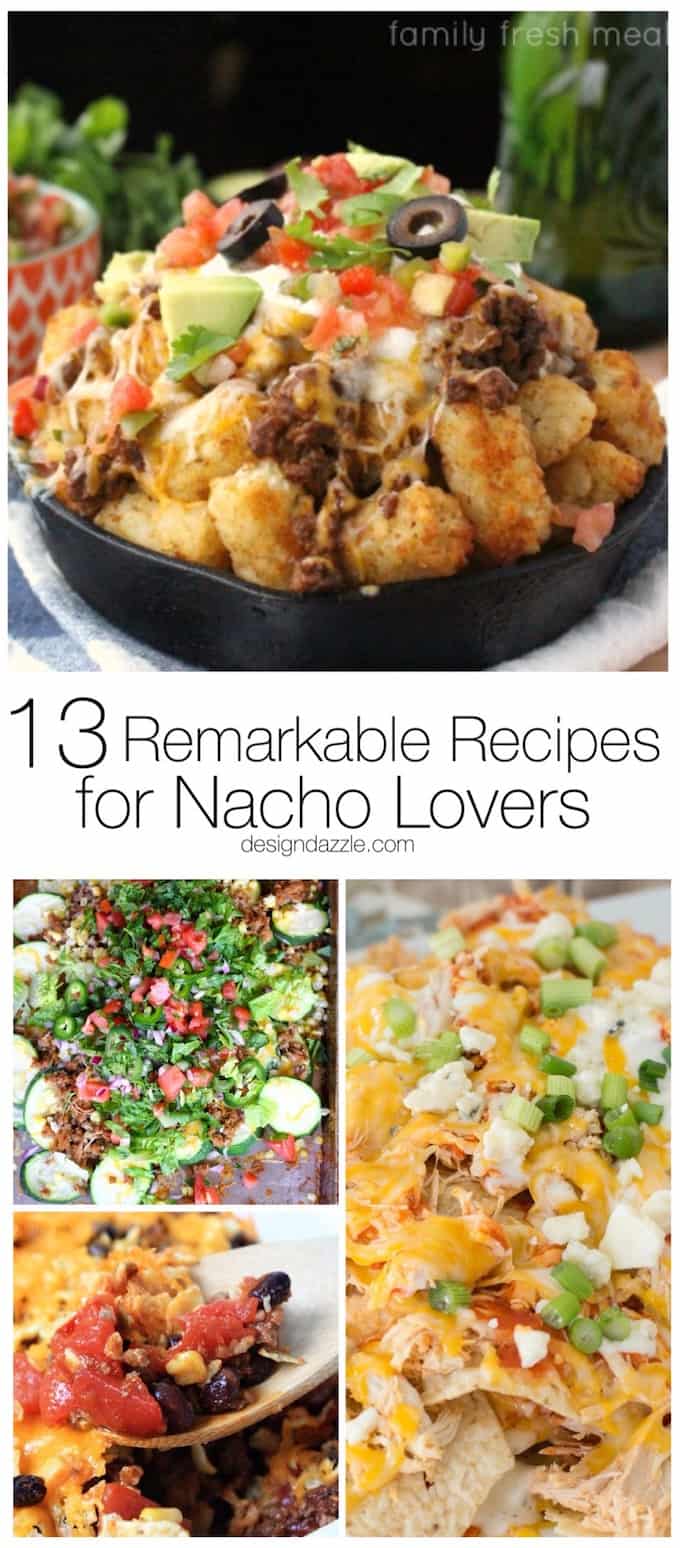 Loaded nacho meatballs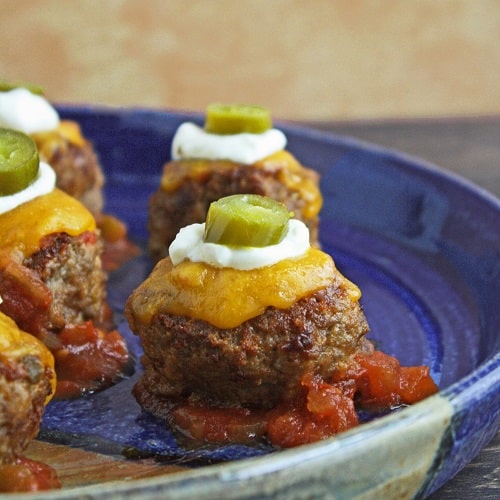 Meatballs and nachos together? This has to be one of the new ultimate comfort foods! These would make a great, tasty appetizer at your next party! Get the recipe here.
2. Slow Cooker Nacho Soup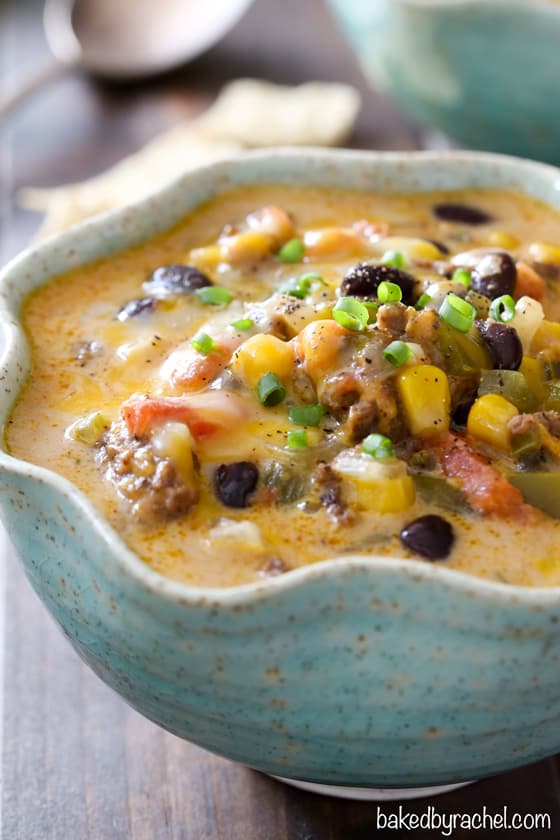 When the weather cools down, this nacho inspired soup is sure help warm you up with it's delicious flavors! It's got all the goods of nachos and the convenience of fitting into a bowl! Find all the instructions from Baked By Rachel here.
3. Chicken and Waffles Nachos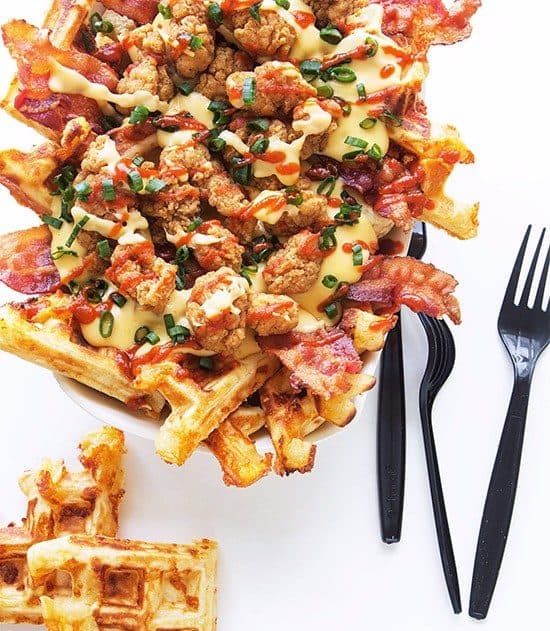 This incredible recipe from Real Food By Dad is one heck of a meal! It combines two of the greatest comfort foods from around the country and turns them into something that you never saw coming. Chicken and waffles nachos are definitely a winner of a chicken dinner!
4. Nacho Pepper Boats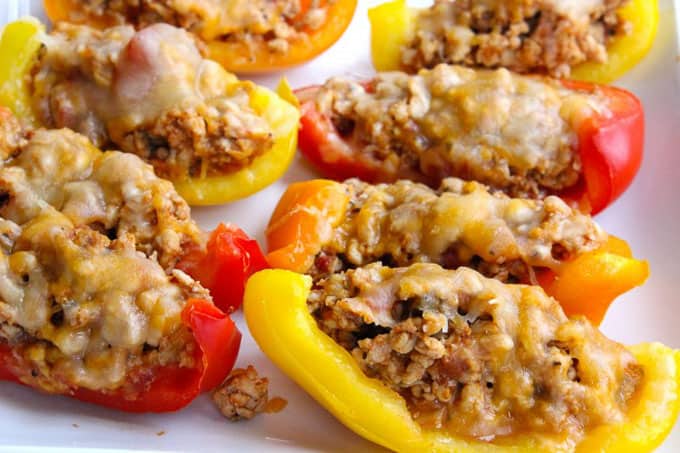 Take all the cheesy, meaty goodness from your favorite nachos and put them on a bed of bell peppers instead of nachos, and you've got yourself a recipe for success! Try this nacho recipe out for a healthier take on your favorite junk food!
5. Veggie Nachos with Zucchini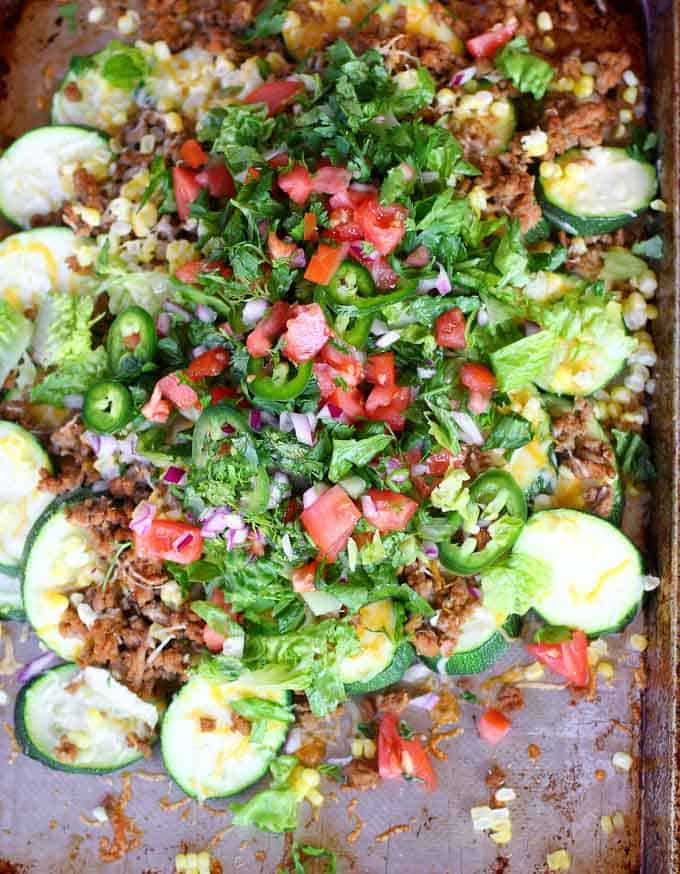 Speaking of healthier options, this zucchini based nacho recipe is a great alternative to those deep fried chips! Not only does that mean you can eat more, but you can feel good about it too! This recipe is a great way to use all that summer squash!
6. Breakfast nachos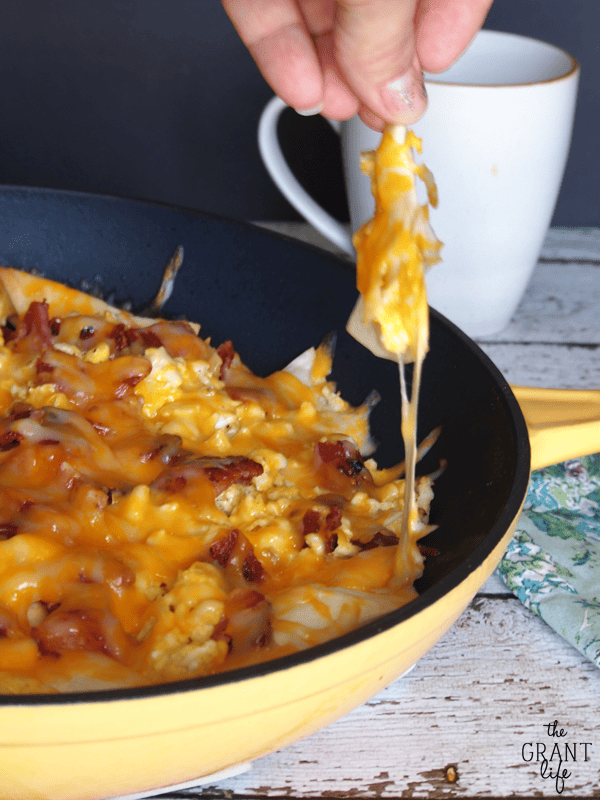 Craving some nachos for breakfast? These skillet breakfast nachos from The Grant Life are the perfect solution! It includes all your favorite breakfast foods in a familiar nacho form, tastes great, and is so easy to make! Check out the instructions here.
7. Nacho Egg Rolls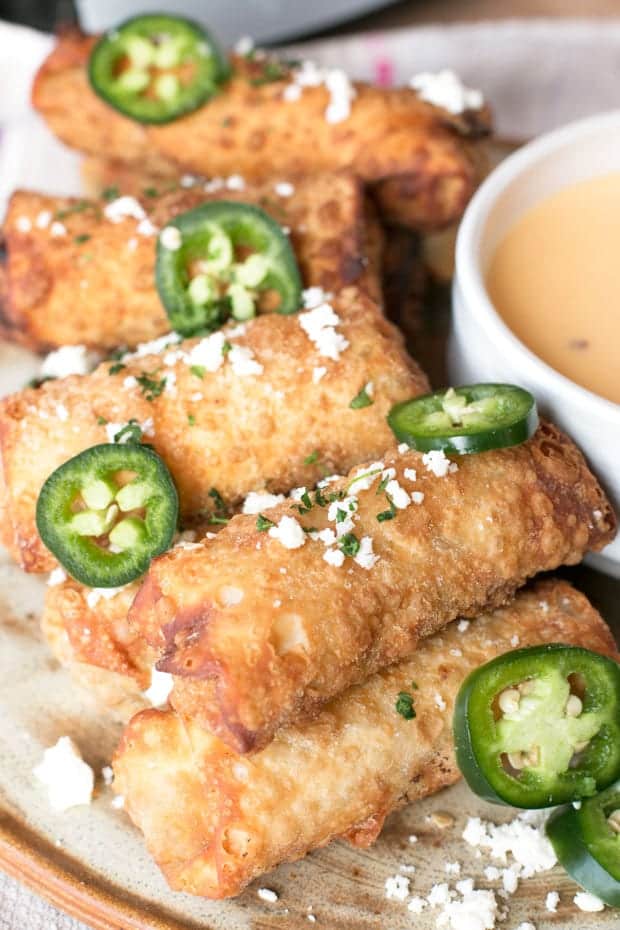 This fusion of a favorite American and Asian snack food isn't as weird as it might seem! The crispy exterior pairs perfectly with the nacho ingredients inside, and it makes your nachos portable and handheld! Talk about a convenient recipe! Find the ingredients and instructions here.
8. French Fry Nachos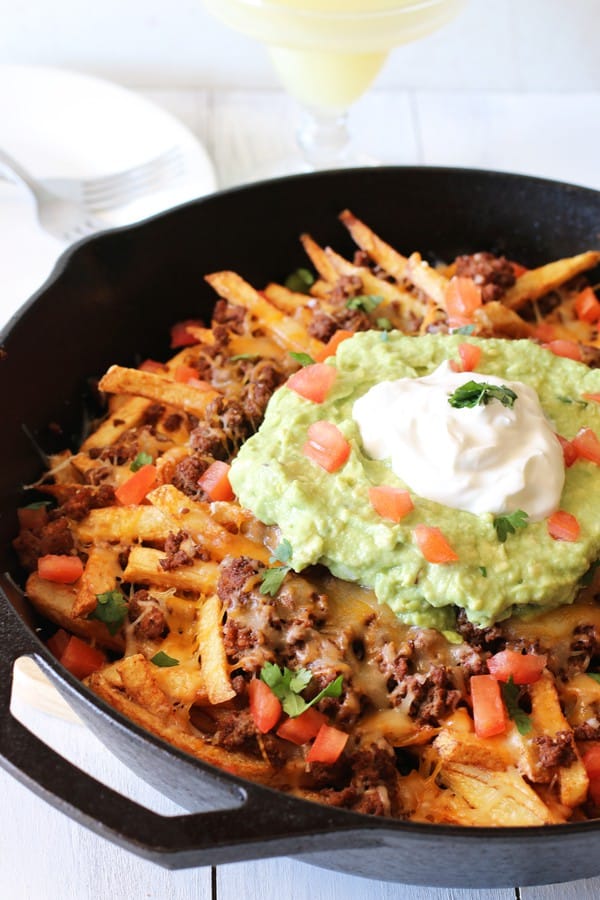 This recipe swaps out chips for fries. Simple? Yes. Delicious? You bet! Throw it together for a weekend dinner with the recipe from Cake N Knife!
9. Crunchy Nacho Casserole
You read that right – a nacho casserole! Sounds too good to be true, but it tastes delicious and has all the kick and comfort of a big plate of the food its inspired by. This is sure to be a hit with the whole family! Get the recipe here!
10. Nacho Mac N Cheese
Similar to the casserole idea, but with the addition of another popular meal – mac n cheese! This nacho mac n cheese is a fantastic, tasty blend of so many great flavors. Plus, it's not hard to put together. Sounds like a win-win to me! Find the instructions here.
11. Tater Tot Nachos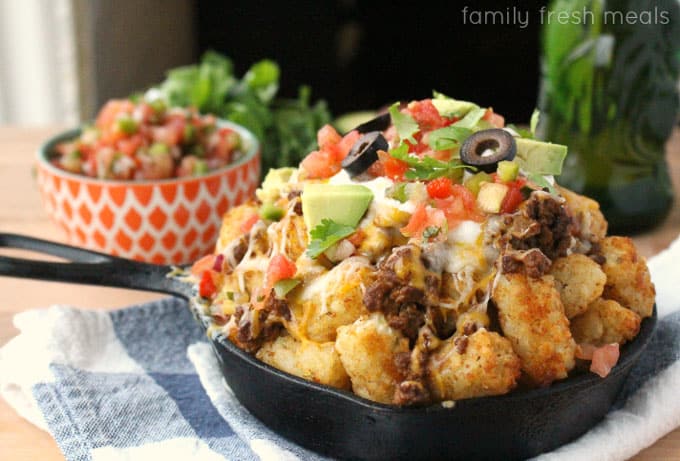 In this creative meal, the tortilla chips are placed with heaps of yummy, crispy tater tots. Add you favorite toppings and you'll have a new favorite meal that can be eaten with hands or forks! Find the recipe from Family Fresh Meals.
12. Sweet Potato Nachos
Looking for a warm, fall twist to bring to your nacho recipes? Try this sweet potato-based version that adds a little sweetness to the mix! It's a great way to bring a healthier option to the table but keep the food fun and familiar. Plus, this is a vegan recipe that everyone can enjoy!
13. Buffalo Chicken Nachos
Instead of changing up the base, try switching out your nacho toppings with this recipe from Almost Supermom! These buffalo chicken nachos have a bit of a kick and add a new variation to traditional nachos that will have your guests and family asking for more. Get the recipe here.
Which of these delicious nacho recipes are you dying to try? I don't know if I can choose!
Check out some of my other fun dinner recipes!