This post may contain affiliate links that, at no additional cost to you, I may earn a small commission. Read our Disclosure Policy.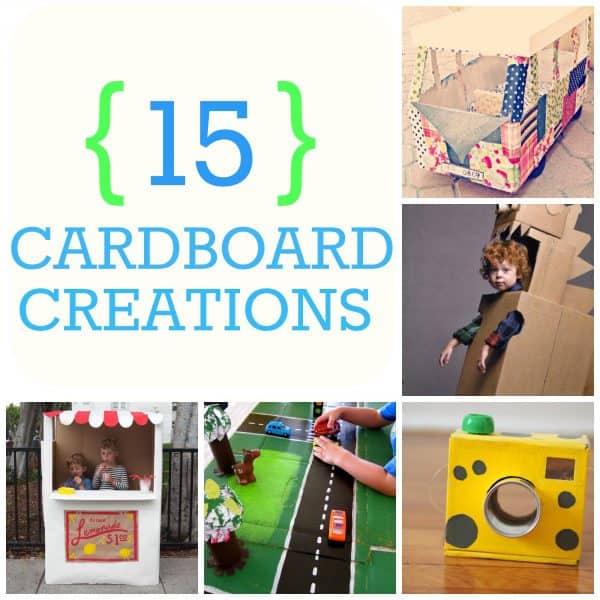 When you have an empty box laying around turn it into something awesome! Here are 15 cardboard creations to make for kids that we love! Your kids can also help make some of these cool cardboard crafts and keep busy for hours playing with it afterwards.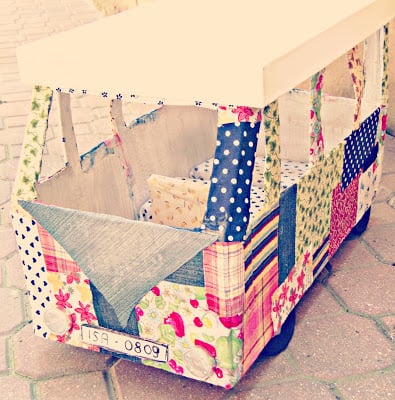 This retro bus is absolutely darling and made up of cardboard boxes.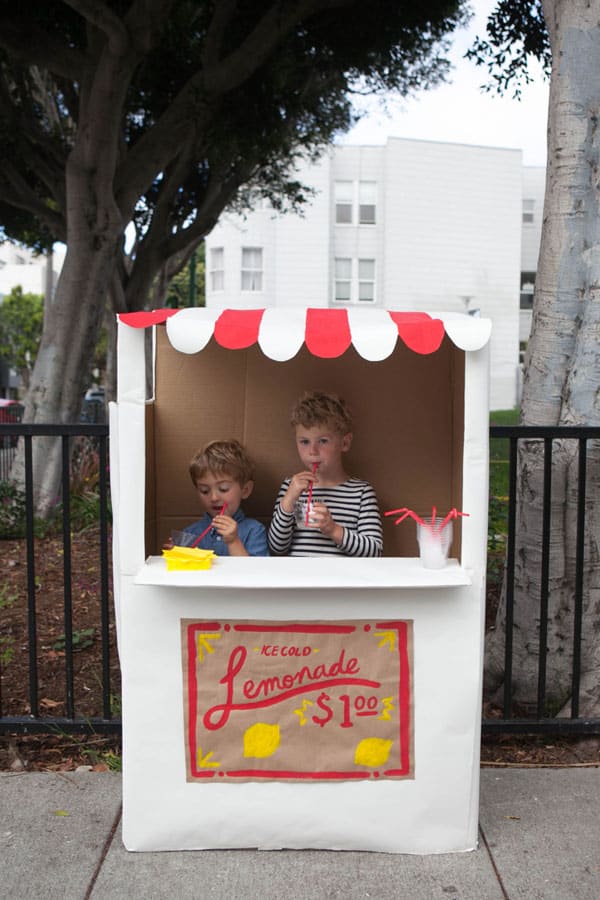 Okay this lemonade stand is fabulous!
image no longer available
Every one loves getting mail, make a mailbox!
image no longer available
Painting a landscape for your little boy's cars is a great idea!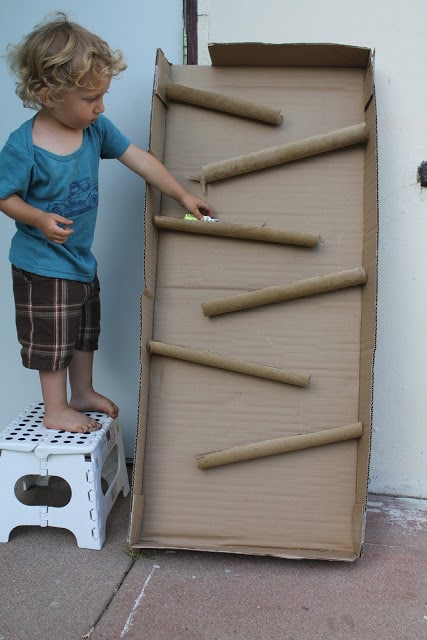 A stand up track is a great idea!
A laundry machine, stove and oven to play a game of house.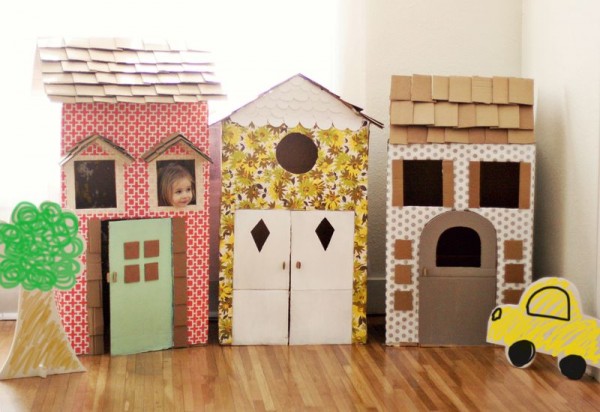 Using cardboard to make a fort has always been my favorite but look at how glammed up these houses are!
image no longer available
Sorry, image no longer available.
Here is another maze idea!
Sorry this image is no longer available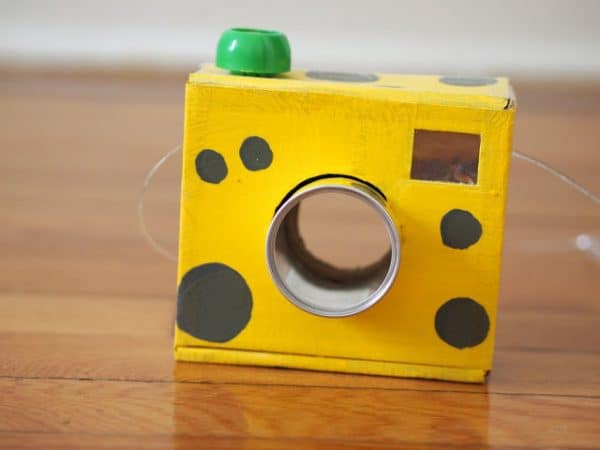 Kids would love to carry around their own camera and see the world through a homemade lens.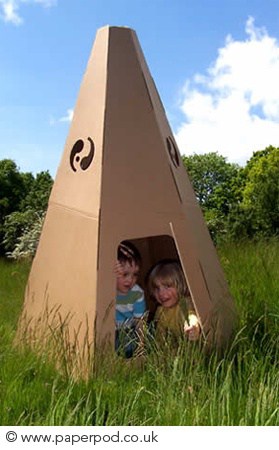 A teepee is another great idea to use cardboard for! There endless things you can make that kids will love!
More cardboard crafting with kids and cardboard project ideas.