This post may contain affiliate links that, at no additional cost to you, I may earn a small commission. Read our Disclosure Policy.
Halloween season means Halloween parties, and Halloween parties means Halloween treats! If you're short on time (and these days, who isn't?), then treats that require no baking time are definitely the way to go. And treats that can be done in 5 minutes? Even better! Plus, these fun snack are so easy and fast that you can get the kids involved for a fun activity! The above image shown is make with a twinkies and marshmallows.
Here are 10 delicious no bake Halloween treats that you can have done quickly, and that will help simplify your party prep!
These little Oreo spiders are awesome – and awesomely easy! All you need is a few simple ingredients and a few minutes to spare! You can find the simple instructions here.
2. Nutter Butters are already delicious, and they make the perfect template to make a cute little Mummy (or maybe a dozen or two!). They'll look great on the table at your next Halloween party, or just sitting on your counter for you to enjoy as a special treat all by yourself! Check out the easy recipe here!
3. How cute are these little ghosts? These are the type of ghost that won't scare anybody away! They look like something that would take a lot of time slaving away in the kitchen, but you can have them done in almost no time at all! The secret? Twinkies!
4. These fantastic bone treats are simple and use just 3 ingredients! It doesn't get any better than that! They look fun and even have a little crunch! The easy instructions are right here.
5. If you have any extra Nutter Butters from making those mummies, you can add a few black cats to the mix! These little kitties are lucky in the fact that they only take a few minutes to put together, but will make quite the impression on anyone who sees them! The lovely girls at My Mommy Style have all the instructions for you, here.
6. Make sure you check out our easy no bake Halloween treats that I made using snack cakes and a few easy ingredients. They are so fun to make and to eat! Check out my post with the full tutorial here!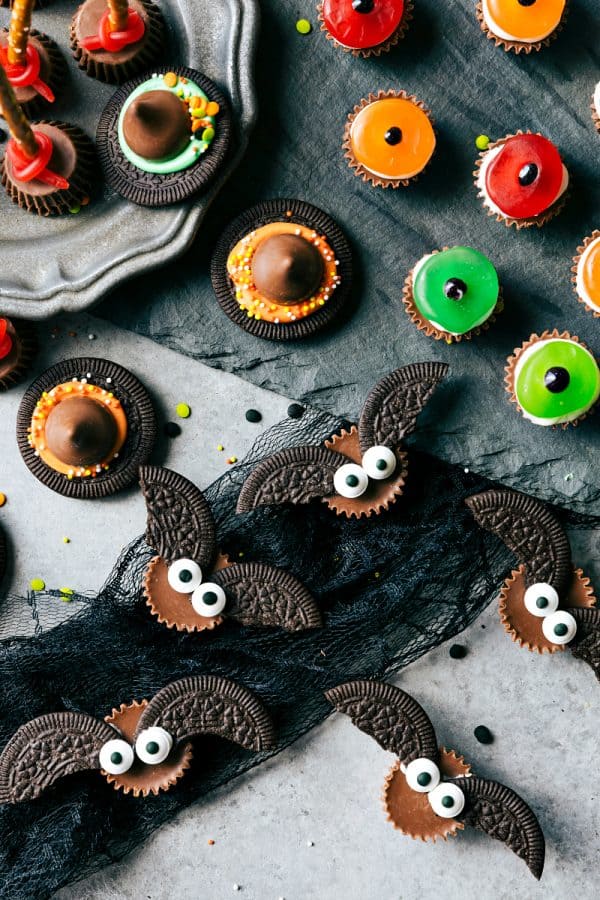 7. These little bat treats are so cool that they'll fly off the plate in no time! They also take almost no time to make! They only need four ingredients, and you can read about putting them together here.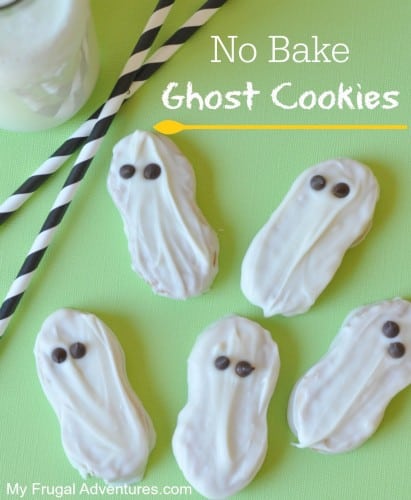 8. I love how adorable these little ghosts look all grouped together! They're almost too cute to eat – but only almost! If you have a few spare minutes you can whip up these little ghost friends to keep you company through the Halloween season! Find the easy instructions here!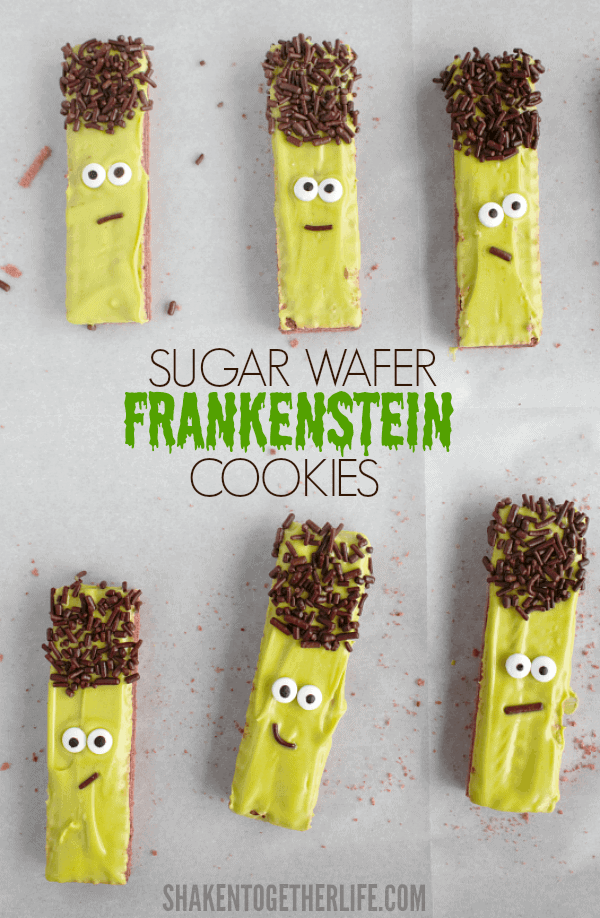 9. Having these Frankenstein wafers would put a smile on anyone's face! I love how fun and festive they are, but so are so easy to throw together! You can find out how easy by clicking here!
10. What is any holiday without a few Rice Krispie treats? These cute pumpkins can be make quickly and look great on any Halloween table! The full step-by-step tutorial can be found here!
I hope you get to try some (or all) of these out! Do you have any favorite no bake treats you love to make?


Save