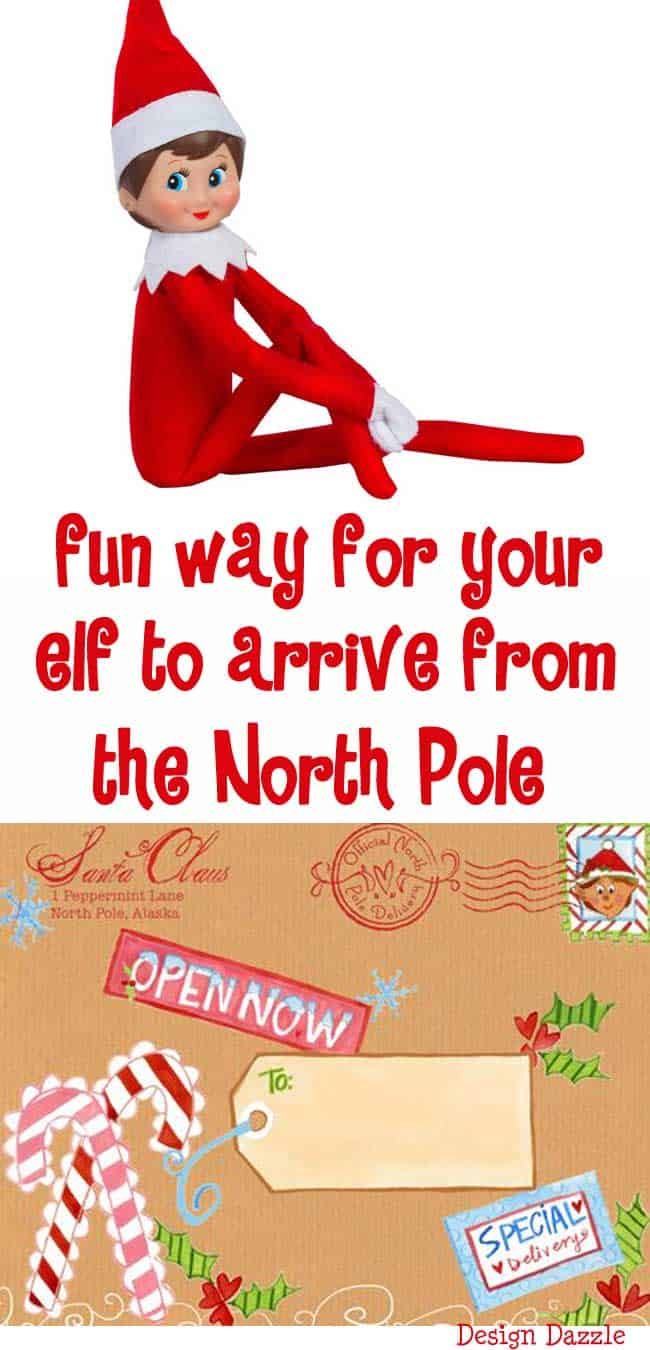 If you do the Elf on the Shelf or something similar, this would be a really cool and A Fun Way For Your Elf To Arrive From The North Pole to your home.  Use our North Pole mailing label on a box and put your elf inside. You could even put the box in the freezer for a bit for the "North Pole effect".  This post contains affiliate links at no additional cost to you.  For further information, please see our disclosure policy.
We have two different labels – one white and one brown. Both  are perfect for attaching to any package to look as if it's just been delivered from the North Pole. Both parents and grandparents would have so much fun with this idea! This cute label placed on a package makes it look as if the package has been sent from Santa Claus himself – complete with cancelled postage and an elf stamp to boot!
If you don't do the "Elf", do you have a special gift you would like to give your child or grandchild *before* Christmas? This fun printable (that you can print on your home printer) has an "OPEN NOW" sign right on the label. There is no waiting til Christmas for this fun package.
This is also the perfect Christmas Eve Box!
The idea isn't about getting more gifts. It's about a special tradition that your family does and receiving the items in a very FUN way – either on Christmas Eve or before Christmas! Now you know Santa gets a lot of credit for Christmas. Personally – I would tell my kids or grandkids that I have an "in" with Santa and he is going to deliver something special before Christmas. Maybe Christmas PJ's or a Christmas book that you want to have your kids enjoy *before* Christmas.