I've got to be honest and say that I'm not ready for a zombie apocalypse and trying to survive ; ) . But thanks to an amazing Zombie Party put together by my sweet friend Carrie Callaway I know a group of boys who are totally going to survive. Carrie designed this Zombie Party complete with Zombie survival kits for her 9 year old son, Owen.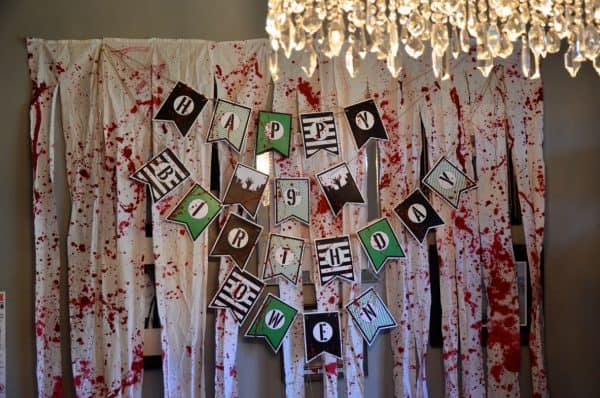 We all know that if the zombies come it's not going to be a pretty picture. There will be blood. Lots and lots of blood. Carrie captured the zombie feel with a ragged backdrop that she generously covered with fake blood.
Creepy eyeballs and a creepy sign make a great centerpiece.
I really like how she used lime green as an accent color for the "traditional" black, white and blood red zombie look.
If you don't want to become a zombie, you will need to be prepared.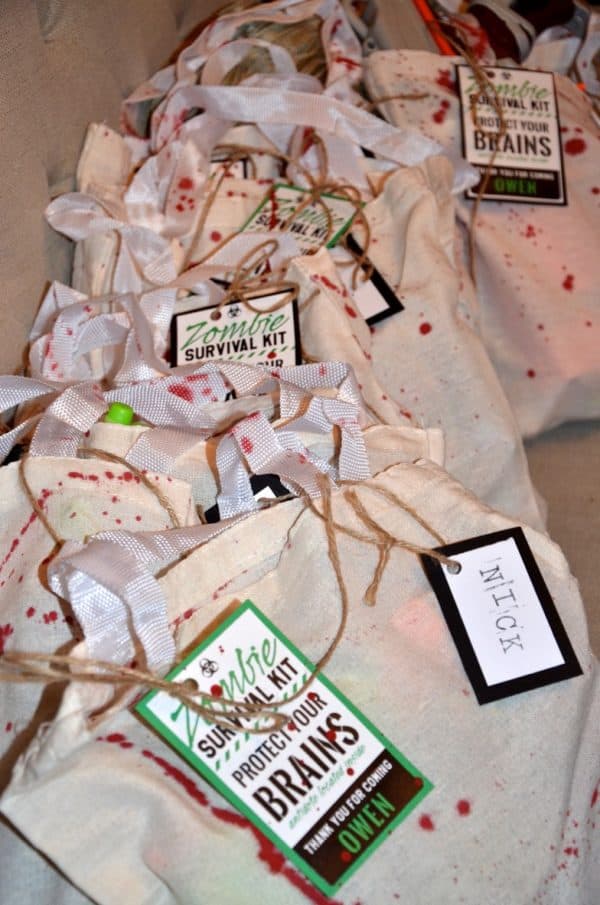 Each guest got to take home their very own zombie survival kit.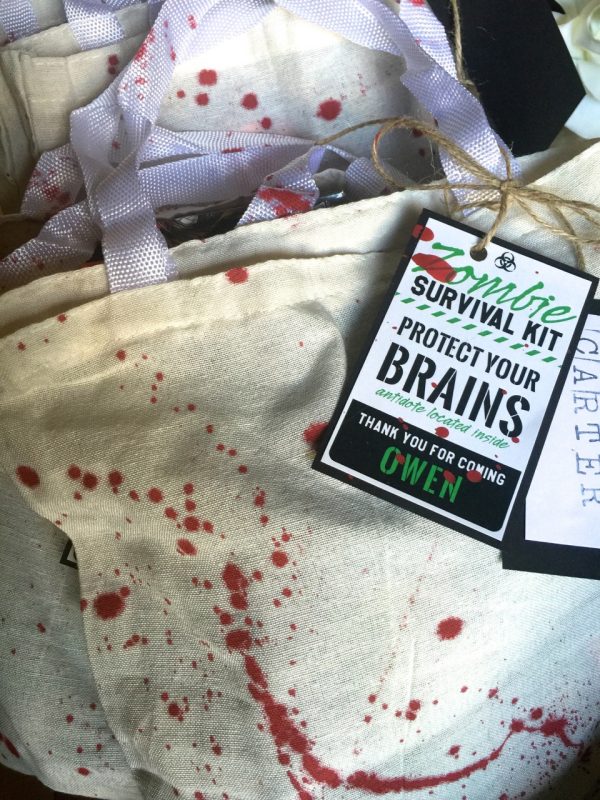 It appears that all of the party-goers successfully avoided becoming zombies and had a great time.
Thanks for sharing your amazing Zombie Party! Now you would not know by this Zombie party that Carrie is the queen of making BEAUTIFUL crowns and headresses. If you want to see Carrie's amazing work, you will need to check out Scarlet Harlow Design.