This post may contain affiliate links that, at no additional cost to you, I may earn a small commission. Read our Disclosure Policy.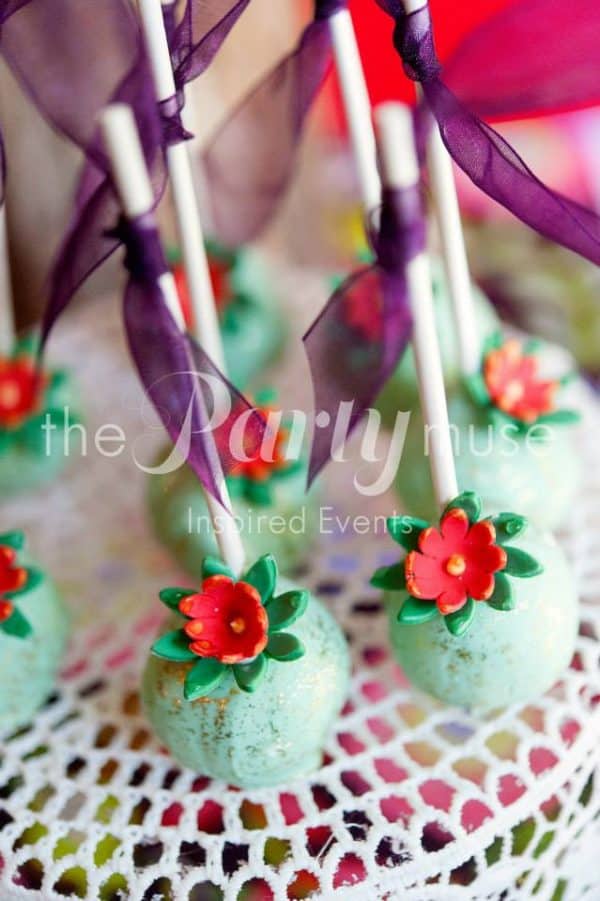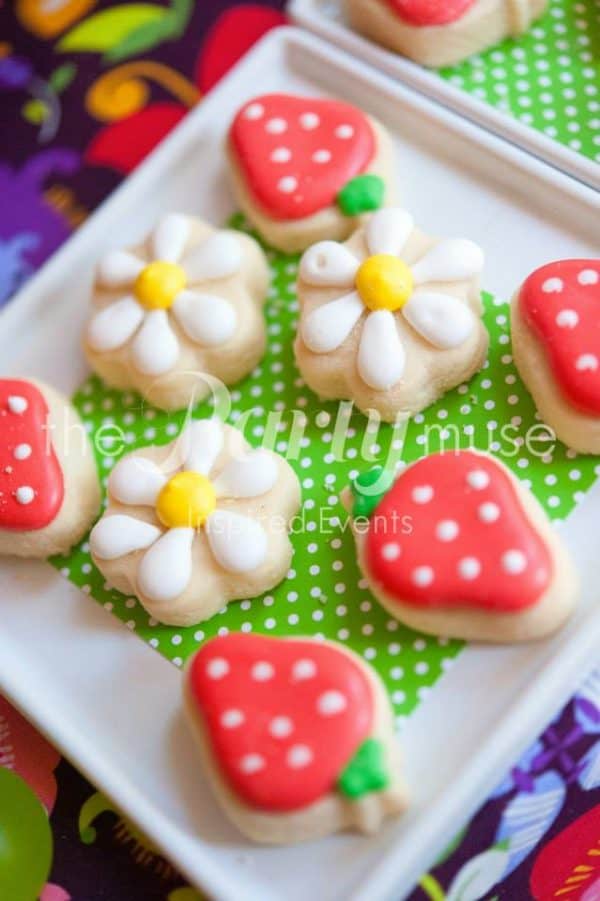 In addition to the beautiful owl cake, other delicious desserts included amazing cake pops complete with "dew drops", perfectly decorated sugar cookies, homemade marshmallows, Wild Honey Graham Cookies and Meringue Acorns.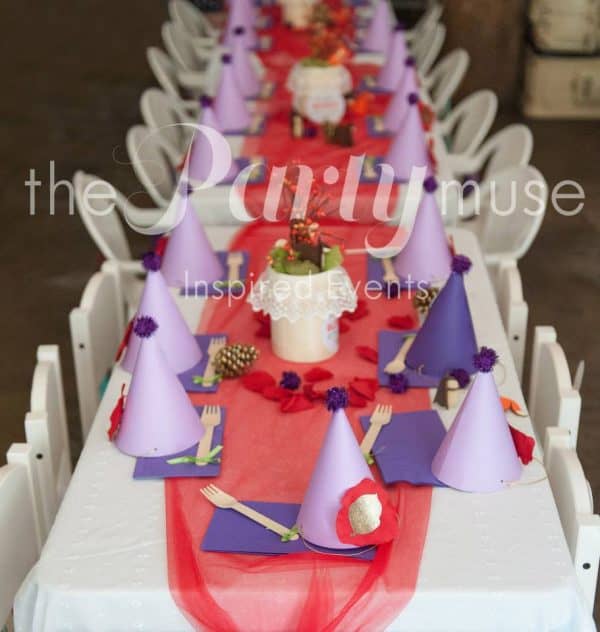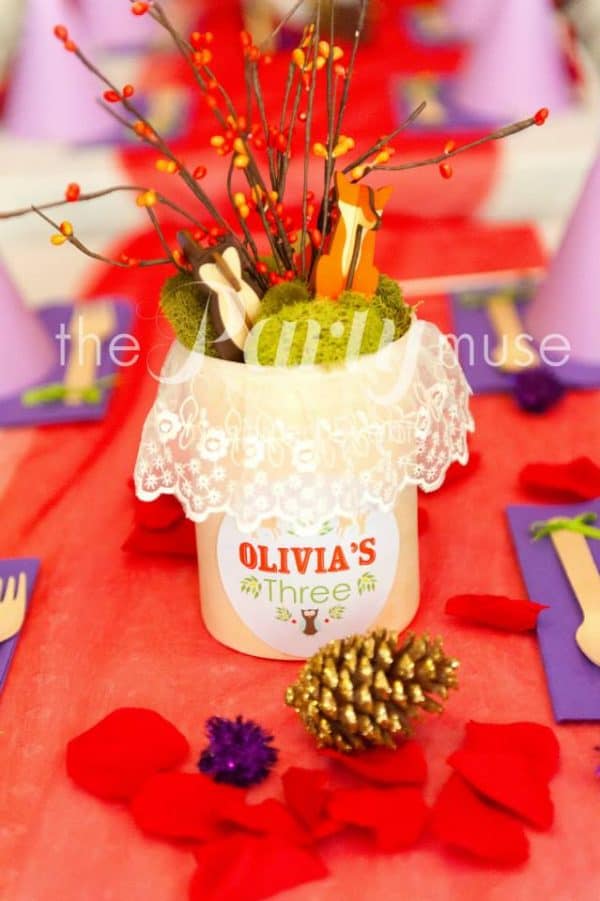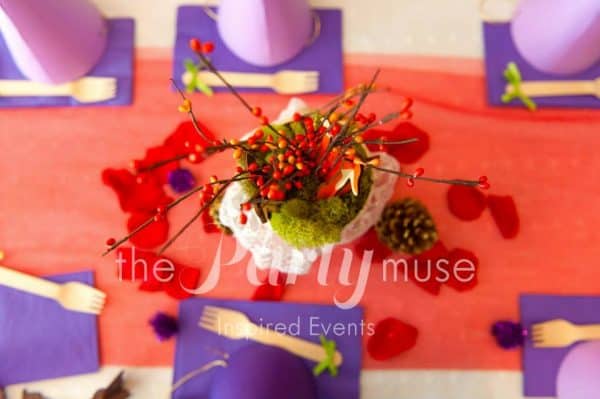 The seating tables are just too cute – with custom chair backs adorned with perfectly coordinated ribbon, party hats for all guests and gorgeous centerpieces.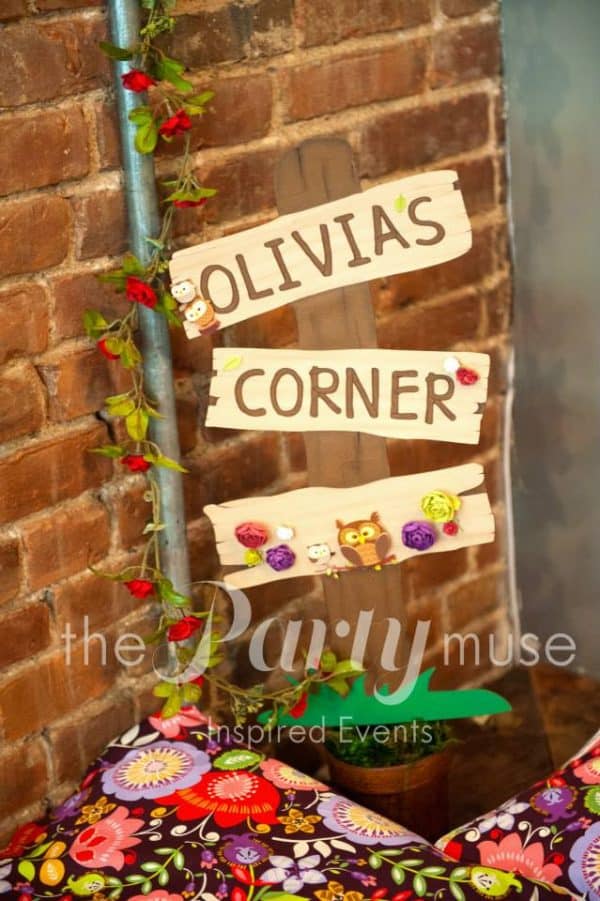 Other elements in the seating area included the rustic wood sign and fun printable animal banner.
Party favors for the kids included cute little stuffed animals packaged in sweet berry baskets and adults received a jam jar with a recipe for "Toast 'N Jam".
Check out this Woodland Wonder party for a more boyish theme.


Title:
Woodland Wonderland Birthday Party
Mentions:
girls party ideas, woodland wonderland party
Keywords:
woodland wonderland birthday party
Last Updated:
August 7, 2020