This post may contain affiliate links that, at no additional cost to you, I may earn a small commission. Read our Disclosure Policy.
I'm sharing a super cute project the kids will absolutely enjoy creating, making and playing with. Keep them thinking and being creative with these super adorable story stones! The kids can tell tales with the story stones.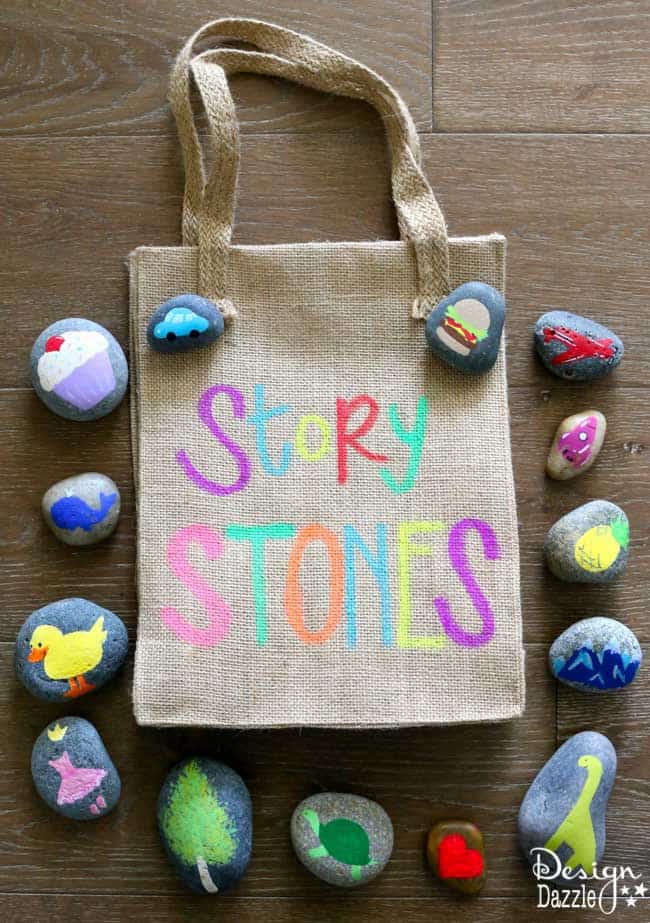 Don't let your kids fall into that summer haze! These stones are perfect for writing prompts, imaginative adventures, and keeping those cute, little minds agile. Story-telling around the campfire, on long car rides, during bed time… The options are endless!
These story stones are a way to create an easy prompt for make-believe tales. Kids can pick from random which stone to start off on, or simply pick their favorite. They can even combine story stones for some crazy, cooky story telling.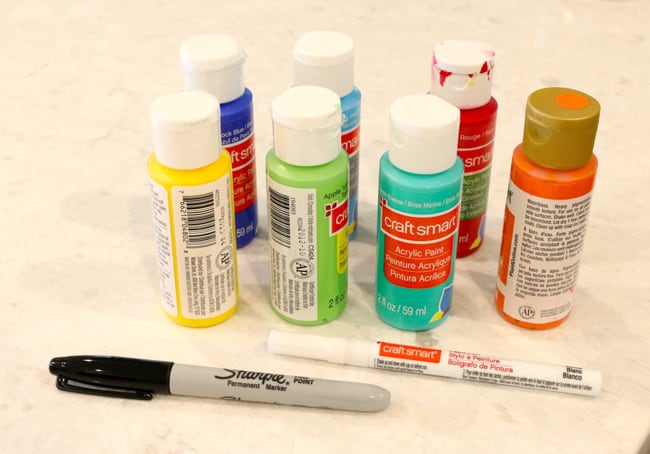 Here are the materials needed:
Assorted Acrylic Craft Paints (colors of your choice)
Medium-sized stones – find these stones in your backyard at the beach or purchase here
Paint Brushes
Bag or basket for storage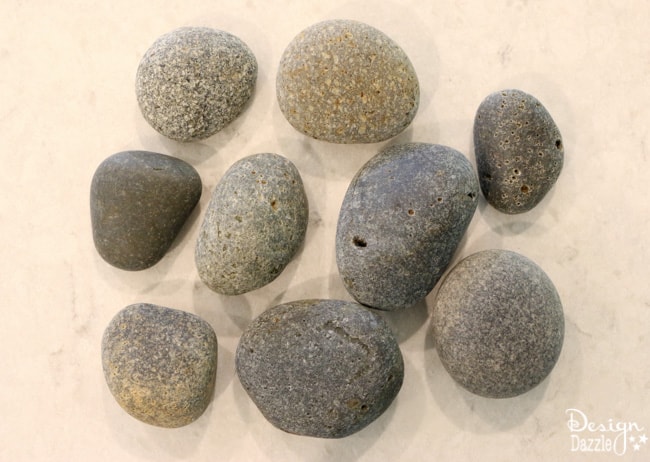 Make sure to purchase or find stones that are large enough to paint pictures on, but not too large that it's a hassle to carry them around. Also, stones that have a shiny surface (some crafts store sell these) won't work. Kids can paint their stones however they please, whether they pick their favorite animal, food, character, toy, place… anything that they think will create a great story!
Once the paint is dried, and a couple of story stones have been made, these story stones can be taken on all kind of adventures–even adventures around the home.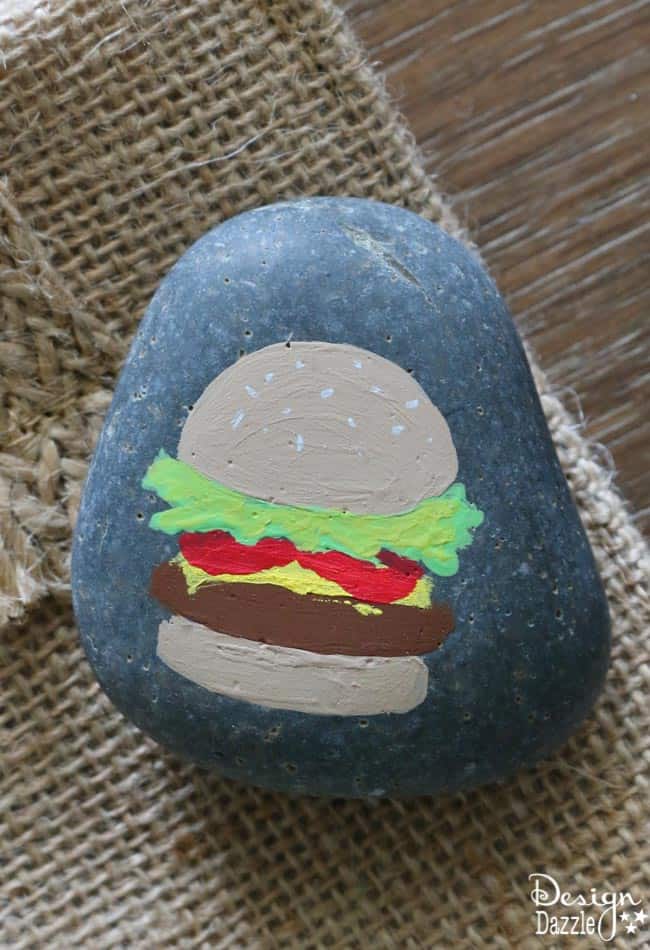 I love that these stones are so simple and cheap to make. What I love even more is that these story stones get those creative juices flowing–when the kids are painting and when they brew up their stories.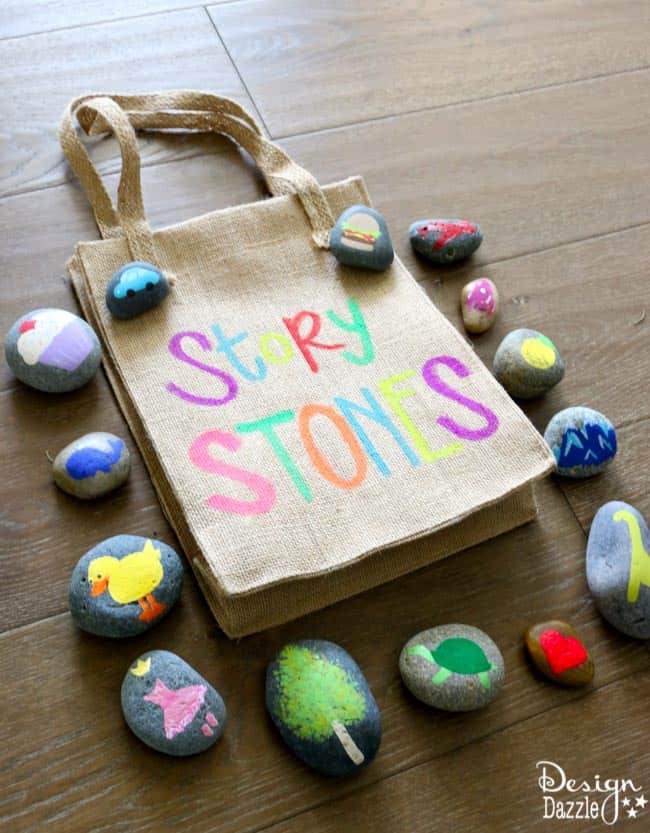 Enjoy your new adventures your kids take you on!


Save
Save
Save
Save