This post may contain affiliate links that, at no additional cost to you, I may earn a small commission. Read our Disclosure Policy.
For those of you with young readers who are ready for chapter books or even higher level chapter books this is your post! This Summer Reading List: Chapter Books edition is for beginners in chapter books even up to experienced readers. There is something for every type of reader on this list!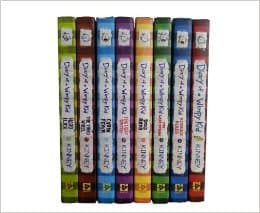 Diary of a Wimpy Kid 1-8 Complete Set
These books are great for young readers. You can get the complete set and let your young one immerse themselves in this funny little series.
The Heidi Heckelbeck Collection
This series about a little witch named Heidi Heckelbeck is rather darling. It's a great chapter book set from younger grades!
Mercy Watson Boxed Set: Adventures of a Porcine Wonder
Now Kate DiCamillo is an author of so many wonderful books. She writes books for all ages. For beginners in chapter books Mercy Watson is a great set to get. Who doesn't love a clever little pig?
Junie B. Jones's Books 1-4
This box set of Junie B. Jones can get your little reader excited about reading. June B. Jones is definitely a silly little girl and easy to relate to. Even though she is outrageous it is fun to read her books.
Magic Tree House Boxed Set, Books 1-4
Get started on the Magic Treehouse series if you haven't already! These books are full of adventure and they really get kids interested in history and science!
The Boxcar Children Books 1-4
When I was younger I LOVED Boxcar Children. The mysteries were so intriguing and I loved trying to figure it out on my own.
The Ramona Collection
Let's be honest who doesn't love Ramona?
The Absent Author (A to Z Mysteries)
Another good mystery author is Ron Roy. Get hooked with his A to Z Mysteries.
Percy Jackson and the Olympians 5 Book Paperback Boxed Set
I haven't met a kid yet who doesn't thoroughly enjoy the Percy Jackson books.
Wonder
This book is on my list of must-reads, it is so well written and it really tugs on your heart strings.
Peter and the Starcatchers
Adventure is the best way I know to get a young reader to love reading!
The Books of Bayern Box Set, Books 1-3
I first fell in love with this series when I read Goose Girl. Then the series continues with her friends and their stories. This is a great set for young girls!
The Enchanted Collection Box Set
Did you know there are more books connected with Ella Enchanted? They are a good read! Loved these books when I was younger. Such fun spin offs of classic fairytales.
The Name of this Book Is Secret (The Secret Series)
Read this book- if you dare! This book is full of secrets and possibly magic!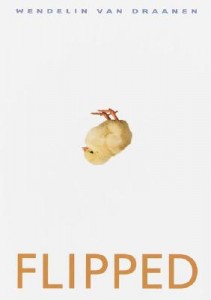 Flipped
Read this cute young romantic comedy, girls love this one!
The Meaning of Maggie
This book is written like an autobiography. Maggie lives and extraordinary life but that doesn't mean everything in her life is perfect.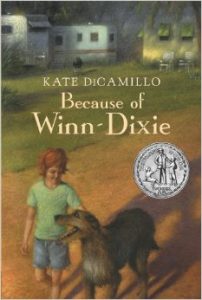 Because of Winn-Dixie
Another Kate DiCamillo book that has always been a favorite. This realistic fiction book is great for young readers because it helps them see there are great stories outside of fantasy and science fiction!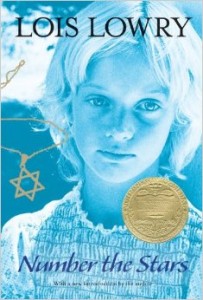 Number the Stars
This is a work of historical fiction, but it is a gentle introduction to the Holocaust and World War II. It is about a Jewish family in Denmark that struggles to find refuge across the sea in Sweden.
Matilda
Roald Dahl has written many books that are worth reading and I would put them all on this list but it would go on forever that way. So Matilda it is! Such a clever book about a young, intelligent girl who very much loves to read.
Comment below and let me know what you would add to this list! I always like to hear about new books! Let me know if you enjoyed any of the books on this list as well!


Title:
Summer Reading List: Chapter Books
Mentions:
chapter books, summer reading, summer reading list
Keywords:
Summer Reading List: Chapter Books
Last Updated:
July 31, 2020