This post may contain affiliate links that, at no additional cost to you, I may earn a small commission. Read our Disclosure Policy.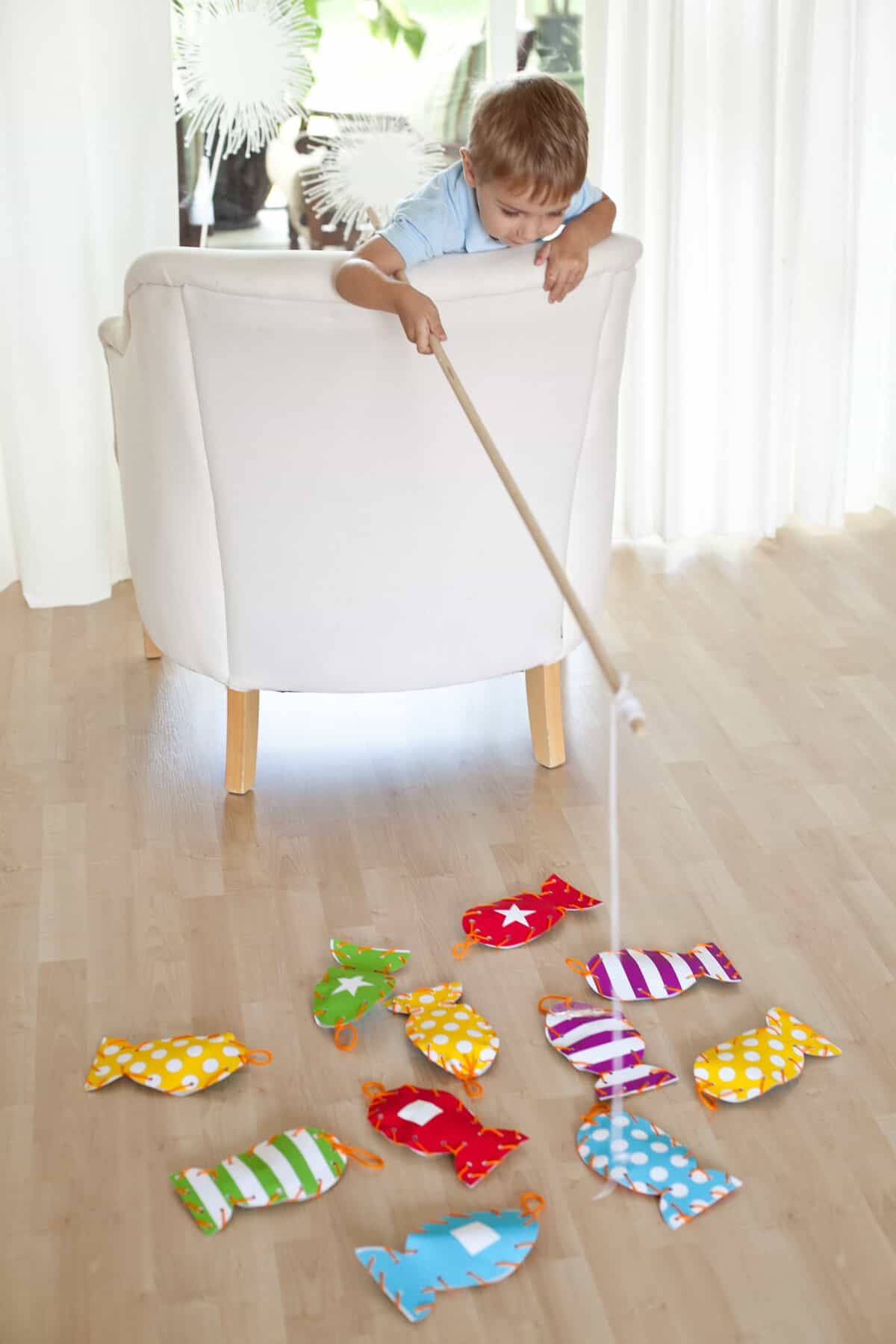 Fish Game! Growing up, I remember spending many a day with my dad fishing. Of course, when I say "day," I mean 20 minutes or so before I got bored, hot, tired…and the list goes on…and went and played with the worms. Even with all the complaints, I loved to fish as a kid. Since my children share that same love of fishing with their father, our summer camp activity over here at
Frog Prince Paperie
is all about fishing!
Creating our matching fishing game from things you can mostly find around the house is a family activity that is as fun to make as it is to play with. Everyone can participate in cutting and lacing up the fish, with a grown up there to put on a few finishing touches.
Once the game is made, little kids can be thrilled by catching the fish with their little fishing rods, and older children can be challenged by playing a matching game with the shapes and colors on the backs of the fish.
To have all this summer camp fun, you'll need:
After you print the fish, you can make it an activity to cut them all out. There are 24 in all, so the help is likely to be welcome. After putting the white sides of the fish together and lining them up, take the hole puncher to the fish to create a fun lacing craft for the kids. To make this process easier, I wrapped a piece of tape around the end of my yarn so it would go easily through the holes.
I stuffed these little fish just a tiny bit so they would be more three dimensional; the scraps left over from cutting them out are just enough to plump them up. Before you tie off the lacing, put a little bit of stuffing on the inside.
The last step is to tie the loop on the fish. You'll want to keep this loop on the short side; if it's too long, it won't stand up on its' own and the kids will have a difficult time "catching" the fish.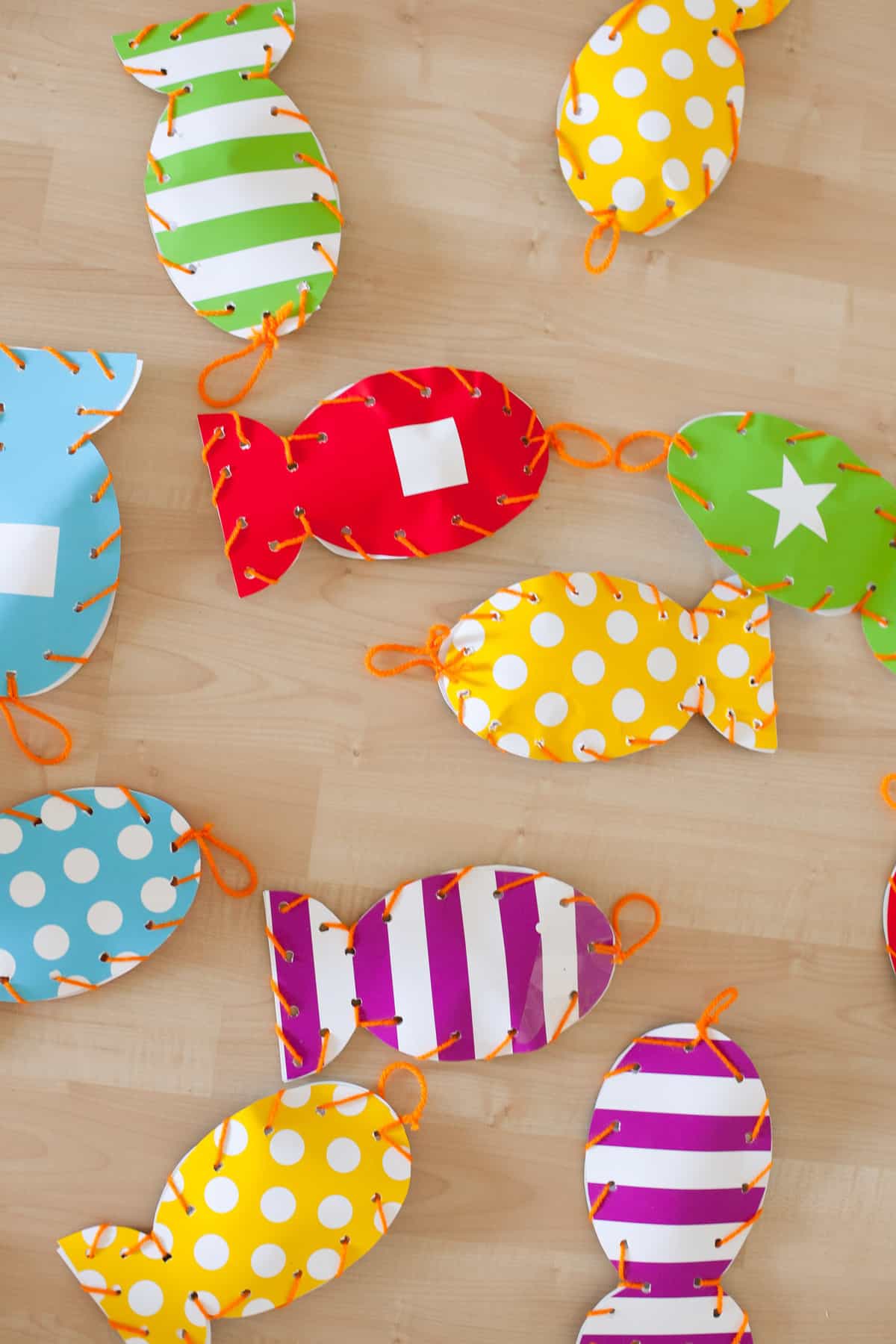 The printables were designed with pairs of color/shaped fish. If just catching the fish is too easy, matching can be played to make it a little more challenging.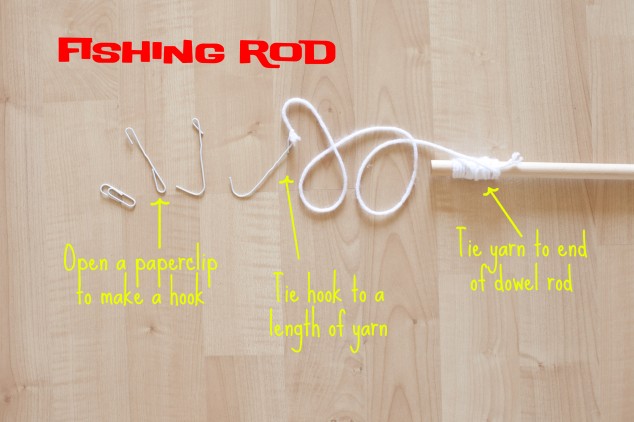 The fishing rod to "catch" the fish is easy to make and relatively non-lethal (unless they become light sabers like they did at my house.) Bend a paperclip into the shape of a hook and use yarn to attach it to a dowl rod. I'd recommend keeping the string on the shorter side to make it easier to catch fish if your kids are younger and still working on those hand eye coordination skills.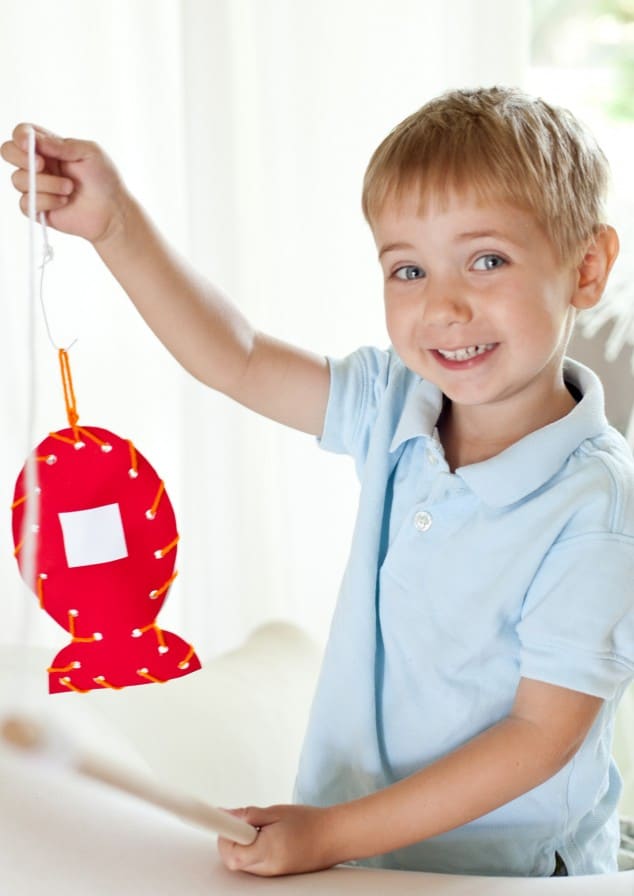 And there you have a few hours of summer fun and possibly a little bit of peace and quiet while the kids play. My two loved this game this week and were playing with it constantly–the only thing that trumped it was the cardboard box that showed up!
Find more free printables and party ideas at
Frog Prince Paperie!

Paula is a party-loving mom of two tiny tots living on the sunny beaches of Melbourne, Florida. She is the woman behind the frog at 
Frog Prince Paperie
a printable party design group and blog dedicated to making parties magical!