This post may contain affiliate links that, at no additional cost to you, I may earn a small commission. Read our Disclosure Policy.
Hi Design Dazzle readers, I'm Holly from Paisley Petal Events and I'm excited to be a Summer Camp Counselor this year! I own an event planning business and have 3 crazy kids…all of which keep me very busy! On my blog I love to share unique inspiration for every occasion with my readers…you should stop by sometime.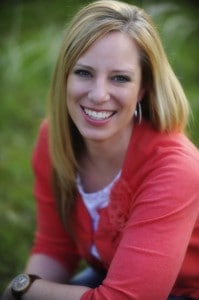 Here at our house we've only been out of school for about 2 weeks and unfortunately I've heard the famous phrase "Mom, I'm Bored" way too many times! Today I'm sharing a fun little activity that will keep those kids entertained for at least a little while – 5 Minute Homemade Ice Cream.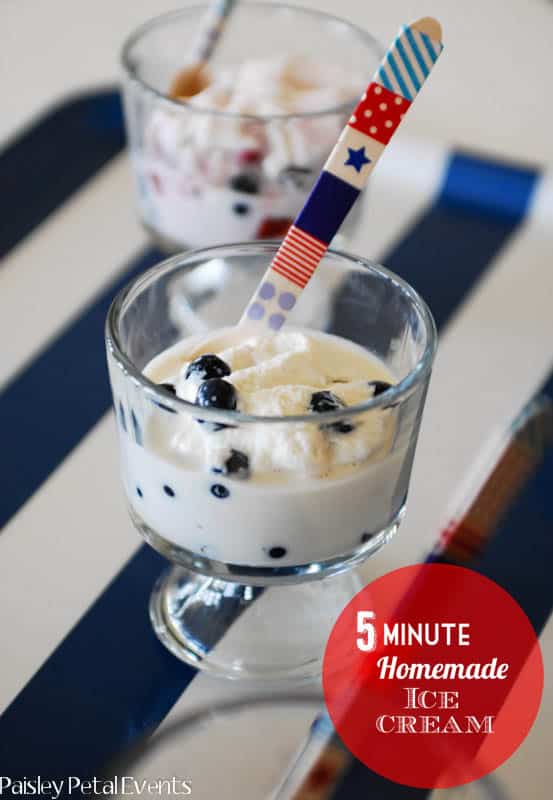 Here are the ingredients you will need to make 1 serving of ice cream:
1/2 cup cream or half & half
1 tablespoon sugar
Dash of vanilla
1/4 cup fruit of your choice
1 large (gallon) zip top plastic bag
1 small (quart or sandwich) zip top plastic bag
Ice cubes
5 tablespoons rock salt (ice cream salt)
Instructions:
1. Place cream, sugar, vanilla and fruit into small plastic bag and zip shut.
2. Fill large bag 1/3 full of ice cubes & add rock salt. Place small bag inside large bag and seal tightly.
3. Shake for 5 minutes and remove small bag. Snip off corner and squeeze ice cream into serving dish.
That's it! Very easy and it's a great way for kids to release some of their excess energy!
I'm loving washi tape right now so I had my kids decorate wooden spoons beforehand – just another fun little activity to keep them busy.
One of the great things about this dessert is that each child can choose the ingredients and toppings they like. Some of mine added just chocolate chips, some added chocolate syrup and others loved the fruit.
Thanks so much Toni, for having me! I'm getting a ton of great ideas of my own to keep those little ones entertained!