This post may contain affiliate links that, at no additional cost to you, I may earn a small commission. Read our Disclosure Policy.
Summer Camp begins today! We are excited to share some amazing summertime ideas and projects for kids from our talented
Summer Camp Counselors!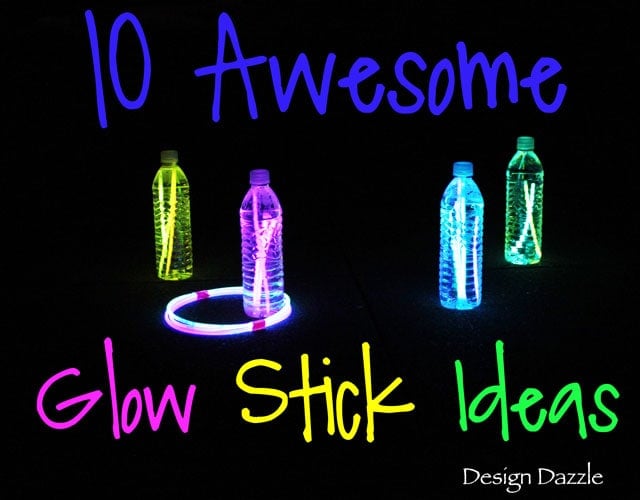 Who doesn't love glow sticks? Kids of all ages (including me) enjoy playing and lighting up the night with fun glow-in-the-dark sticks. They provide hours of endless entertainment. I'm sharing 10 awesome glow stick ideas to create summer fun with kids.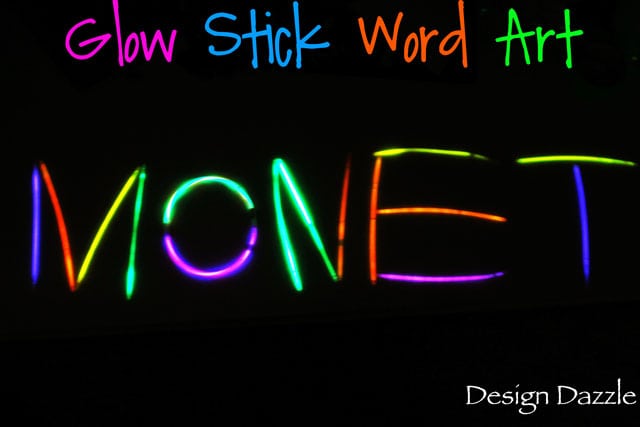 Glow stick word art.
A simple and easy activity using connectors and glow sticks. Kids can create 3-D creations or words. Make it fun and have a spelling game with your kids.

Image has been removed. No longer available.
Two favorites together: cotton candy on a glow stick.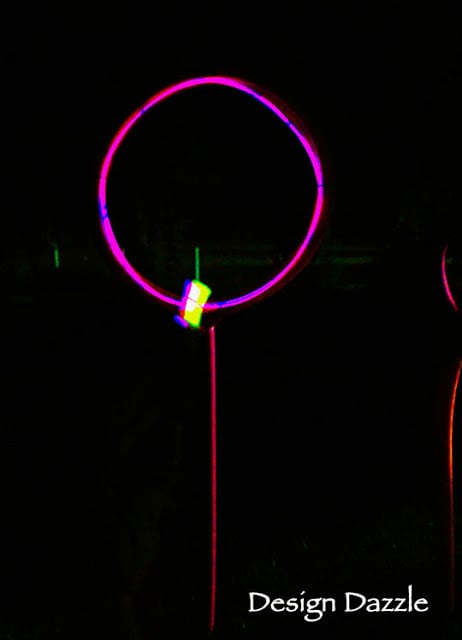 Glowing Foam Target.
Glow stick foam target complete with rocket launcher makes for fun target practise. The bright colored "blob" is the foam rocket (with glow sticks) about to enter the target.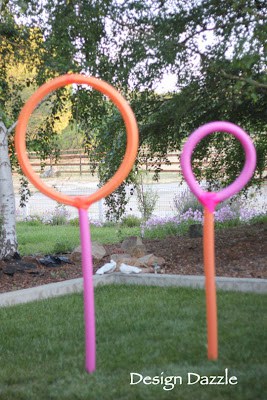 Directions: The large target takes 3 foam noodles to make. Duct tape 2 foam noodles together to make a circle and duct tape one foam noodle to the bottom of the circle for the stand. Re-bar is hammered into the ground with the hollow foam noodle placed over it. This keeps the target upright. The small target takes two foam noodles.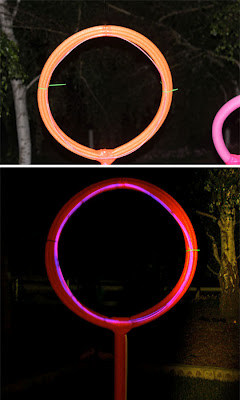 Each glow stick necklace packages comes with connectors. Connect enough glow stick necklaces to attach to the circumference of the target. Use zip ties to attach glow sticks.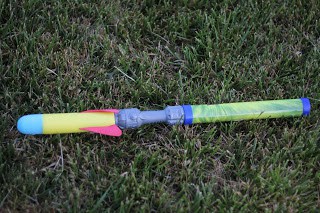 Foam rocket pump launcher purchased at the $ store. Attach glow sticks to foam rocket with zip ties


Glowing Hula Hoop:
My cutie patootie niece having a good go at the glow stick hula hoop. Use connectors to make several glow sticks long enough to go around the hoop. Attach to the hula hoop with zip ties.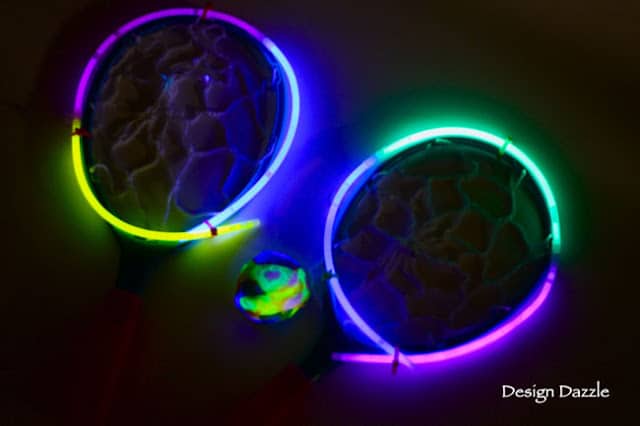 Glow stick net toss ball:
Net toss ball is easy and fun to do with glow sticks. I used zip ties to attach glow sticks to the outer edge of the net. I cut a glow stick open with scissors and poured the glow stick liquid onto the foam ball. The glow stick package states it is non toxic. Use your own judgment.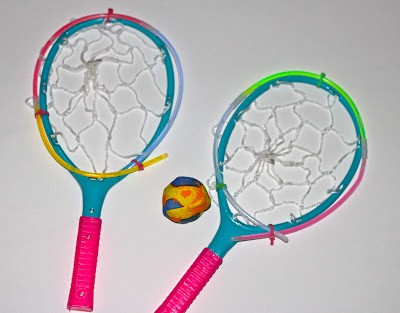 Net toss ball set purchased at the Dollar Store.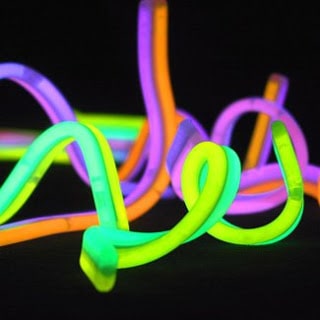 TWISTER Glow Light Stick Bracelets
So many creative ways to use glow stick twisters.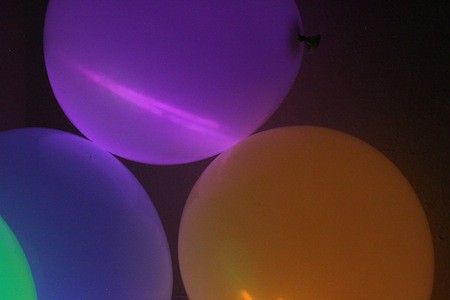 Balloons and glow sticks are double the fun!
Inflate
balloons half way and quickly slide 2-3 glow sticks inside while tightly
holding the neck of the balloon. These white balloons with glow
sticks inside turn the balloon various colors.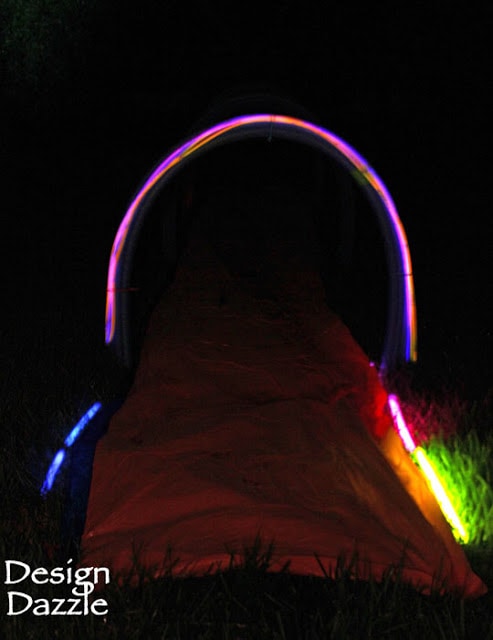 Glow stick Slip 'N Slide.
Glow sticks were used to create an outline for the Slip 'N Slide.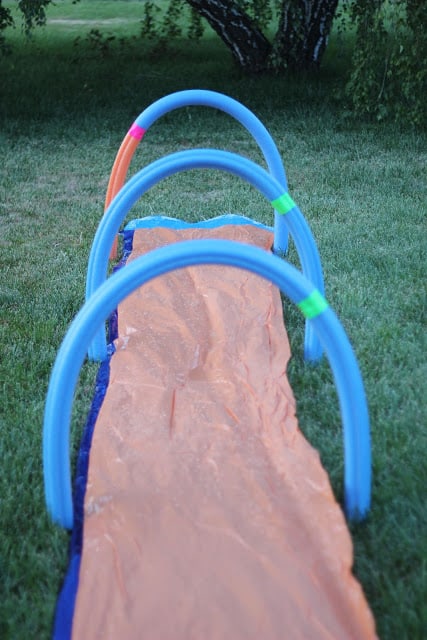 Foam noodles make simple arches to hold the glow sticks
. Duct tape is an easy way to attach noodles to each other. The skinny cardboard tube the glow sticks came in were used as the "stakes" for the foam noodles. Hammer the cardboard "stakes" in the ground and place the hollow foam noodles over the "stake". The stakes ended up being about 8 inches tall. Use zip ties to attach glow sticks to the foam arches.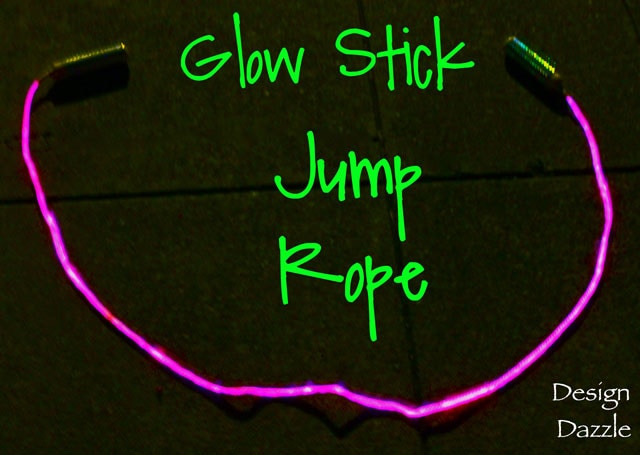 Place a jump rope into a large cup withe the handles outside the cup. Cut open a glow stick and pour contents over the jump rope (depending on glow stick size you might need 3-4). This jump rope was purchased at the Dollar Store and is made out of a cotton-type material. The glow sticks I used are non-toxic. Use your own personal judgment when using chemicals. It is a little stinky but sure fun to jump rope in the dark. I'm not sure if it stains…



Place glow sticks inside water bottles to create a ring toss game. Use connectors (included with glow sticks) to connect glow sticks to create a ring. Duct tape a couple of rings together to create more "substance" for a good toss.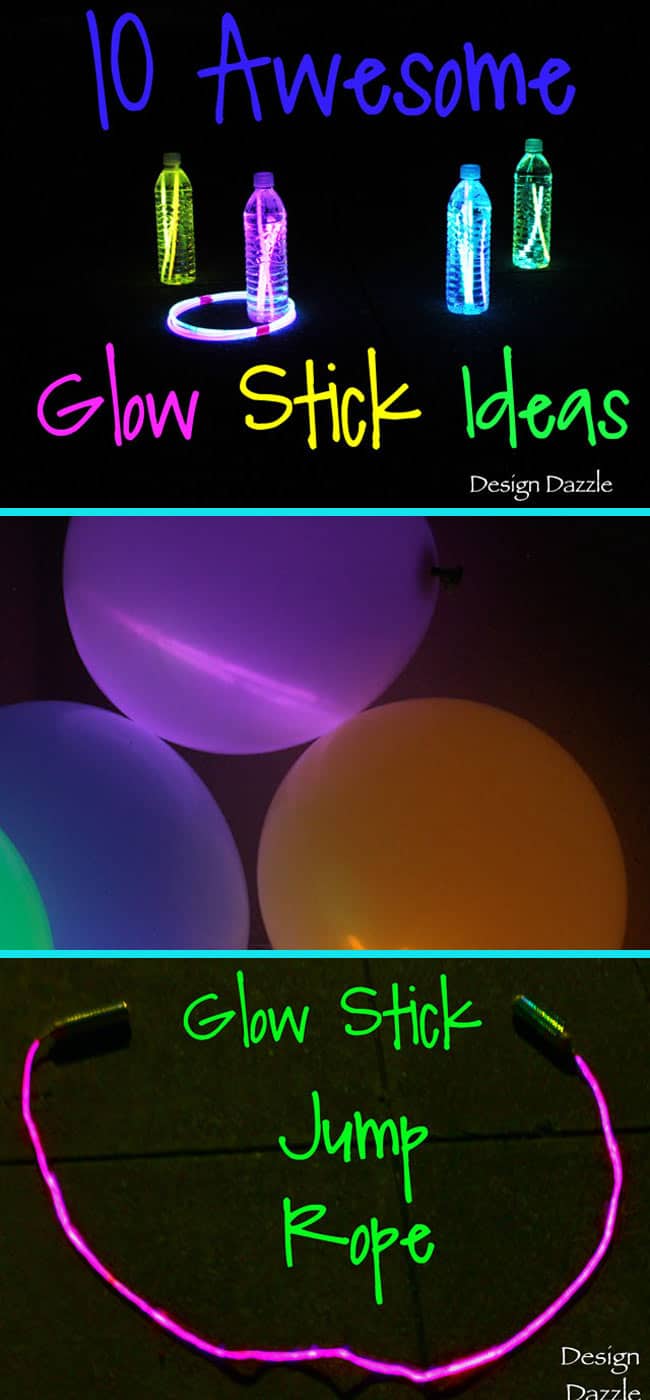 Look for our Summer Camp Series Mon – Fri with our regular posts featured on weekends. Summer Camp ends mid July.