This post may contain affiliate links that, at no additional cost to you, I may earn a small commission. Read our Disclosure Policy.
Star Wars is all of the rage these days!
It's no surprise, however – with the newest installment of the series FINALLY hitting theaters this Christmas, fans are finally getting the film they've been waiting decades so patiently for!
If you have a child (…or adult!) who has always dreamed of having a Star Wars themed party, then look no further! We have all of the ideas you'll need to throw an ingenious bash – well, except the force. You'll have to harness that all yourself!
Love these fun Star Wars party ideas! You can tell they all had a total blast, too!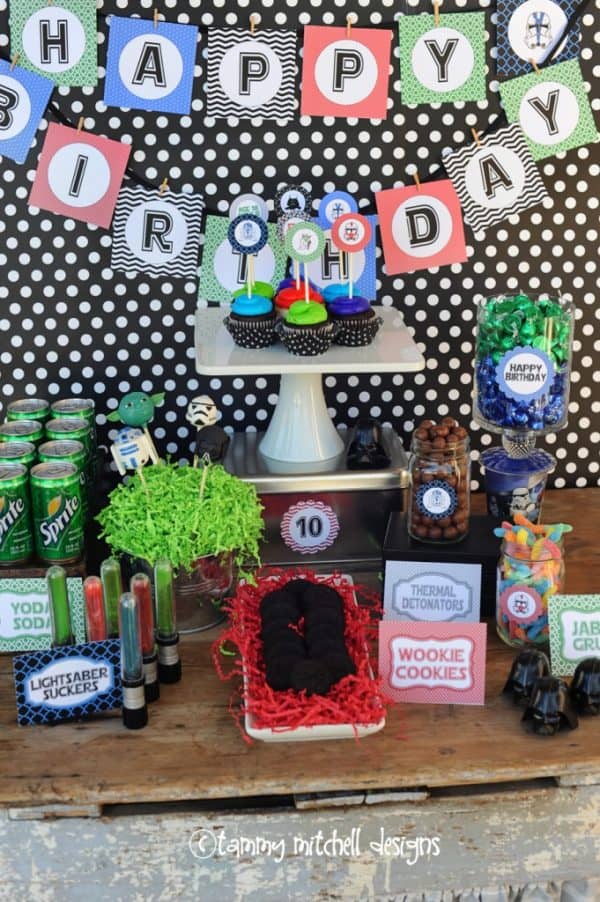 This party is just oh so clever! I'm loving these fun Star Wars party ideas!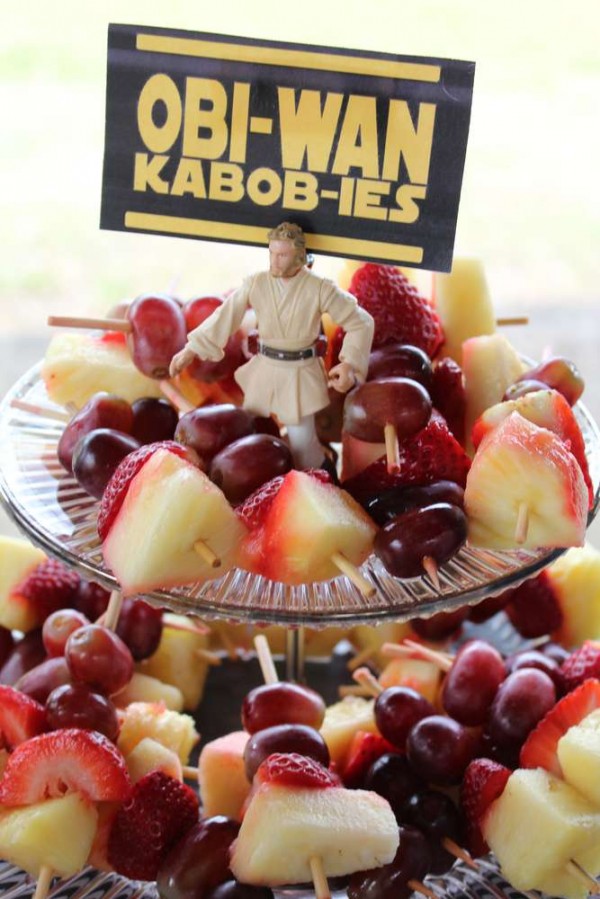 Obi-Wan Kabob-ies – what a fun idea from this party!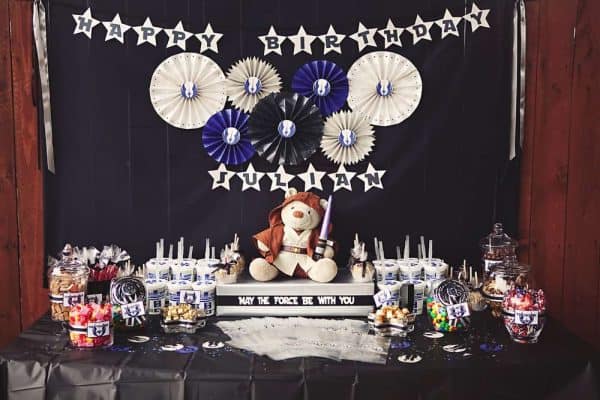 Those pinwheels – eek! What a fun backdrop at this boy-ish bash!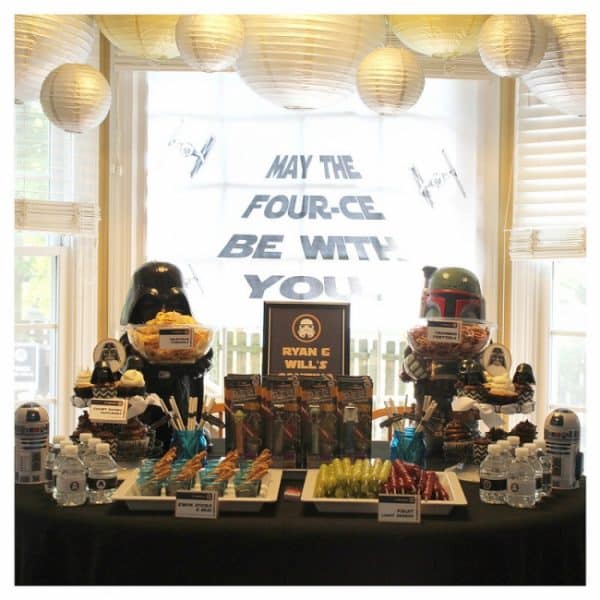 Isn't this party just bucketloads of fun?!
Star Wars? Bowling? Yep! Using this bowling set, and inspiration from this party – you can rock this amazing bash too!
This is such a fun and simple party, and oodles of fun!
Ha ha! Isn't this so funny?! What fun ideas at this bash!
Okay, can you believe that snowspeeder is made out of CARDBOARD?! Amazing, right?! This bash is a must-see!
Aren't these chocolates fantastic?! Using this mold, she created some fun and fabulous chocolates for the guests to share at this incredible party!
Amazing, right! Whether it's getting ready for the big premiere, or hosting a birthday bash – it seems like there are plenty of Star Wars party ideas to go around!
If you're looking for some other themed parties, you'll want to check out 1st birthday parties for boys, or birthday party ideas for twins!
What big plans do you have for your Star Wars party? Tell us below in the comments!