This post may contain affiliate links that, at no additional cost to you, I may earn a small commission. Read our Disclosure Policy.
Hello Design Dazzle readers! I'm Kelly and I blog at Here Comes the Sun! I'm so excited to be here today as part of the Summer Camp series. Today I'll be sharing a fun outdoor activity to do with the kids… Squirt Gun Painting.
Around here, we play outside a LOT. Most of the time, water is involved whether we are in the pool, running through the sprinkler or having squirt gun and water balloon fights. Instead of filling the squirt guns with water, next time fill them with paint for a fun way to create art.
First, mix together some tempera paint and water in different colors. Place each color in a different bowl. Make sure the mixture is deep enough to submerge your squirt guns in to fill them.
Fill your guns and set up an easel or just roll out a piece of paper onto the lawn. It is also probably a good idea for the kids to wear old clothes because some paint could stain. Simply aim and squirt your masterpiece onto the paper.
We found that it worked a bit better on the paper that was unrolled on the ground instead of the easel but it depends on the effect that you want. If you go the easel route. the paint will drip down and form a streaky pattern.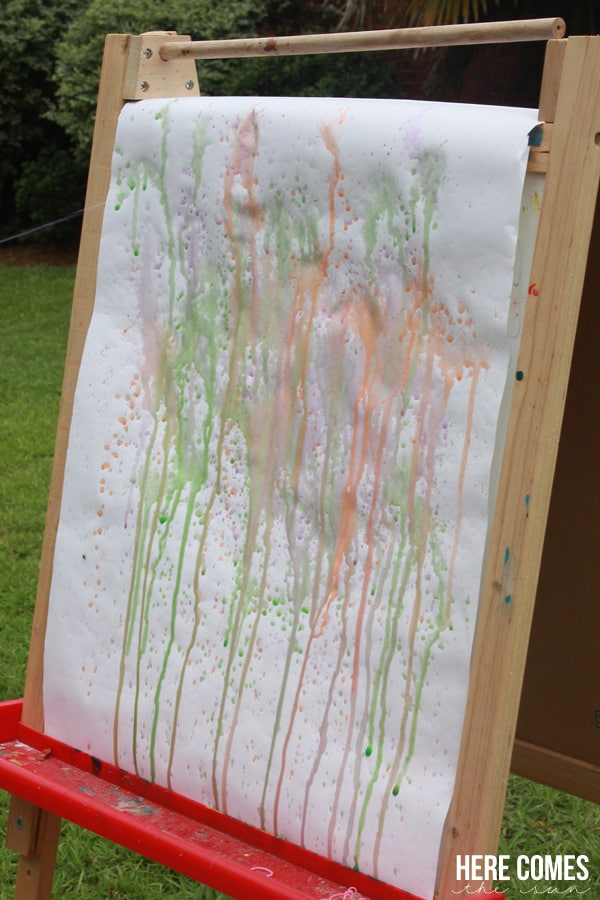 If you place the paper on the ground, you will get more of a splatter pattern. Which pattern do YOU like better?
 Get your kids outside this summer with fun activities!
Kelly is a mom of 2 living in Wilmington, NC. She loves the beach, tall glasses of lemonade and anything chocolate. She shares her crafts, recipes and DIY projects at Here Comes the Sun. Make sure to follow her on social media to keep up with all her latest projects. She also has an Etsy store where she shares her party printables.
Facebook/Pinterest/Instagram/Twitter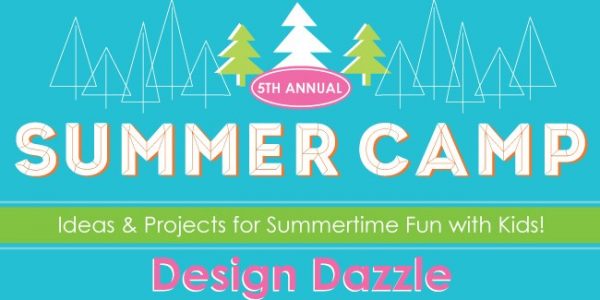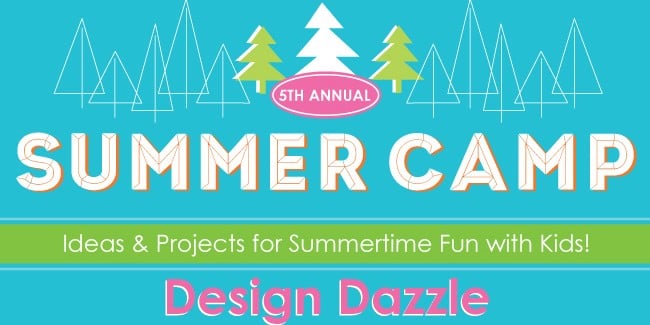 This looks so fun, Kelly! Thanks for being a part of Summer Camp!
Title:
Squirt Gun Painting
Mentions:
painting, summer camp, summertime fun
Keywords:
squirt gun painting
Last Updated:
August 18, 2020