This post may contain affiliate links that, at no additional cost to you, I may earn a small commission. Read our Disclosure Policy.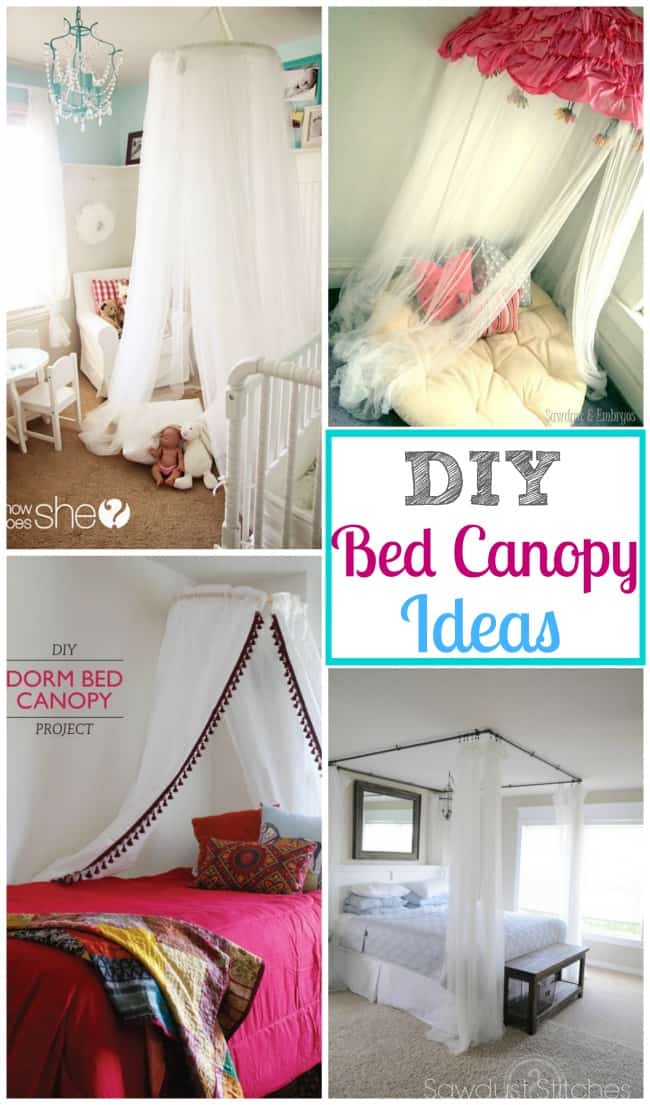 So how awesome are bed canopies? (Or beds for that matter. I love beds. Any bed. Any time. Hmm…I don't think I get enough sleep.)
They add so much luxury and flair to a bedroom! The best part? They are an easy, fantastic, and fast DIY project that add a ton of personality to a space. Even better – they only have to cost a few bucks!
There were so many fantastic ideas out there, so we decided to put together a DIY bed canopy round-up!
Let's get inspired, shall we?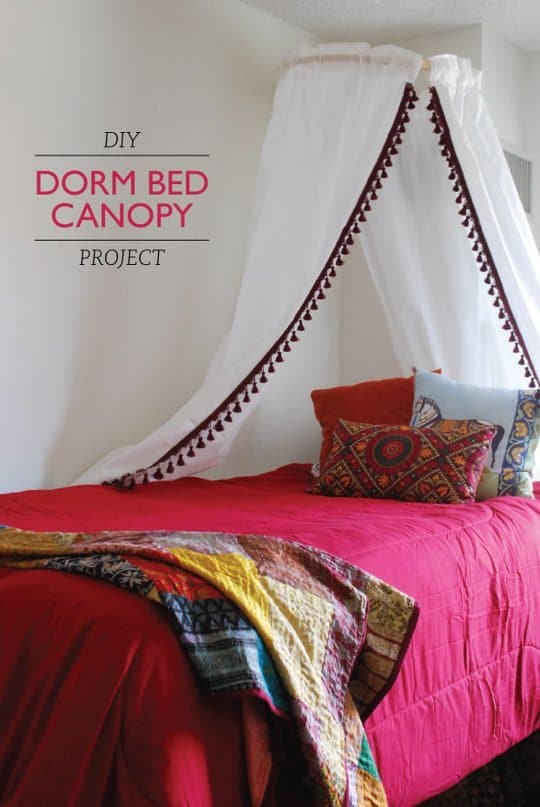 This gorgeous DIY bed canopy comes together quickly and easily, and is perfect for a tiny space!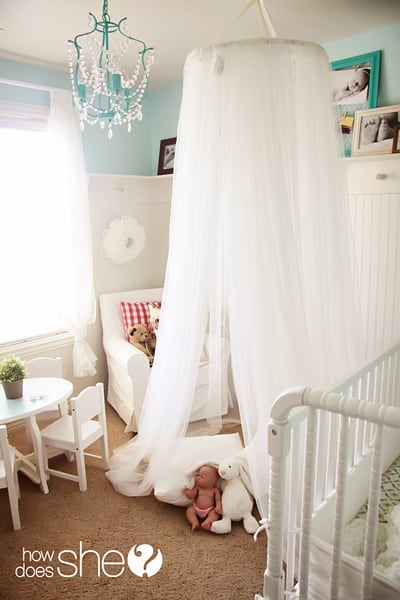 Who says canopies only have to be in bedrooms? I love how it's incorporated into a fun hide-a-way spot for kids in a playroom in this post!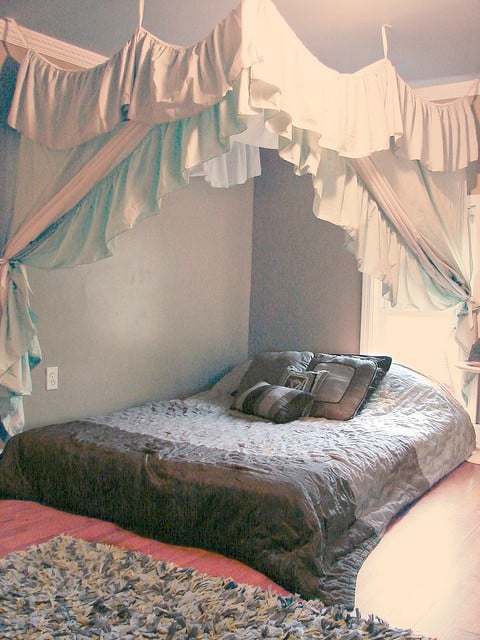 I am in love with this fantastic DIY bed canopy tutorial! It makes putting one together a SNAP in under an hour – and it costs only $10! That ruffled look is super cute, too!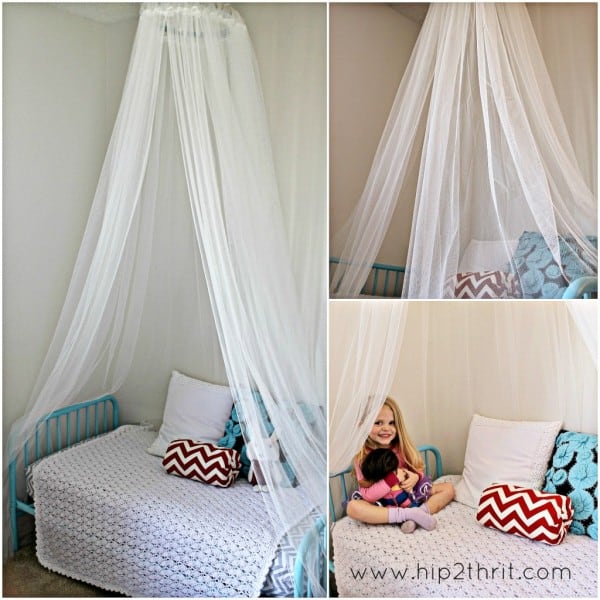 Another awesome tutorial for a DIY bed canopy! So cute, right?
This DIY bed canopy is fantastically unique – it's made out of dowels!
The blogger used this paint on PVC pipe to give this DIY bed canopy a totally unique and classy-industrial look. Love it!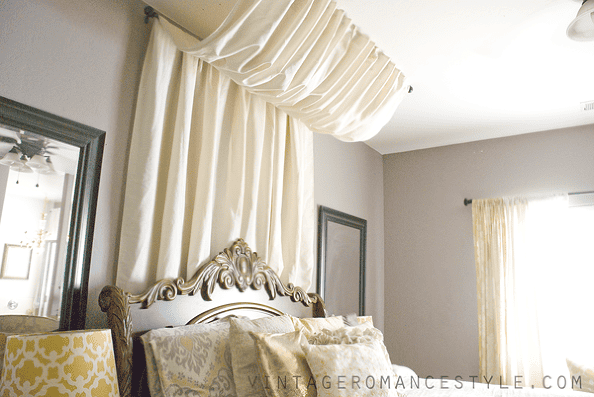 Two words, my friends: no sew. You need to check this one out for sure!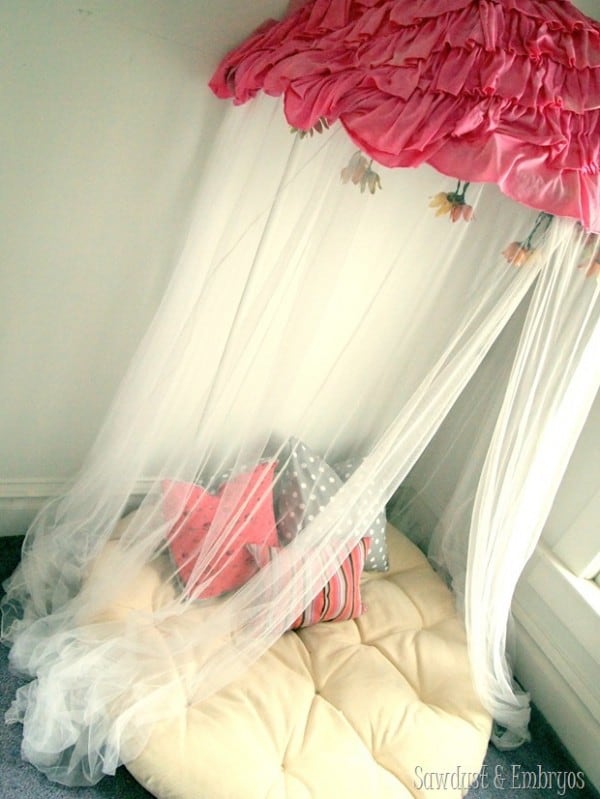 I can't stop thinking about this one. This DIY canopy reading nook uses half a papasan chair – easy peasy and gorgeous…not to mention brilliant!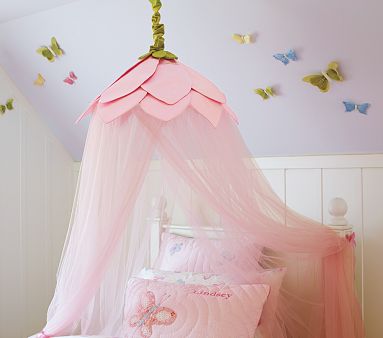 Isn't this DIY canopy bed stunning?! Talk about perfect for a princess room, and a simple-to-follow tutorial to boot!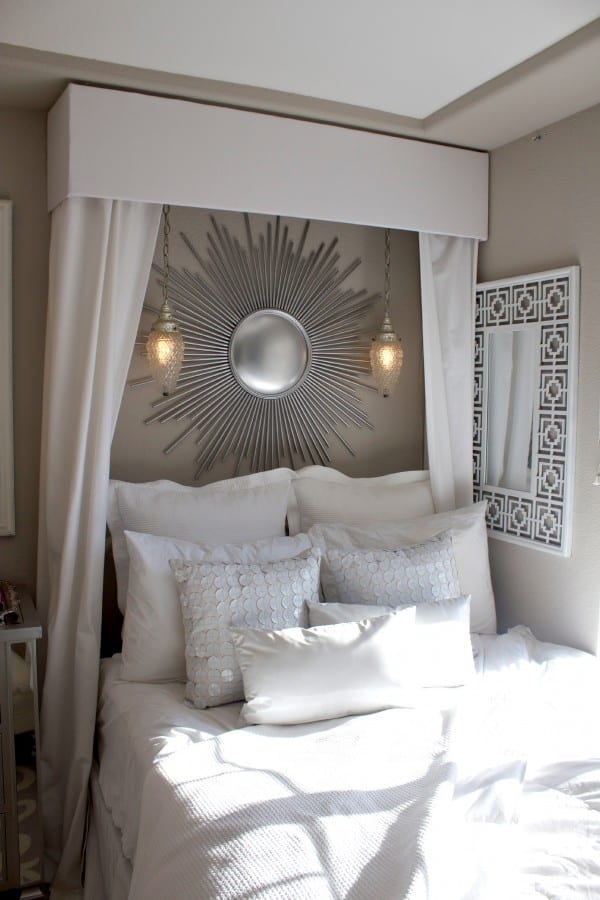 I think this pelmet box is such a sleek and stunning spin on a traditional circular canopy. Plus – it's only comprised of foam board, duct tape, and white linen! Genius!
Thinking of making your own canopy? What's your inspiration? Tell us below in the comments!
If you're on the hunt for more unique bedroom ideas, be sure to check out this post on hanging beds in kids rooms, or this totally sweet cottage bedroom with alcove beds!

Title:
A DIY Bed Canopy Round-Up
Last Updated:
July 13, 2020