This post may contain affiliate links that, at no additional cost to you, I may earn a small commission. Read our Disclosure Policy.
Setting up a shared boys room is an interesting challenge. Each boy needs his own space and yet those individual spaces need to work together. I love how Katie from View From the Fridge pulled together an amazing shared boys room that looks big and bold and bright. You know what impresses me the most about this room? Katie has captured the wild energy of boys in her colors and patterns and yet the room is still a soothing and tranquil sanctuary. She started with crisp white walls and furniture as a backdrop. She even white-washed the wood floors to create a really soothing room. Then she went BIG with a bold herringbone accent wall featuring Benjamin Moore's Midnight Navy. Katie shared that the secret to her nice crisp lines is a product called Matte Medium. I'd never heard of matte medium before but judging by how crisp her lines look I think it's something I need to try!
Such a fun light fixture!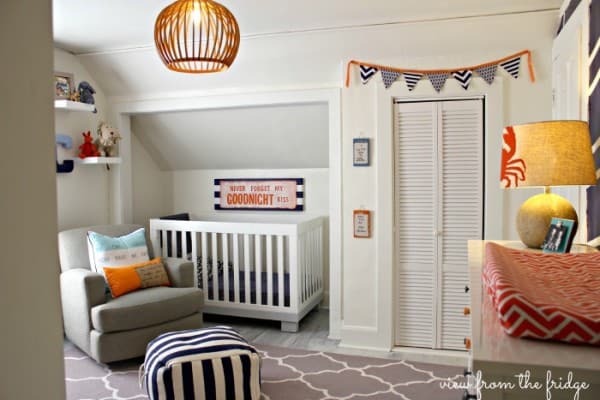 Katie had a challenging room shape to work with but she made it work remarkably well by setting each boys' bed into the rooms' odd little alcoves. I bet each boy loves their cozy den-like space.
Looking for Matte Medium?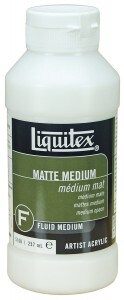 Liquitex Professional Matte Fluid Medium, 8-Ounce