This post may contain affiliate links that, at no additional cost to you, I may earn a small commission. Read our Disclosure Policy.
Set yourself up for success with this free printable Sanity Saver Summer Calendar!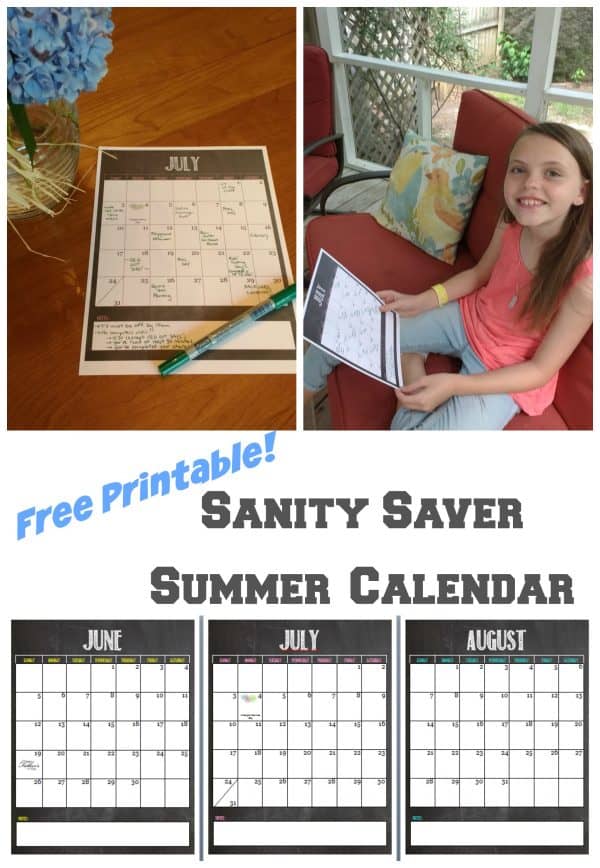 Carrie here. I'm one of Toni's Dazzling Assistants. My kids attend year-round school so we're just coming off of one of our long breaks. I'm here today to share with you my Sanity Saver Summer Calendar. This past break (which is called a "track out") I tried something new and it made all the difference in the world. I sat down before they started their track out and mapped out just a few fun activities and placed them on a calendar in a centralized location (on the fridge). Whoa! What a difference it made!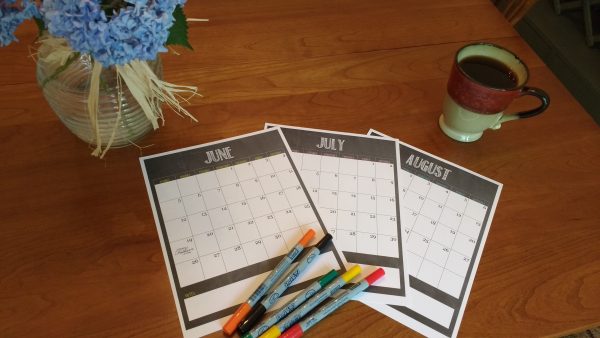 Before the calendar I had whiny kids. (Kids – if you're reading this, yes! You whined. A lot. No joke.) It seemed they were always bored and I was always stressed. I felt overwhelmed. I had only vague ideas of what I wanted to do and somehow none of my ideas ever happened.
Enter the calendar. I mapped a few activities like bowling, going to a movie, going to a park, going to the pool, doing a craft together …even some backyard camping. I ended up with a calendar that had a lot of blank space and just 2-3 activities a week. It was awesome! The kids knew what to expect and what fun things were coming so they weren't bugging me constantly with requests to do this fun thing or that fun thing. And I wasn't stressed! I could really relax and enjoy the time with my kids. Plus they had plenty of unstructured time to just be kids.
See that "Notes" section on the bottom? That's where I put my expectations. I don't know about your kids, but it seems my kids are addicted to electronics. They could play Minecraft all day long if I let them. So once a month I let them do just that. I put a "Veg Out" day on the calendar to let them play computers all day long. On all other days computers were off limits for the majority of the day. Life was so much easier with that rule in writing. The kids knew exactly what to expect.
No computers until (except for Veg-Out Days):
4:30PM
You've read for 30 minutes.
You've completed your chores.
Holy guacamole! It worked! There were fewer fights. The kids talked about other things besides computers! And best of all, the kids did kid things…they played on the slip and slide. They lazed in a hammock. They built things. They played games. They played outside. They sang. They danced. It really was amazing.
Just a little bit of planning and structure made all of the difference.
I liked my track out calendar so much that I made a printable Summer Calendar to map out summer break activities. I'm super excited to share my free printable Sanity Saver Summer Calendar with you! I hope it helps you keep your sanity this summer.
Click to access the FREE PRINTABLE Sanity Saver Summer Calendar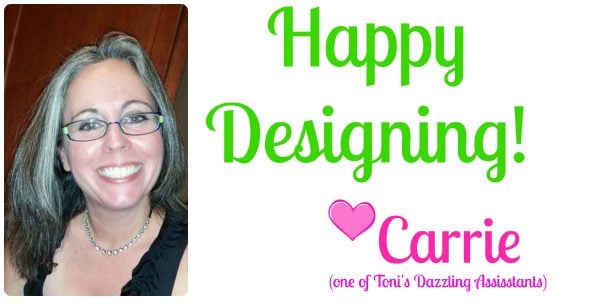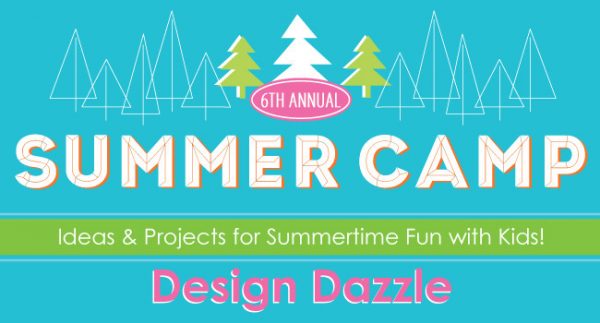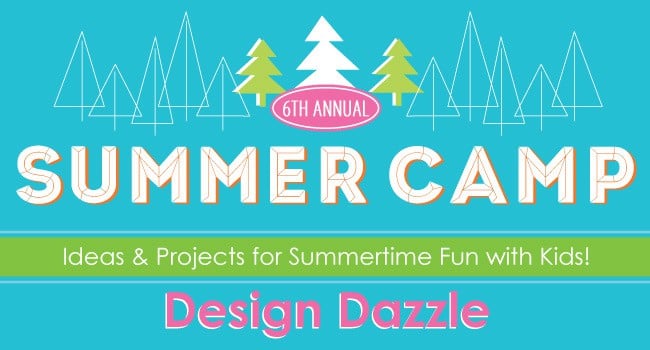 Stay tuned for more summertime fun ideas! Our Kids' Summer Camp Season will last until mid-July. Want to see more? Check out the full collection (including the archives!) of Summer Camp ideas.
SaveSave