This post may contain affiliate links that, at no additional cost to you, I may earn a small commission. Read our Disclosure Policy.
This Lumberjack style room makeover is amazing!
What room would YOU makeover if you had $1,000 plus $500 in Cricut supplies?
See the amazing room makeover, using a woodsman theme that Jen Allyson of The Project Girl designed!
Cricut issued a challenge and Jen had $1,000 plus $500 in Cricut supplies to compete with five other finalists in a competition to makeover any room in their home.  After moving in just six months before, Jen's little boy Ollie needed a room makeover. Jen took her boy's personality to heart and designed a boy's room in  "Lumberjack" style. The challenge was to create decor and room makeover using the Cricut Explore. With her husband's handy tools, her creative designs and both of their mad skills and a great imagination, Ollie now has his very own cozy space.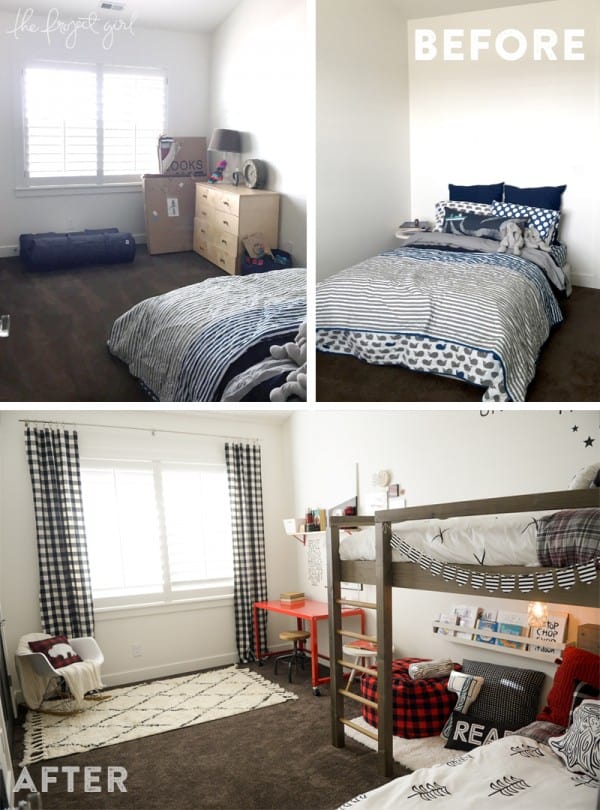 This "lumber" bunk bead is awesome. So unique and right on style. I love this wall quote! Make you feel like you are in the great outdoors, just more comfortable.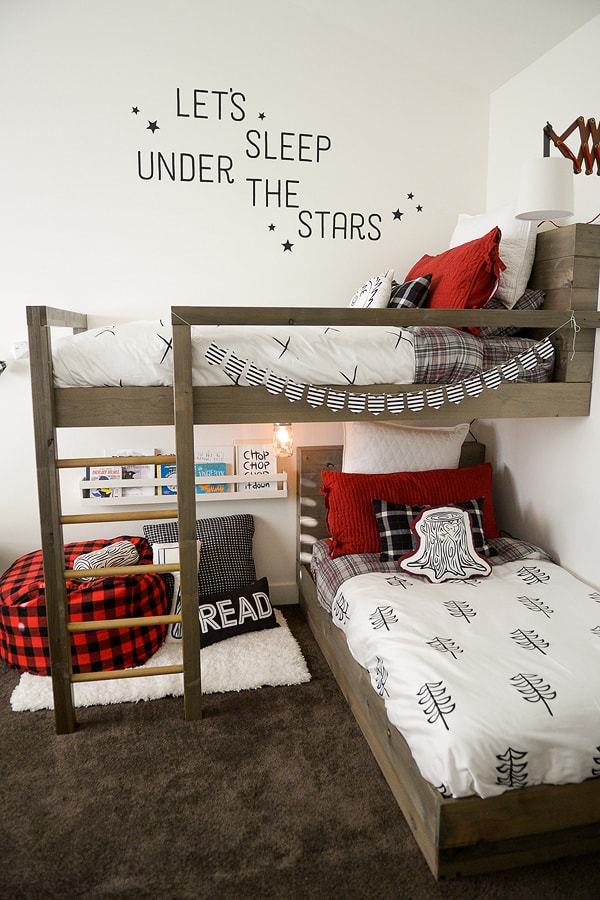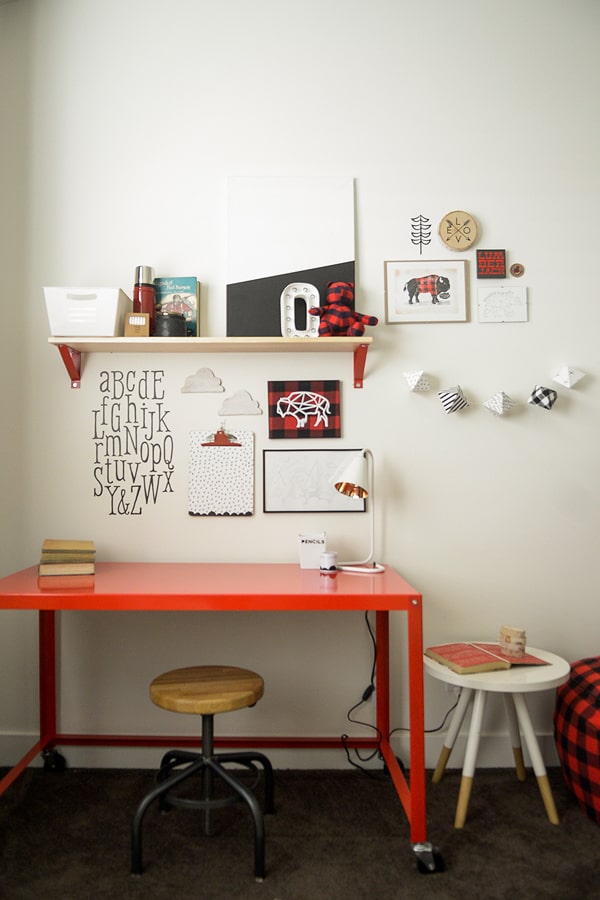 Want to do a room makeover for your little Lumberjack? Head on over to the The Project Girl's website! She'll share her budget for the project and all the how to's to makeover your very own Lumberjack room!
Title:
Room Makeover Lumberjack Style
Mentions:
boys room ideas, lumberjack room
Last Updated:
July 20, 2020