This post may contain affiliate links that, at no additional cost to you, I may earn a small commission. Read our Disclosure Policy.
I have a love/hate relationship with family road trips. I love being in the car with my kids as we all get excited for whatever adventure we are headed toward. That love feeling lasts for all of 30 minutes. Then my children realize that its going to be a few hours or even days before we get to our destination. Enter the Road Trip Kit from Leelou Blogs.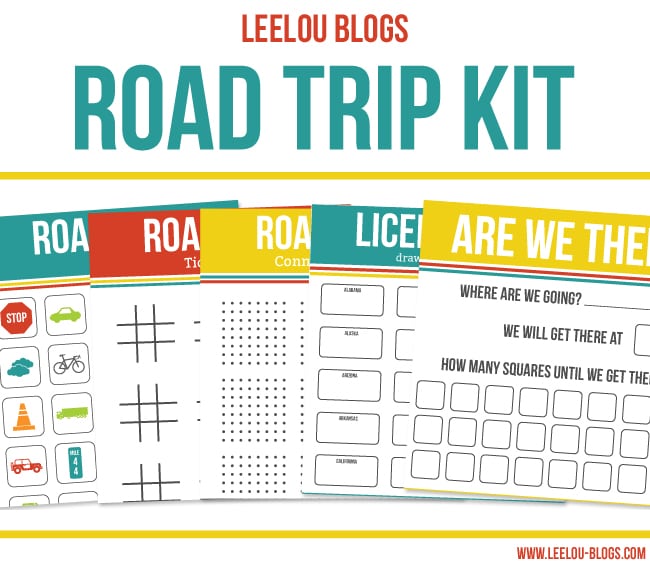 This is not a new or original idea but I wanted to put my own spin on things. We're getting ready for our own road trip to Lake Powell toward the end of summer. It's about an 8 hour drive not including the various stops that happen with kids. The end goal is to have my children's eyes look up from shooting birds with a giant sling-shot a few times during the drive.
After printing off the activities, I put them in sheet protectors and then put them into a binder. Each child gets their own binder with a set of dry erase markers or dry erase pencils. Can I just say the dry-erase pencils are awesome! I always smear the marker and end up with it all over my hands. Did I mention that I am an adult? The pencils really stick to the pages which is a lot less mess. They wipe off well with just a tissue or a small piece of cloth you can include in the binder.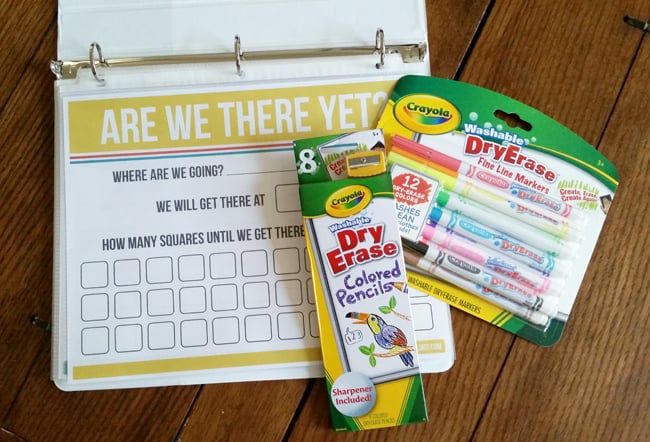 I love the "Are We There Yet" page. It's a simple way to help prevent hearing that phrase 5000 times during your drive. Write down your destination, which can be your next potty break, lunch, or your final stop. For the older kids you can write in the time it will be when you get there. For the younger kids who can't tell time yet, you can divide the time up into a certain number of minutes or hours for each square. Mark the amount of squares until you get there. Finally, have your little one erase a square when that time has passed.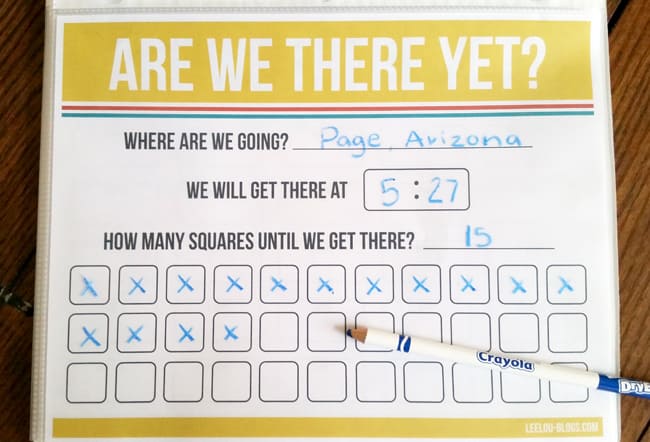 Instead of just checking off a list of state license plates, I wanted my kids to be able to engage their brains a little. They can either draw the license plate or just color it however they want.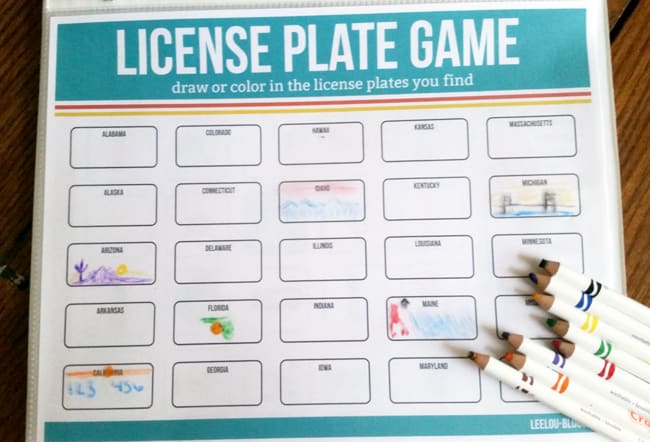 Bingo, may it live forever in our hearts. There are 6 different bingo pages in the download.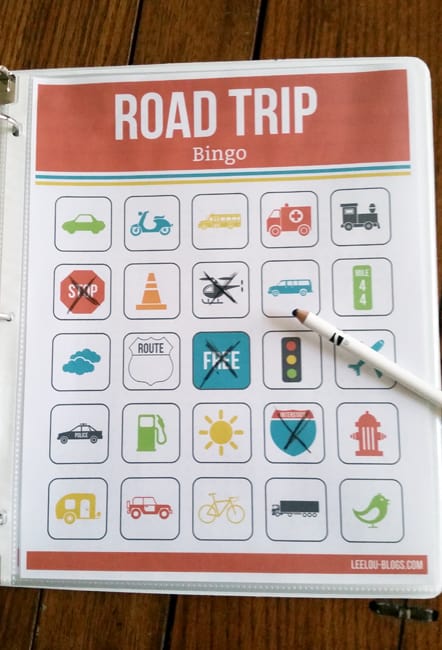 There are also Tic Tac Toe and Connect the Dots pages. Fortunately for me, my 3 boys can play both for at least an hour.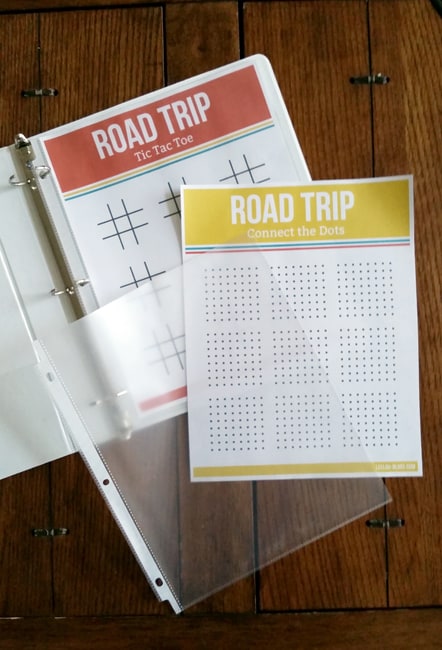 Click on this nifty little button to get the zip file with all 11 PDF pages.

Brooke blogs and designs at Leelou Blogs. She loves making pretty things, whether its custom logos, blogs, invitations or making freebies like this. She's the mother to 3 messy rambunctious boys and wife to one attractive engineer.
Find Leelou Blogs on  Facebook | Pinterest | Instagram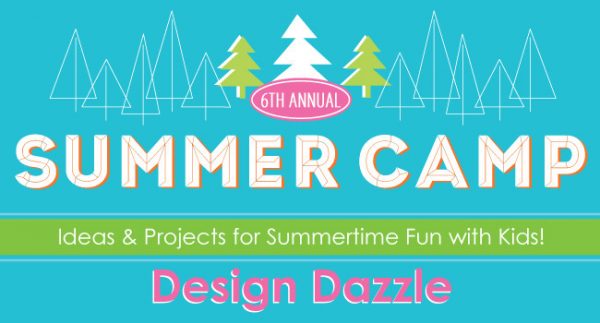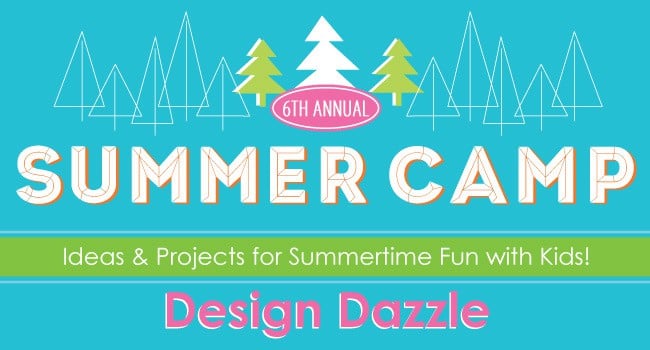 I love love love this idea, Brooke! Thank you so much for sharing. I can't wait to print these out for our next family adventure!
Stay tuned for more summertime fun ideas! Our Kids' Summer Camp Season will last until mid-July. Want to see more? Check out the full collection (including the archives!) of Summer Camp ideas.
Save